The intermediate steering shaft is a crucial component of your vehicle. It's the link between the gearbox and the steering wheel, making it the backbone of how you control your vehicle.
This shaft has two joints (one on each end) to support the angle between the shaft and the gear facilitating the smooth turning of the car's wheels. This functionality means that when this vital component develops issues, driving your car could put you and your passengers at risk.
But how do you know that your steering shaft is malfunctioning? What are some common signs of a faulty intermediate steering shaft?
Need help with a car problem RIGHT NOW?
Click Here
to chat online with a verified mechanic who will answer your questions.
Keep reading to learn how this automotive component works, the common symptoms and causes of failure, and the cost of replacement.
How Does a Steering Shaft Work?
A steering shaft is a component of a car's steering system that controls wheel movements.
It keeps the steering wheel and the rack connected in a rack and pinion steering system, steering box system, or power-assisted steering system. The shaft has universal joints on both tails, with one connecting to the steering wheel and the other to the steering box.
This way, it forms a ball system that recirculates and makes it easy to turn the wheels of a car.
Sometimes, your steering shaft may develop issues, and it's vital to understand the symptoms early before the problem gets worse. Due to its hidden location, it might be hard for you to detect a problem, and tell-tale signs may be the only way to catch the malfunction.
Bad Intermediate Steering Shaft Symptoms
#1 – Turning Difficulties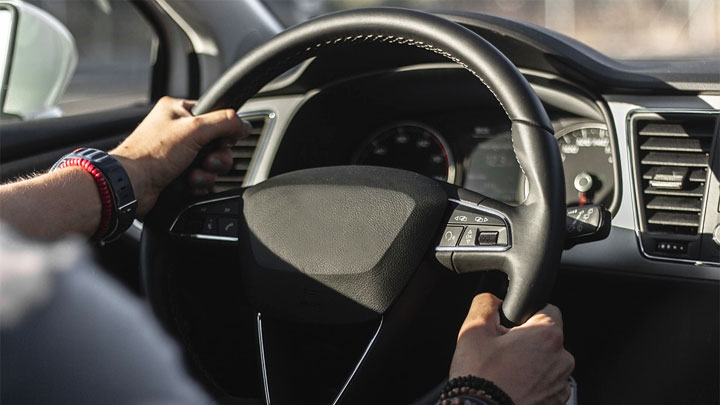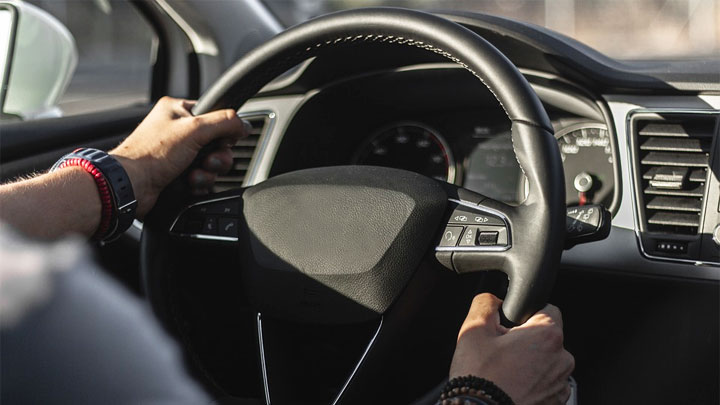 If you experience difficulties when you turn the steering wheel, particularly as you navigate corners, you most probably have a malfunctioning steering shaft.
You may experience your steering wheel bind as you turn it, which may force you to apply more effort into turning the wheel. Besides being inconvenient and annoying, it's also downright dangerous as your car could easily veer off the road, leading to an accident.
If you notice basic steering or turning difficulties, these are key symptoms that indicate a problem with your steering shaft. It's essential that you get your car professionally checked out for a faulty steering shaft, especially if more than one symptom shows itself.
#2 – Strange Noises When on the Road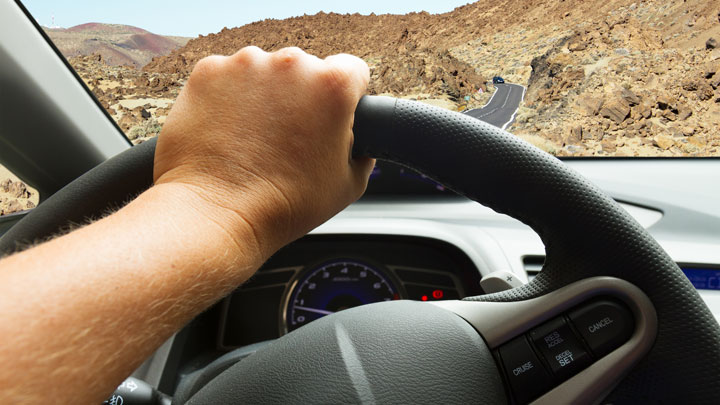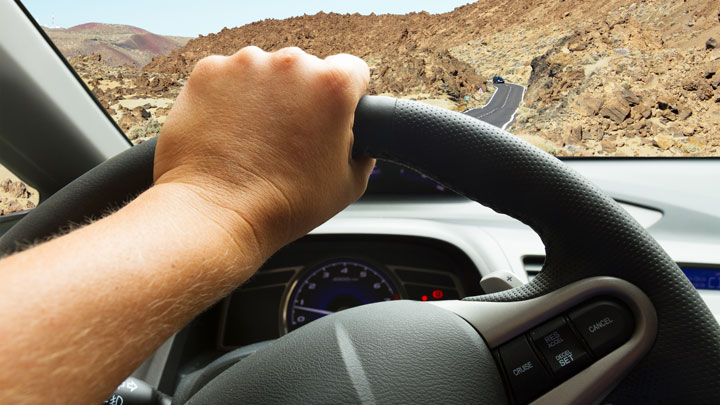 A strange sound emanating from your vehicle is another sign of a faulty steering shaft. Obviously, a noise can mean a hundred different things so you need to pay careful attention to the type and location of the noise.
Every car owner has a sense or 'feel" for their car and can quickly notice if something's gone wrong. A faulty steering shaft emits a popping or clunking noise that can begin as mild and eventually increase if left unchecked.
As the noise increases, the steering wheel becomes hard to control or turn. The cause of this sound is due to damage in the steering shaft, which can occur due to corrosion on the group of needle bearings.
Therefore, you'll want to have a mechanic check out your steering shaft if you notice strange noises coming from the area while turning the steering wheel. It may simply need a bit of grease for lubrication but it may also be more serious and require replacement.
#3 – Loose Tilting of the Steering Wheel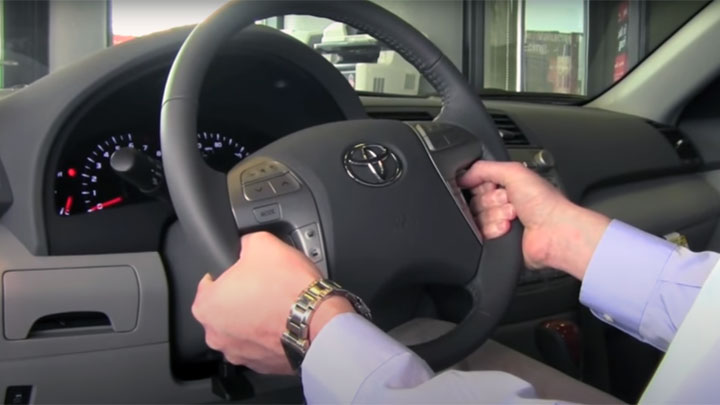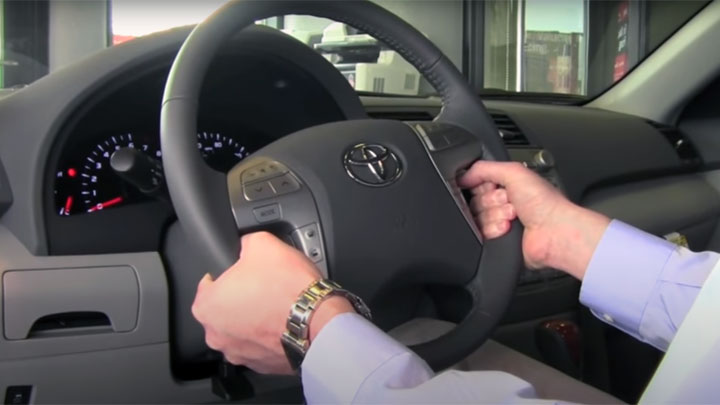 Steering wheel tilt is a common feature in almost all modern vehicles. This feature allows you to tilt the steering to your preferred angle, enhancing your driving comfort and experience.
Once you achieve your desired angle, you should quickly lock it in to ensure that the steering remains in position.
If this action suddenly becomes difficult or even impossible, consider it another sign of a bad intermediate steering shaft and seek immediate help from your mechanic. Sure it may be an issue with the tilt feature itself but the shaft is often the culprit as well.
#4 – Needle Bearings Corrosion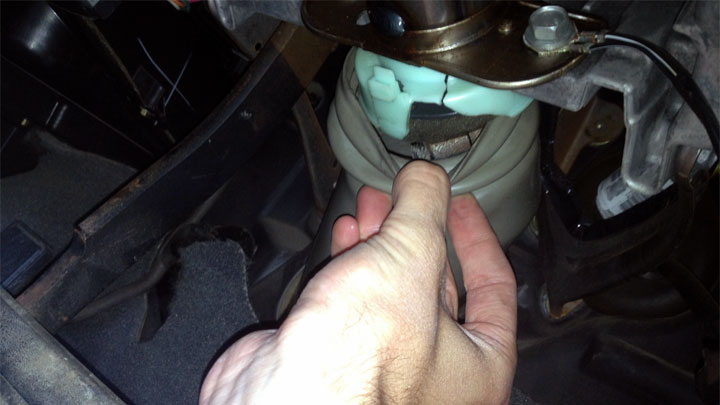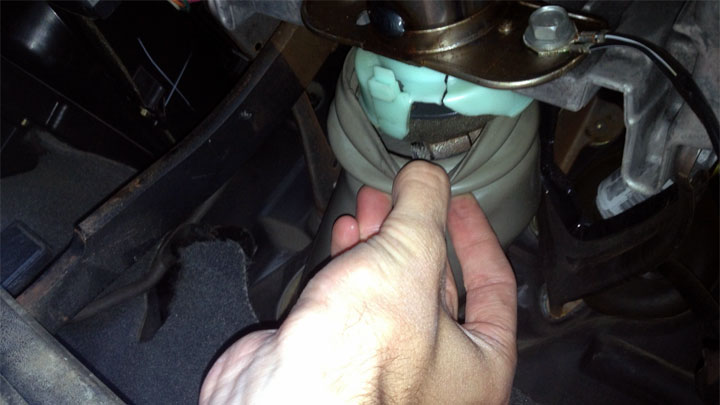 The steering shaft features four needle bearings that are completely sealed. This normally allows them to not require regular greasing to prevent rusting, corrosion, and gliding.
But over time, the grease can begin to dry up, which can lead to moisture penetration that causes rusting and corrosion. When this happens, you'll notice some strange noises, and a failure to address this issue can lead to steering shaft damage.
In case you catch this early on, you can resolve the issue by greasing the bearings manually but this is rarely possible due to most having a sealed system.
#5 – Irregular Steering Wheel Positioning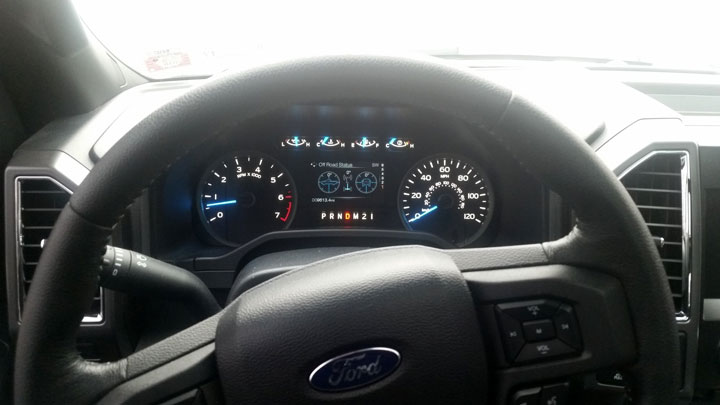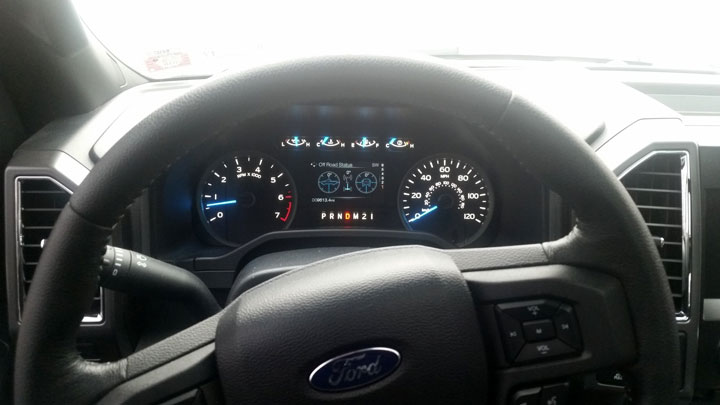 When on the road, your steering wheel should always be flexible and return to its initial position after you let go and drive forward. This is an essential feature for a safe steering system.
Whenever this is not the case and your steering wheel looks off kilter or a bit askew, you need to have your intermediate steering shaft assessed. Otherwise, it could be challenging to navigate on roads with turns, which in itself can be quite dangerous.
Common Cause of Failure
The most common cause of a bad steering shaft is a broken seal, which causes the grease on needle bearings to dry up. This condition allows moisture to penetrate the bearings causing corrosion and rusting.
As a result, the bearings fail to function, which in turn damages the steering shaft. You'll then begin to notice some of the symptoms above.
Intermediate Steering Shaft Replacement Cost


Replacement is the only solution for a faulty steering shaft in many cases. It may be frustrating knowing that a few small ball bearings within the system are causing the problem but they themselves are generally not replaceable and the entire shaft will need to be replaced instead.
Different car models come with different shafts; some vehicles have an integrated shaft while others have it as a separate part. Therefore, the replacement cost will largely depend on your car's model.
However, in most passenger vehicles or street cars, the average cost of replacement ranges between $200 and $400. Parts alone make up $100 to $200 of that while labor cost makes up the rest.
It is essential to note that the cost of fixing your bad intermediate steering shaft symptoms can double if simply have a dealership do the job. Like most other replacements and repairs, we recommend that you find a good independent auto repair shop to fix the problem.
If you have moderate to advanced auto repair knowledge, you can often replace the shaft yourself (especially on older vehicles), but in most cases, this is a job that should be left for the pros.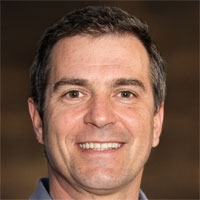 Latest posts by Mark Stevens
(see all)