Last Updated on June 7, 2022
You're thrumming along a long country road, of course, and you can't really tell what's going on in your engine bay. That's because everything is so quiet nowadays.
But you do see a check engine light that wasn't there before or maybe you feel a strange bumping sound upon acceleration. Maybe your mileage has gone downhill fast, or something just doesn't feel right. While the problem could be a variety of things, a bad knock sensor could be the culprit.
Need help with a car problem RIGHT NOW?
Click Here
to chat online with a verified mechanic who will answer your questions.
What is a Knock Sensor?


A knock sensor is a small circular device located on the block or intake manifold of most internal combustion engines. The bottom of the sensor is threaded unto the actual block or manifold, and the top of the sensor is comprised of a silicon donut, a piezoelectric crystal, and then an electrode.
Your car's computer is constantly hearing and recognizing every sound that is going on in your engine compartment. The sounds are important because there will be normal, and abnormal sounds. The latter signifies some sort of problem in the engine bay, which will then throw an engine code on your dashboard.
Another type of knock sensor is an Ion sensing. It's a novel idea used on some BMW, Ferrari, and other higher-end vehicles. The method essentially throws current across the spark plugs and detects any sort of differential in current, which could indicate a detonation that's out of the norm. This isn't a widely used method, but still super cool!
What Does a Knock Sensor Do?
So, that's more of a general explanation of how sensors communicate with the driver of a motor vehicle, but what exactly does a knock sensor do?
Essentially, it will let you know if there is a misfire or weird combustion that isn't in line with the other engine sounds. You'll see a check engine light more than likely, but if you don't and the car still feels strange, then take the car to your trusted mechanic.
Bad Knock Sensor Symptoms
#1 – Strange Feeling When Accelerating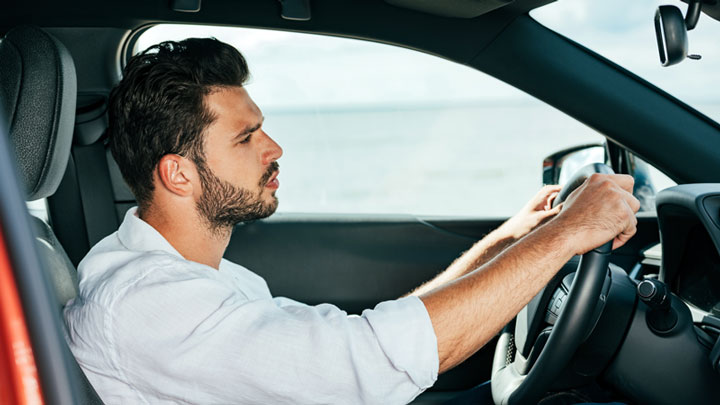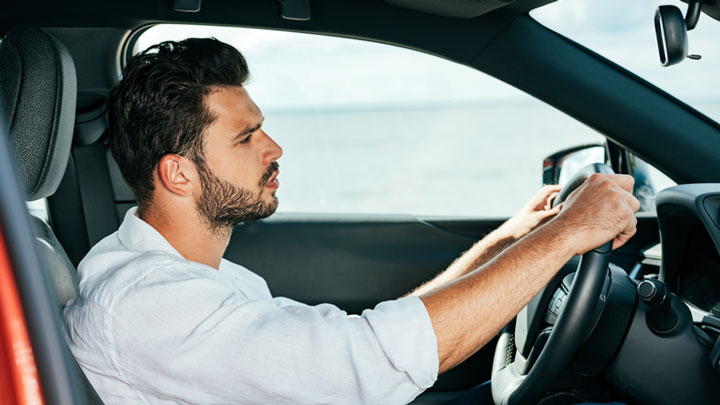 One indicator that your knock sensor has gone bad is that your car will feel strange when you are accelerating, or when you load it with more gear than usual.
To test this, get the car up to operating temperature. Now, when you next press on the gas, try paying attention to how fast the tachometer is moving through the RPM (revolutions per minute) range.
If you feel some stuttering upon acceleration and it's not as smooth as it once was, it could be your knock sensor.
#2 – Poor Gas Mileage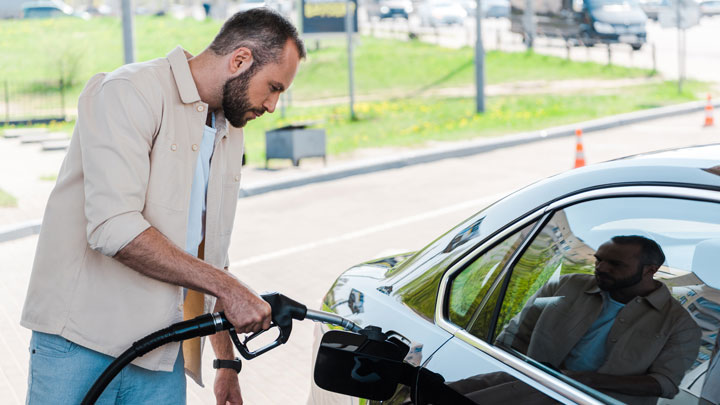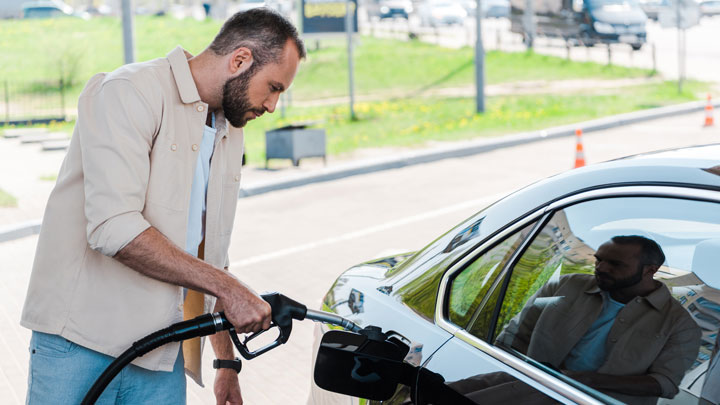 Another symptom that your knock sensor is bad is if you suddenly start to get very poor gas mileage.
Since you've obviously been keeping meticulous mileage data for every tank (I know I do!), you'll know within a microsecond when your miles per gallon starts to decrease. Well not really, but you get the idea.
This is because your car's computer notices a faulty sensor and will then make your engine run less efficiently by changing the timing.
#3 – Check Engine Light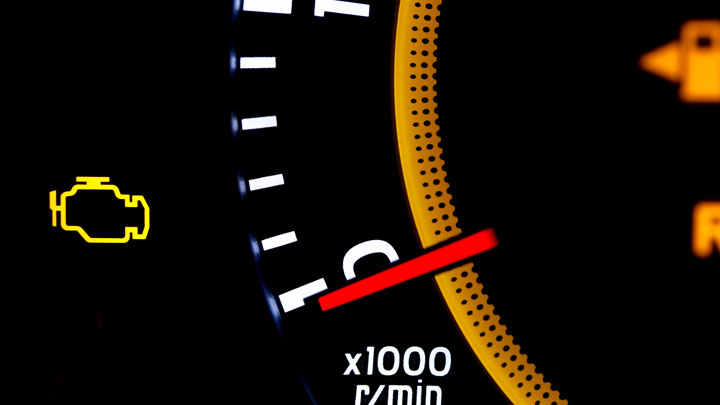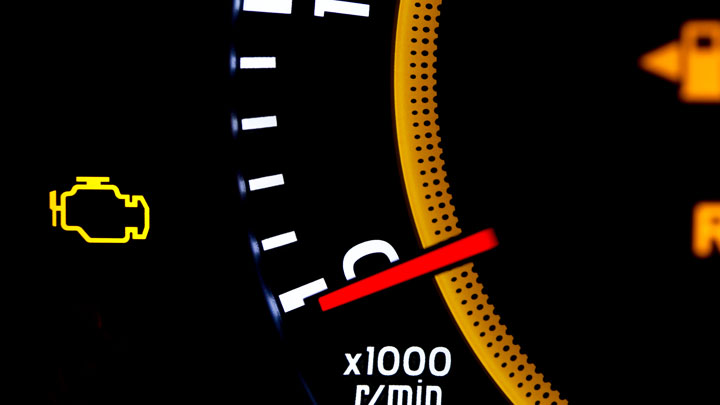 This one is probably the easiest to notice: if your knock sensor goes bad, you'll just see a check engine light.
With most cars, it will just be a solid light, but if it's flashing check your manual for what that means for your specific vehicle. At that point, take the car to your favorite, reliable mechanic. DTC P0325, DTC P0327, and DTC P0332 are a common trouble codes for a knock sensor malfunction.
#4 – Slow Timing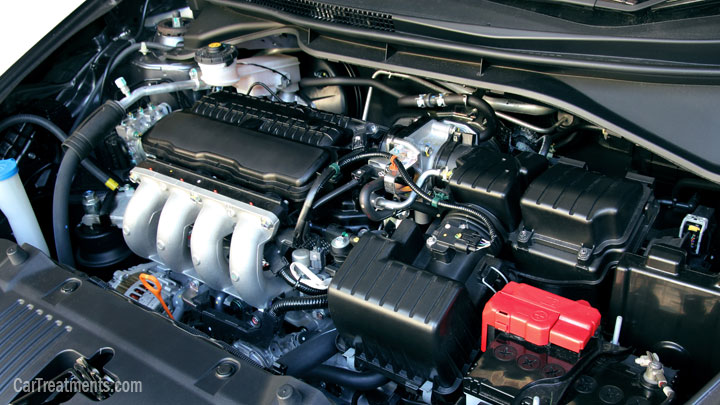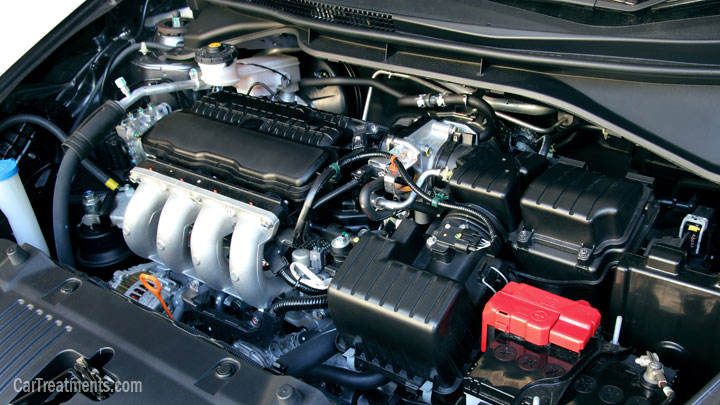 The final symptom of a bad knock sensor is in my opinion the coolest, and I'm totally geeking out about it. Once your knock sensor goes bad, your car will effectively slow down the timing just enough to not do any further damage to the car, but enough so you'll be able to get to a mechanic.
Another interesting bit is if you have an EcoBoost, high compression motor like Mazda's SkyActiv tech, or flex-fuel engine, you'll experience more of an effect when the knock sensor goes bad.
Knock Sensor Replacement Cost
For an average vehicle, the cost of replacing your knock sensor at a shop is anywhere from $120-$500. This is comprised of parts that will generally cost between $65 and $200, and the labor, which will range between $55 and $300.
Replacement Process
If you have some mechanical experience and want to do it yourself, just factor in an hour or two of your own time to replace that pesky sensor. YouTube is often a big help as well.
First, take a ton of pictures with your phone so you have a reference for what things are supposed to look like when all put together. Make sure you disconnect the battery and get other hoses, wires, and brackets out of your way. You'll thank yourself later.
Then, make sure you get the replacement sensor first and find where your broken one is. This might seem stupid, but make sure you got the right part and that it at least looks right. I can't tell you how many times I've picked up the wrong part and it was a total crapshoot from there on in.
Once you've replaced the sensor, check out that picture you took earlier, and put all the bits back in place. Now, reconnect your battery and start your car to see if that CEL has gone away.
Related: 8 Best Wire Strippers (for Automotive Work)
What Causes a Knock Sensor to Go Bad?
Generally, the knock sensor will go bad with improper handling. Maybe you're working on the car and bump it with a wrench.
Or, you disconnect and reconnect it with the battery connected and you fry it. Just be careful with these sensors, and they should last the life of the engine.
Can I Drive With a Bad Knock Sensor?
You can technically drive with a bad knock sensor, but depending on how much your motor relies on it, you won't get very far and you'll burn a ton of gas.
When the knock sensor goes bad, it is very important that you get it replaced. This is because it is dangerous to run your motor with a faulty knock sensor and in certain cases, it could result in you not finding out a catastrophic engine failure fast enough. Then you have a totaled car.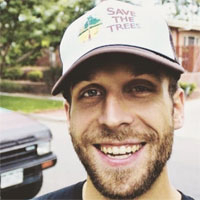 Latest posts by Al Seizovic
(see all)