16 Best Tire Brands (Ranked by Auto Enthusiasts)
Note: This post may contain affiliate links. This means we may earn a small commission for qualifying purchases at no cost to you.
Tires are the most important part of your car, period. If you don't have tires, you can't roll down the road or move over obstacles. Your tires determine how quickly you go, stop, turn, slow down, speed up, burnout, skid, drift, slide, and do donuts.
In a winter storm, are you going to be happy with your skinny summer tires in your rear drive Toyota 86? Or, would you feel more confident with an all-wheel-drive Subaru Outback on snow tires? Are you going to make it up that hill or stop for that red light you didn't see?
Here are 16 of the best tire brands out there right now, ranked in order in order of current tire offerings.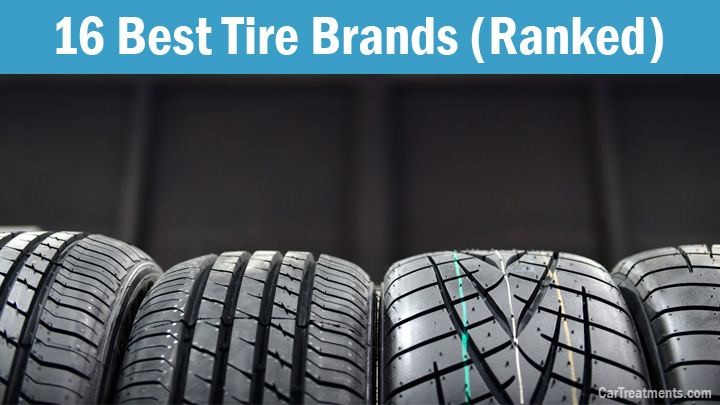 Please Note: Tire brand and product links below will take you to their respective pages on TireRack.com where we may earn a small commission for qualifying purchases (at no cost to you).

You'll find Tire Rack prices will usually beat anything local and they will even ship directly to your local tire shop (America's Tire, Discount Tire, Les Schwab, etc.) where you can have them installed.

Even if you don't purchase through Tire Rack, they are arguably the best research source for tire related information including customer ratings and reviews.

When you think "tires", you might think of the white, marshmallow-like "Michelin-man" with his smiling face on the television. What you might not know is Michelin rigorously tests its tire designs in endurance races around the world throughout the year!
Even more so, this company has been at the forefront of automotive development since its beginnings in 1889! They were the first to develop a replaceable pneumatic rubber tire that went on the winner's (Charles Terront) bicycle in 1891's Paris to Brest to Paris cycling race.
Michelin is also the first to develop a radial tire and a metal-cased tire offering for long-haul truckers. During World War I, they re-tooled their factory to produce aircraft and even created the world's first known paved landing strip.
In the automotive world, they supplied the tires for the first world speed record of 100 kilometers per hour in an electric car! This was in 1889, when 60 miles per hour must have been insane, even crazier is that this feat was completed in a car powered by electricity. Imagine where we would be if petroleum lobbies didn't get involved, but I digress.
Michelin definitely has made their name in performance tires, but they are also the first you think about when you just want "the best" and you don't care how much you spend.
If you have a BMW, KW coilovers, a carbon fiber hood, HRE 3 piece wheels, and an Akrapovic exhaust system, you'll probably also buy Michelin tires. Here are currently the best Michelin tires in their respective categories:
Best Michelin Performance/Summer Tires
Best Michelin All-Season Tires
Best Michelin Winter/Snow Tires
Best Michelin Truck/SUV Tires

Founded in 1871, Continental AG is more than 150 years old. They developed rubber tires for airplanes and started moving to surface tires for automobiles in the 1890s.
Their main claim to fame is that they were the first tire company to produce grooved tires for passenger vehicle use. This is important because grooves help tires deal with adverse weather conditions like rain, snow, mud, and gravel and help extend the life of the tire.
Related: How to Read Tire Sizes (What the Numbers Mean)
Today, we see all kinds of grooves in tires from Paddle tires meant to move quickly through sand to snow tires built with many "sipes" and a special winter tire compound to the F1 rain tires that the racing teams equip when the weather gets hairy to their sContact donut spare tire.
As of 2021, Continental AG has been divided into five main categories: Chassis and Safety, Powertrain, Interior, Tires, and ContiTech. Quite the conglomerate has been formed from such humble beginnings! Here are some Continental tires we recommend:
Best Continental Performance/Summer Tires
Best Continental All-Season Tires
Best Continental Winter/Snow Tires
Best Continental Truck/SUV Tires

Bridgestone is a Japanese Multinational car and truck parts manufacturer, founded in 1931. They are currently the second largest tire manufacturer in the world, only bested by Michelin in France. Interestingly enough, this company is named after the founder, Shojiro Ishibashi (Ishi = Stone, Bashi = Bridge).
During World War II, much of Bridgestone's production was forced to be used for the war effort, and then their headquarters was destroyed during a bombing raid. Yet, they rose up from the rubble and started producing powered bicycles of all things, founding the Bridgestone Motorcycle corporation.
They soon found that they were making far more selling tires to their motorcycle rivals (think Yamaha, Suzuki, and Honda) so they focused on tires from that point on.
One interesting innovation that came from Bridgestone in the 1950s was in the form of "rayon corded" tires. This was a type of reinforcement that gave the tires more strength and resilience than if they were made solely of rubber. What a cool company!
Known for their excellent line of winter tires (Blizzak), Bridgestone has good options in other categories as well.
Best Bridgestone Performance/Summer Tires
Best Bridgestone All-Season Tires
Best Bridgestone Winter/Snow Tires
Best Bridgestone Truck/SUV Tires

Started by William Francis O'Neil in 1915, General Tires was formed with the knowledge he gained working at his Firestone Franchise of all places! General Tires was also hired into the Rocketry fold in the 1930s, where they joined forces with a company called Aerojet to help build rockets for Plane takeoff assist.
Personally, I'm biased towards General Tires as I've owned two full sets of General Grabber AT2s on an 89 Nissan Hardbody 4×4 and my current 2004 Toyota Sequoia and have yet to get truly stuck. They are great in the snow and ice, formidable off road, and they don't make too much highway noise when compared to other All-Terrain tires out there.
Here are some tire recommendations from General:
Best General Performance/Summer Tires
Best General All-Season Tires
Best General Winter/Snow Tires
Best General Truck/SUV Tires

"Whatever you drive, drive a Firestone." We all have heard this ad campaign once or twice, and it's pretty effective in my eyes. They basically have taken the idea that you drive a specific car brand and thrown it out the window. All you need to know is you should be rolling around on Firestone rubber!
Founded by Harvey Firestone in 1900, Firestone tires saw their business first grow when they developed solid rubber side wire tires for fire engines. They soon moved on to build tires for automobiles and eventually became the original tire supplier for the Ford Motor company.
Encouraged by Henry Ford to expand, Harvey then built a large factory in South Los Angeles which spurred the fledgling city on to become one of the largest tire markets in the world.
See Also: Can You Drive on a Flat Tire When There's No Other Option?
In the news, Firestone was convicted in 1978 for a criminal conspiracy involving General Motors and Standard oil where they were found to be dismantling streetcars and converting them into buses! Also, interestingly enough, the company has since been sold to the Bridgestone corporation which is now the parent company.
Firestone is also the tire supplier for the IndyCar Series in America! With all that excitement, here are some good tire options from Firestone:
Best Firestone Performance/Summer Tires
Best Firestone All-Season Tires
Best Firestone Winter/Snow Tires
Best Firestone Truck/SUV Tires

Founded in 1917, Yokohama Tire Co. was a joint venture between the Yokohama Cable Manufacturing company and B.F. Goodrich. This company is also known worldwide as Advan, so you may have heard of them in multiple forms here or there.
Yokohama has been involved in professional motorsport, so they know how to make a good tire. They are the official tire supplier for the IMSA GT3 CUP, World Touring Car Championship, and they have been the supplier for the American Le Mans series.
As you'll find with most Japanese manufacturers, the attention to detail given to Yokohama's tires is second to none. They improved their manufacturing process to require less petroleum and make each tire easier to recycle at the end of its lifecycle. They were also the first tire company to incorporate nanotechnology into the formation of their tires.
For those like me with a green heart, you'll be happy to know Yokohama has a palpable social responsibility policy in that they have planted 500,000 trees each year since 2007 to account for their pollution.
Hey, at least they're doing something! Here are a few Yokohama tires worth considering:
Best Yokohama Performance/Summer Tires
Best Yokohama All-Season Tires
Best Yokohama Winter/Snow Tires
Best Yokohama Truck/SUV Tires

Founded by Frank Seiberling in 1898, Goodyear Tires is a multinational tire manufacturer and is one of the top four in the world today. They make plane, bike, motorcycle, car, and heavy machinery tires.
Interestingly enough, the company was named after Charles Goodyear, the inventor of vulcanized rubber! You may have even seen the Goodyear Blimp flying around during sporting events in the United States, as it's one of the most recognizable advertising pieces in the world.
After a huge change in 1979 to the Radial Tire, Goodyear hasn't stopped innovating one bit. Even just this past year, they released a concept for the "Recharge" tire. This is a tire that uses AI to determine what your tire becomes based on the driving you do.
For example, if you do a lot of highway driving, the recharge capsules wouldn't release any extra material, allowing your tire to wear less and making your car more efficient. If you do a lot of canyon driving and need to stop, turn, and accelerate quickly, your capsules would release more sticky material improving the performance of your tire.
Goodyear, ahead of the curve as always. Check out these Goodyear tires that we recommend:
Best Goodyear Performance/Summer Tires
Best Goodyear All-Season Tires
Best Goodyear Winter/Snow Tires
Best Goodyear Truck/SUV Tires
See Also: How Far (and Fast) You Can Safely Drive on a Spare Tire

What's that? The sound of a thousand thoroughbred Italian steeds rushing over the hillside? No, that's the sound of Pirelli tires clawing at the pavement as they propel your Fiat Ducato Turbo Van back to your estate.
Founded in 1872, Giovanni Battista Pirelli specialized in deriving rubber compounds and creating automobile, truck, bike, and racing tires. You may know about them from their involvement in Formula 1 world championships for many years.
What you might not know is they have also been the official supplier for the Grand-AM Rolex sportscar series and the FIM world superbike championship.
In pretty much every automobile publication I can remember, I notice the mention of the venerable Pirelli P Zero tire as it's the tire included with exotic supercars of all kinds. What I also know is while these tires provide unsurpassed performance on dry, perfect surfaces, the moment it gets wet, snowy, or otherwise not pristine those tires will lose ALL functionality and send you into a ditch.
Go with something like the Cinturato P7 All Season Plus if you daily drive any sort of performance car! In any case, with the fire-breathing Italian tire manufacturer, you have a full spread of offerings:
Best Pirelli Performance/Summer Tires
Best Pirelli All-Season Tires
Best Pirelli Winter/Snow Tires
Best Pirelli Truck/SUV Tires

Dunlop is a tire manufacturer founded by John Boyd Dunlop in Dublin, Ireland in the late 1800s. They built car, plane, bicycle, motorcycle, and other miscellaneous tires to a great degree of quality.
Interestingly enough, John Dunlop was a pioneer of the pneumatic tire, which is the most common style of tire to this date. It involves a rubber contact patch being held onto a rim with pneumatic pressure, also known as "filled up with air". This was a huge invention that spurred Dunlop to worldwide fame and became a household name rather quickly.
In the late 1900s, the company was acquired by the Goodyear Tire corporation, then divested between Goodyear and Sumitomo tires where they agreed to share manufacturing and distribution practices.
As of today, Dunlop has been partially divided up by Continental Tires in India, Sumitomo, and Goodyear and in my estimation they provide a great deal of trust with their name alone!
Another interesting tidbit is of Fort Dunlop, which was a tire manufacturer in the UK that created specialized vintage, motorcycle, and touring tires from 1880 all the way to 2014! They really don't make companies like they used to.
Here are some Dunlop Tire recommendations for you:
Best Dunlop Performance/Summer Tires
Best Dunlop All-Season Tires
Best Dunlop Winter/Snow Tires

Founded in 1870, BF Goodrich was one of the many great tire companies to have started in Akron, Ohio. They were also the first tire to have been supplied by Ford Motor Corporation on the model A in 1903.
BF Goodrich became a household name when they supplied tires for the first car to cross the width of the United states, coast to coast. This was an immense display of reliability, ingenuity, and guts that I'm sure all car aficionados can appreciate.
In the Mid 1900s, BF Goodrich was the first company to develop a rubber-wound golf ball, pressurized space suits, and pioneered the use of synthetic rubber. They also developed the first tubeless tire, which relied on the pressure of the air inside to keep the tire shape and keep the car rolling down the road.
See Also: How to Fix a Tire Pressure Sensor Fault
In 1967, they created the first run-flat tire which allows a tire to keep moving for miles in some cases before going flat. The endless innovators, BF Goodrich has some great tire offerings you should check out:
Best BF Goodrich Performance/Summer Tires
Best BF Goodrich All-Season Tires
Best BF Goodrich Truck/SUV Tires

Another one of the many successful tire brands to have come up in Akron, Ohio, Cooper Tires was an offshoot of the original "Master Tire and Rubber" company.
They were one of the most prolific producers of Camouflage goods, landing boat rubber, and floatation devices for the allied side of World War II and were even bestowed an honor "E" award by the United States government following the conclusion of the great war.
Cooper knows how to make a good race tire as they have been heavily involved in motorsports since the early 1950s! Any of you overlander and off-road types will also know that the Cooper Discoverer is one of the most used tires for round the world travel.
Cooper has just recently announced that they will be acquired by the Goodyear tire corporation this year in 2021, but that they plan to stay true to their roots. Here are a handful of Cooper tires we can recommend:
Best Cooper All-Season Tires
Best Cooper Truck/SUV Tires

A relative newcomer to the tire game, Falken Tires was born in 1983 as a high-performance offshoot from the Japanese OHTSU tire brand and has been focused on motorsport ever since!
Car enthusiasts love this brand from the reliability these tires have at the limits and the livery the race cars use. One famous driver of the Falken Tires car is James Deane from Ireland who is a Formula Drift champion many times over.
These teal and blue colors have donned cars like the Toyota AW11 Mr2, Ford Mustang, Pontiac Solstice, Nissan 240sx, Nissan s15, and many others throughout the years.
Although they do focus on motorsports, this only makes them better at producing consumer tires! Here are a few options worth checking out:
Best Falken Performance/Summer Tires
Best Falken All-Season Tires
Best Falken Truck/SUV Tires

A the second largest tire manufacturer in Korea, Kumho tires has built over 100 million tires and has been ranked in the top 10 of many tire manufacturer lists over the years.
Today, many people know about the high performance Ecsta lineup meant for sporty passenger vehicles and the like. They were able to sharpen this sword from their heavy involvement in the BMW touring car championships, which they still support to this day!
In early 2011, Kumho was found to have produced tires using recycled rubber as raw materials which allegedly led to premature rupturing of the sidewalls of tires. Interestingly enough, the company was fined extensively by the Chinese Government even though these claims were never fully proven.
For those with a green heart, Kumho actually stands by their promise to "do better" for the planet. Check out these recommended tires made by Kumho and exported worldwide:
Best Kumho Performance/Summer Tires
Best Kumho All-Season Tires
Best Kumho Truck/SUV Tires

Founded in 1945, Toyo Tires has created a brand sold worldwide with different distributors for the European, North American, and Asian markets. One interesting tidbit about Toyo tires is that they have been one of the leaders in dynamic fitment and custom offsets for aftermarket tires.
During the explosion of the tuning industry in the early 21st century, the demand for larger diameter, lower profile tires exploded. Toyo was right there to meet the demand developing the Proxes T1s performance tires. They even received a grade "A" wet condition rating delivering superb grip in unfavorable conditions.
For off road applications, check out the Open Country A/T III tires, which were developed following numerous WRC and Baja 1000 wins on TOYO tires. What a cool company. Check out some of our recommendations below:
Best Toyo Performance/Summer Tires
Best Toyo All-Season Tires
Best Toyo Truck/SUV Tires

Back in 1905, Sumitomo Rubber Industries made a relatively small investment in Dunlop Tires which garnered them quite a large sum of money. As Dunlop grew and grew, Sumitomo was able to acquire it fully in 1963 and renamed the brand Sumitomo Rubber Industries Ltd.
In 1997, Sumitomo formed a joint venture with Goodyear tires wherein they agreed to manufacture and sell tires for each other's markets. Some of this was under the Dunlop brand, which I don't entirely know why. There does seem to be a lot of inter-branding and cannibalistic competition going on with the big 4 major tire manufacturers in the world, but that is way above my pay grade.
Some notable traits of Sumitomo tires is superior design and technology. They create tires on the nano scale which means they will last for years to come. Many enthusiasts won't buy anywhere else simply due to the fact that Sumitomo has been building tires for the last 100 years+.
See Also: Unbalanced Tire Symptoms
That's good enough for me. Here are some Sumitomo suggestions for you:
Best Sumitomo Performance/Summer Tires
Best Sumitomo All-Season Tires
Best Sumitomo Truck/SUV Tires

Hankook is the largest tire manufacturer in South Korea and they produce over 100 million tires annually around the world, making them a household name. They are heavily invested in motorsports, sponsoring the Scottish Rally Championship, the Deutsche Touring Car, and Formula Drift.
You may recognize the orange and blue livery of the 370z piloted by Chris Forsberg laying down extreme angles on a variety of North American courses throughout the last 10+ years.
When I see Hankook tires, I think speed, extreme cornering grip, and drifting. Funnily enough that's what Hankook wants you to think too! Here are some good examples of what motorsports can do to your passenger car tire offerings.
Best Hankook Performance/Summer Tires
Best Hankook All-Season Tires
Best Hankook Truck/SUV Tires
Conclusion
Well there you have it! Our 16 tire brand recommendations for 2021 and a little something to go along with them.
I hope you learned something new while reading because I know I did. Let us know in the comments down below if I missed something or if you have anything to add.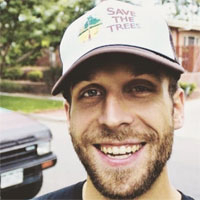 Latest posts by Al Seizovic
(see all)