As a car owner, nothing is more frustrating than feeling your vehicle not accelerate like it used to. You might not notice these symptoms in everyday driving, but when you're trying to merge into fast-moving traffic or tackle a steep hill, it becomes abundantly clear that something is wrong.
Don't let a struggling engine put you and your passengers in danger. Keep reading to learn more about the common causes of a car that won't accelerate like it used to and how to help get your car get back up to speed.
Read also: Symptoms of a Faulty Speed Sensor in Your Vehicle
Need help with a car problem RIGHT NOW?
Click Here
to chat online with a verified mechanic who will answer your questions.
Reasons Your Car Won't Accelerate When You Push the Gas
Acceleration problems are a common occurrence in high mileage vehicles but typically, there are no serious or immediate concerns regarding major engine problems. As with any car problem, potential causes that are minor should be checked first in order to locate the issue and possibly fix it as well.
Below are some of the most common culprits to a lack of acceleration. The reasons are many so if you're not completely comfortable troubleshooting a car that won't accelerate, we recommend you take your vehicle to a reliable mechanic and let him properly diagnose the issue.
#1 – Mass Air Flow Sensor Clogged or Malfunctioned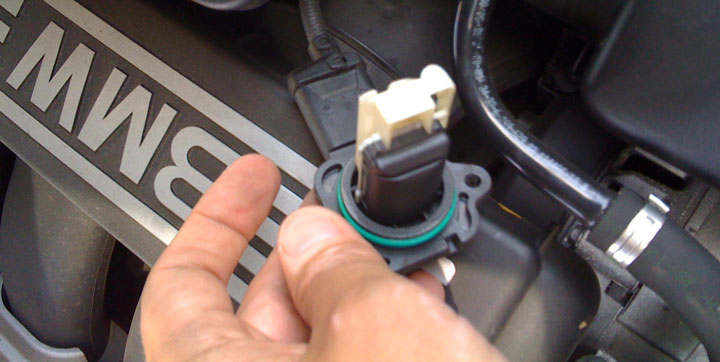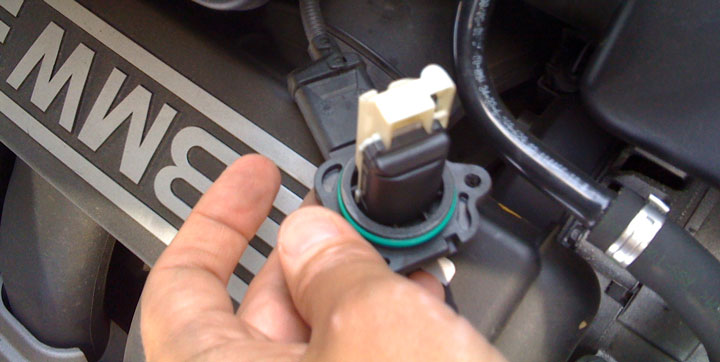 The mass air flow sensor (or meter) is located and attached to the inlet air cleaner. Since the function of the air flow sensor is to measure air mass that is flowing into air intake, a clogged or bad mass air flow sensor could send the wrong data to the engine ECU for calculating the air fuel mixture.
A very symptom of an air flow meter malfunction is car that struggles to pick up speed.
How to Fix
Clean or replace the MAF sensor.
#2 – Oxygen Sensor Malfunction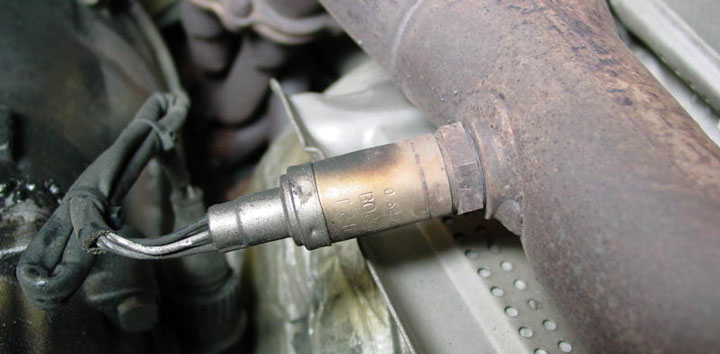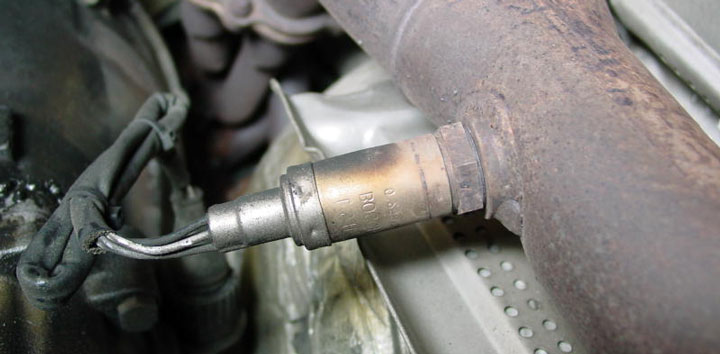 An oxygen sensor (aka O2 sensor) is device whose function is to monitor the exhaust emissions of the vehicle so that it can analyze the air-fuel ratio going through the engine of that vehicle.
To make a long story short, a car needs a proper amount of fuel in order for the fuel to burn properly in the combustion cylinders so that it may run smoothly and may accelerate as required.
This sensor sends the information about the amount of fuel being used to the computer unit of the engine and if this sensor get damaged, then the engine of that vehicle will have no idea what ratio of air-fuel mixture to use which may result in a fuel rich mixture.
This can cause the slow acceleration of the vehicle even with the accelerator pedal completely pressed making it unreliable when it's needed.
How to Fix
Using an automotive scan tool, determine which sensor is malfunctioning. Replace the O2 sensor.
#3 – Malfunction of TPS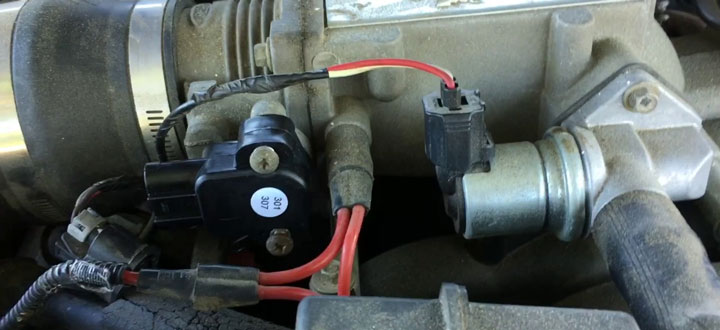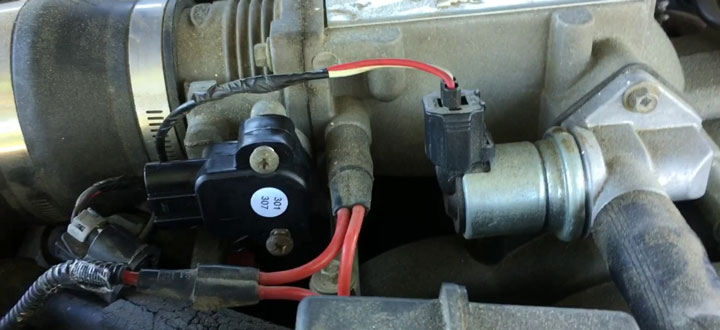 The basic principle of the throttle position sensor (TPS) is to detect the throttle valve opening angle which is controlled by accelerator pedal. Then the TPS will send this data to the ECU.
If the TPS malfunctions, the engine speed cannot be controlled by the accelerator pedal and engine speed will increase or decrease without any press or depress the pedal.
How to Fix
Replace the throttle position sensor.
#4 – Dirty or Clogged Fuel Filter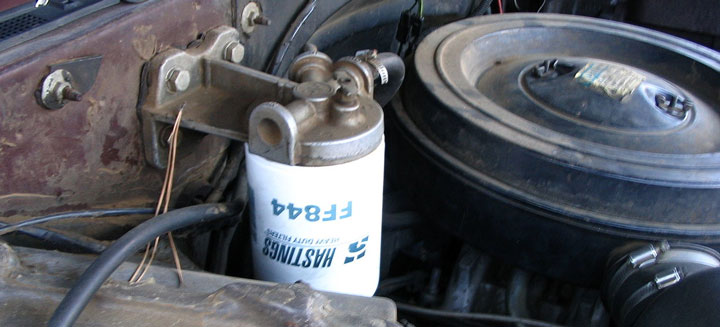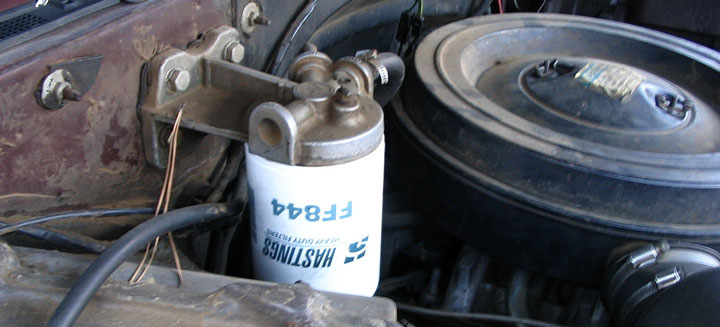 A dirty or clogged fuel filter is another reason for a car not accelerating like it's supposed to when required to do so.
With a dirty fuel filter, the engine won't be getting enough fuel which means that the vehicle won't be giving the acceleration performance that it should. Replace the fuel filter as soon as possible.
How to Fix
Replace the fuel filter.
#5 – Clogged or Dirty Air Filters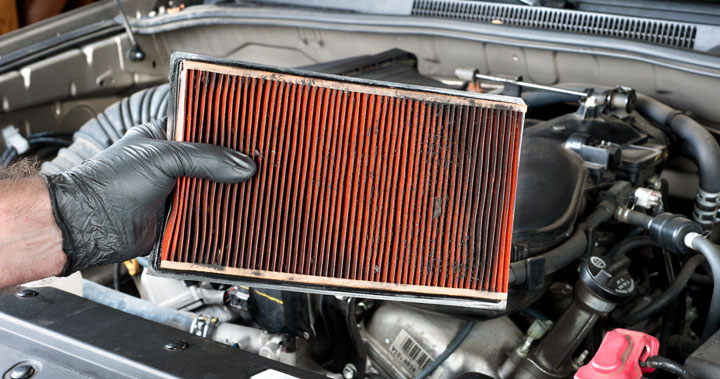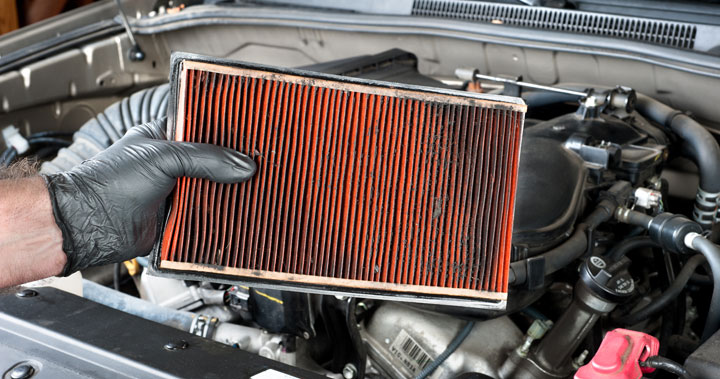 Just like a fuel filter provides the engine with the clean fuel, an air filter provides the engine of a vehicle with clean air to be used in the air-fuel mixture which will be sent to the combustion chambers to burn.
If an air filter is clogged, then the engine won't get the right air-fuel mixture resulting in slow acceleration. Replace the air filter as soon as possible.
How to Fix
Replace the air filter. If you have a reusable air filter like K&N, follow the directions on cleaning it.
#6 – Limp Mode
Limp mode is a safety feature that is designed to protect your engine from damage. If your car's computer detects a problem with the engine, it may put the car into limp mode, which limits the engine's power and speed.
This undoubtedly will cause your car to have acceleration issues, and may also be accompanied by a flashing check engine light.
How to Fix
Using an OBD2 scanner, scan the car's computer for fault codes to determine what exactly is causing the vehicle to go into limp mode.
#7 – Faulty Fuel Pump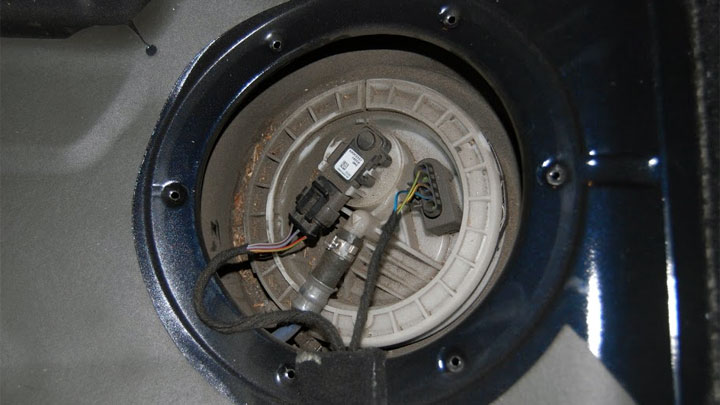 The fuel pump is responsible for delivering fuel from the gas tank to the engine. If it's not functioning properly, it can cause a lack of fuel pressure, which can lead to poor acceleration. Symptoms of a bad fuel pump include sputtering or stalling while driving, difficulty starting the engine, and a decrease in fuel efficiency.
How to Fix
Replace the fuel pump.
#8 – Timing Belt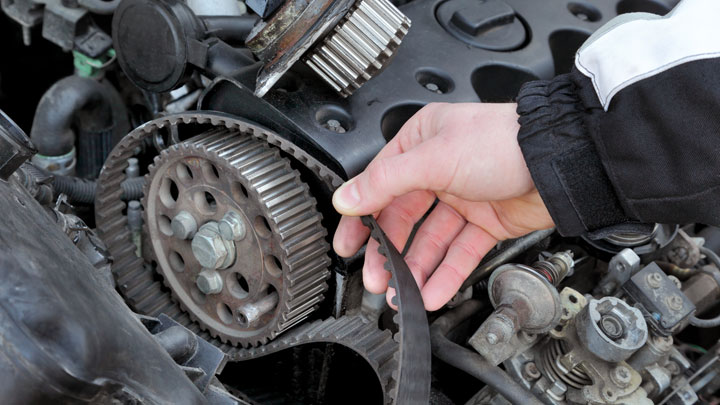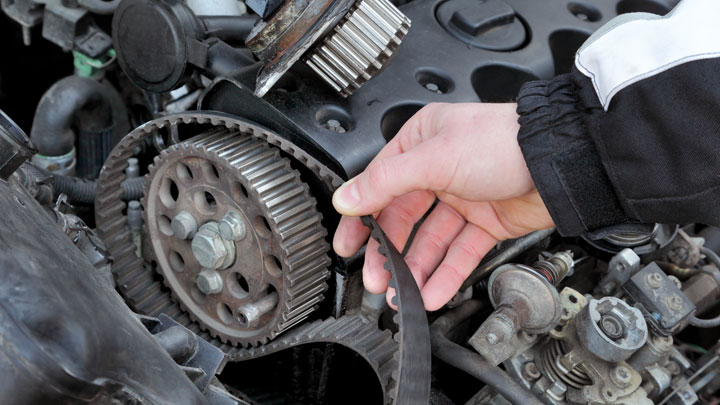 This component is as it sounds. The timing belt is something like a VIP in the list key of components of an engine. If this belt is off even by 1 tooth, it may cause some pretty notable acceleration problems.
How to Fix
Replace the timing belt.
#9 – Slipping Clutch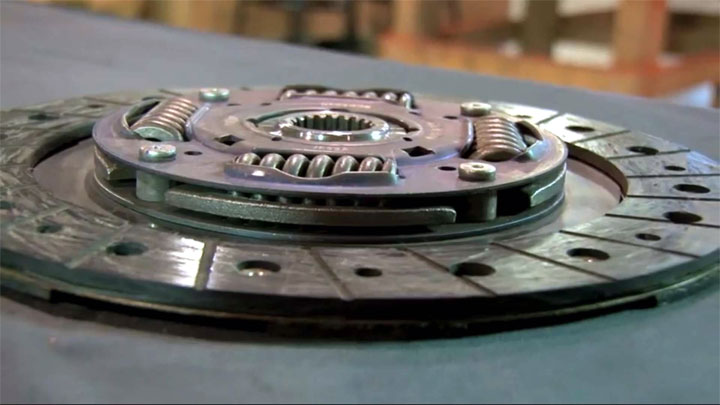 If you have a manual transmission, a slipping clutch can cause acceleration problems. This happens when the clutch disc fails to engage properly with the flywheel, causing what feels like your car has lost power while driving. It's similar to a person trying to run on ice.
Signs of a slipping clutch include a burning smell, difficulty shifting gears, and poor acceleration.
How to Fix
Replace the clutch.
#10 – ECU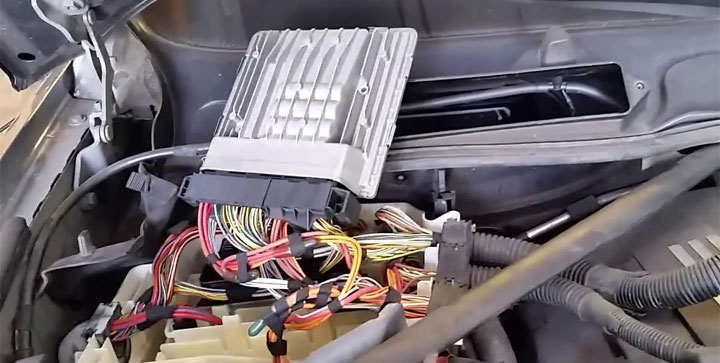 The ECU, or engine control unit, is responsible for regulating the performance of your car's engine. If it's malfunctioning in some way, it could be causing your car to have trouble accelerating. A faulty ECU can cause a variety of other issues, including misfires and poor fuel economy.
How to Fix
Repair or replace the ECU.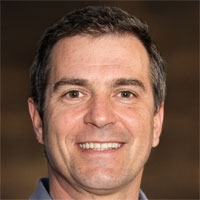 Latest posts by Mark Stevens
(see all)