Top 5 Cars and Trucks with Clean Diesel Technology
Many of us associate diesel vehicles with big trucks producing plumes of black smokes from their exhaust as they accelerate. But thanks to modern technology, there is now something called "clean diesel" fuel which has very little sulfur in it and produces very low emissions.
Here are five of the best clean diesel car and truck models that deliver great mileage and low emissions without sacrificing power or performance.
What is Clean Diesel?
Clean diesel is a type of diesel fuel that is highly refined to reduce emissions. The refining process removes sulfur and contaminants to cut emissions of sulfur dioxide and particulate matter.
Clean diesel engines also use advanced components like exhaust filters to reduce nitrogen oxides, particulate matter and other pollutants from diesel exhaust. When low-sulfur fuel is used with modern emissions controls, diesel vehicles can meet strict standards.
While not eliminating all emissions, clean diesel technologies have made diesel exhaust much cleaner than before. However, some studies still find negative health impacts from nitrogen dioxide and tiny particulate matter from diesel.
But overall, clean diesel produces significantly lower emissions than earlier iterations of diesel technology.
Top 5 Clean Diesel Vehicles
Below are five of the best cars and trucks which have highly efficient diesel engines and advanced emission controls that run on diesel with very little sulfur.
#1 – BMW 328D Sedan
This vehicle contains a BMW TwinPower Turbo advanced diesel engine that is made out of aluminum and is lightweight. It can achieve much more torque than you would expect from a standard BMW, without using as much fuel.
In fact, you can get 45 miles per gallon on the highway with this vehicle.
#2 – Chevrolet Colorado ZR2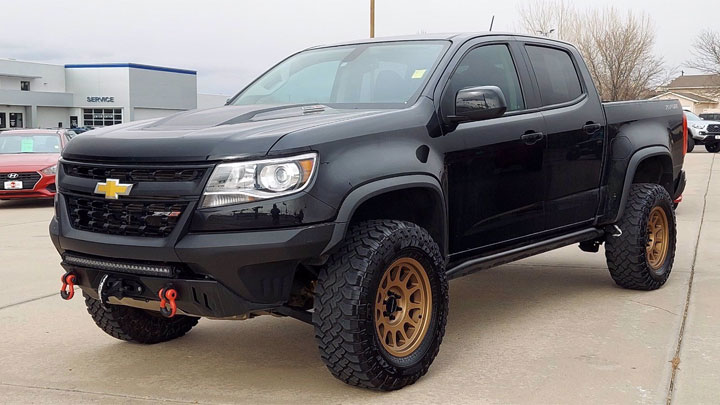 If you like off-road trucks that run on clean energy, then the 2017 Colorado ZR2 is perfect for you. It features a Duramax 2.8L Turbo-Diesel Engine which gives drivers the efficiency and power they need to drive on rough roads.
Although you get 30 miles per gallon on the highway, you will probably find this more suitable for dirt roads and country driving anyway.
Related: Average MPG of Duramax Diesel Engines
#3 – Ford F-250 Super Duty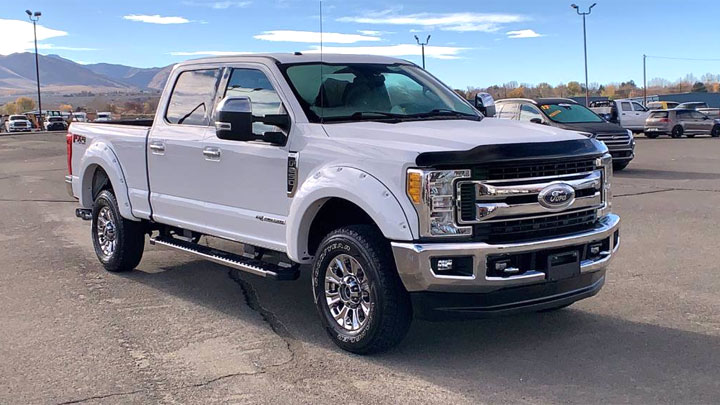 This car contains a dependable clean diesel engine called the 6.7L Power Stroke Turbo Diesel Engine. Ford constructed this engine to give drivers the power they need on demand. Although the horsepower is pretty standard, the torque is fantastic.
#4 – GMC Canyon
This beast of a car has the cleanest diesel engine ever produced by General Motors. The base 2.8L Duramax Diesel will give drivers approximately 181 horsepower at 3,400 RPM and it has the ability to haul as much as 7,700 pounds in a trailer attachment.
See Also: Best DIY Truck Bedliner Kits
#5 – Jaguar F-Pace 20D SUV
The 4-cylinder Ingenium turbocharged engine of the Jaguar F-Pace accepts clean diesel fuel and can withstand almost any kind of road that you drive the vehicle on. The outside of the vehicle has a nice sporty design too.
Cars with clean diesel technology are not terribly expensive but they will cost more than your average economy car. You can expect to pay upwards of $40,000 to $50,000 for a car with a clean diesel compatible engine in it.
But if you care about saving the environment and promoting green energy, then it will be worth it for you.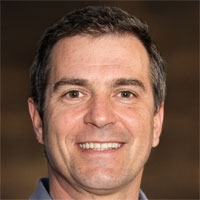 Latest posts by Mark Stevens
(see all)