5 Symptoms of a Bad CV Joint (and Replacement Cost)
Notice strange noises and vibrations while driving ? Do you feel like something is off, but you can't quite put your finger on it? The culprit could be a bad CV joint.
CV joints last a long time, but not forever. Keep reading to learn how to spot the signs of a bad CV joint, what causes failure, and how much it will cost to fix.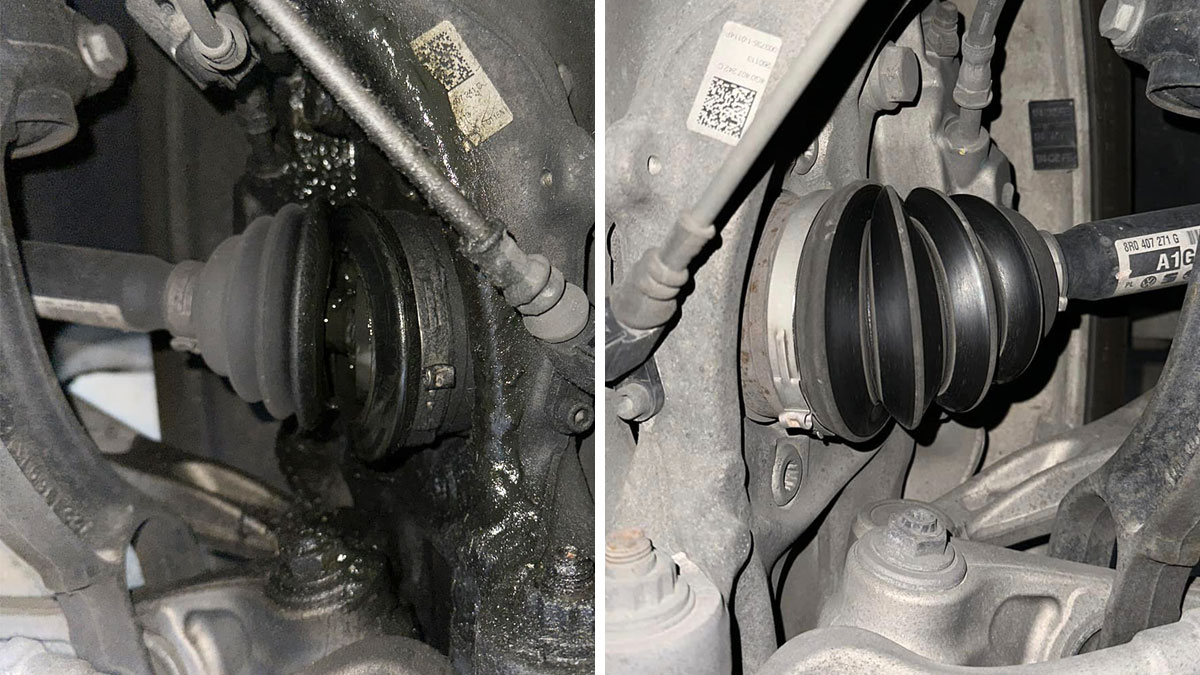 Related: 4 Symptoms of a Bad CV Axle
What Is a CV Joint?
A CV joint, or constant velocity joint, is an important part of your vehicle's drivetrain. It allows the transmission of power from the engine to the wheels while accommodating the up-and-down movement of your car's suspension system. In simpler terms, it helps your car drive smoothly even when the road surface isn't perfect.
As your vehicle navigates varying terrain, the CV joint adapts to keep the power transmission consistent and smooth. These joints are typically found in the CV axle, which connects your vehicle's transmission to the wheel hubs.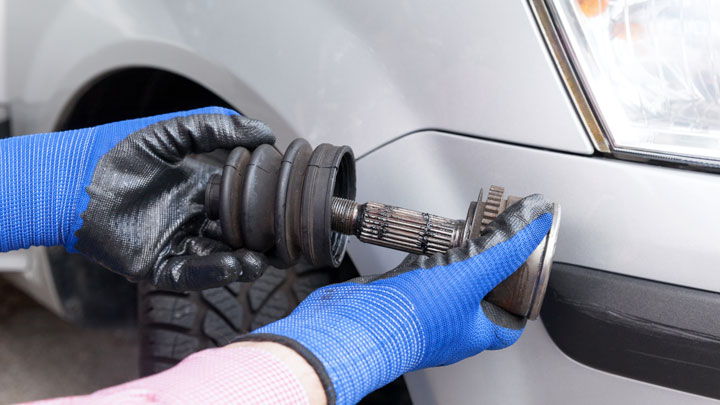 Front-wheel drive and all-wheel drive vehicles rely on CV joints to function properly. As for rear-wheel drive vehicles that have separate rear suspensions, the half-shafts' ends of the rear axle will have CV joints in them.
There are two types of CV joints: inner and outer. The inner joint connects the CV axle to the transmission, while the outer joint connects the CV axle to the wheel hub. Both joints are enclosed in a protective rubber boot (aka: CV gaiter), which maintains lubrication inside the joint and keeps dirt and debris out.
Bad CV Joint Symptoms
There are certain warning signs to look out for when it comes to CV joint failure. Below are the 5 most common symptoms of a bad CV joint:
#1 – Tire Edge Grease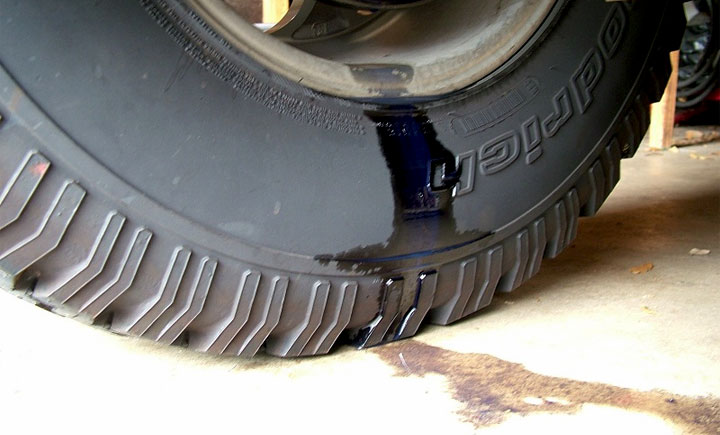 When you spot grease along the edge of your tire, particular from a tear or tiny crack, it could be a sign you could have a bad CV joint. A significantly damaged CV joint means darker colored grease might be visible on the rim and wheel's interior.
#2 – Turning Causes Loud Noises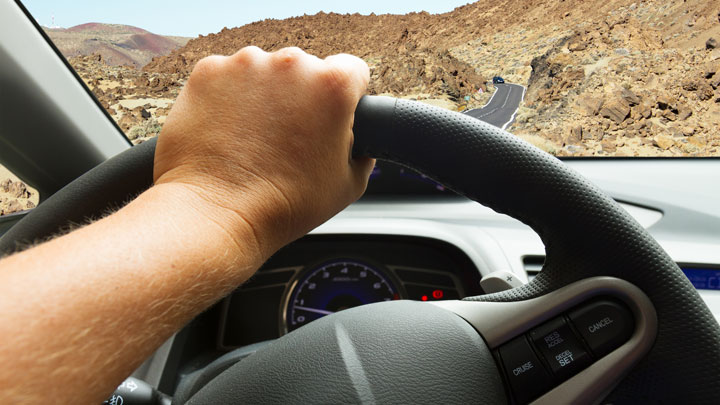 When you turn the steering wheel and hear noises such as a clicking sound or popping sound, it's very likely you have a broken or worn CV joint. You can test this by doing the following:
Shift the gear into reverse
Turn the wheel all the way to one side,
Step on the gas pedal.
You will be going in a circle, so make sure the area around you is clear. As you move backward in a circle, the popping sounds should get louder if you have a bad CV joint. You'll either have to replace the joint or the entire shaft assembly.
Related: 3 Signs of a Sway Bar Failure
#3 – Bouncy Driving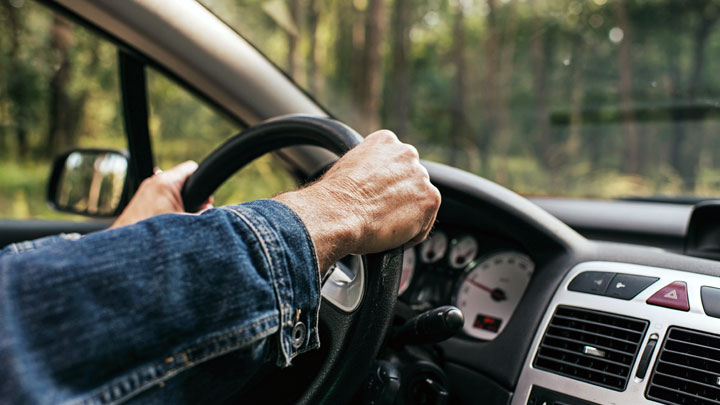 You likely have a faulty CV joint if you're driving on a flat paved road and your vehicle is still bouncing around. You can verify this by going to an auto shop that repairs transmissions.
#4 – Vibrations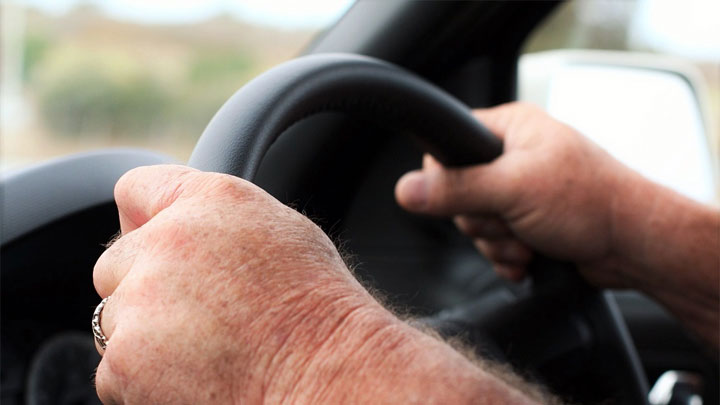 A worn or damaged CV joint will vibrate while you're driving. CV joints in this condition will not be able to balance properly during rotation. The more you accelerate, the more intense the vibrations will become.
When vibrations become too excessive, the vehicle will become more difficult to control and your overall riding experience will be impacted. This means the drive will become less comfortable and less safe for everyone in the car. The only solution here is to replace the CV joint.
#5 – Movement Causes Knocking Sounds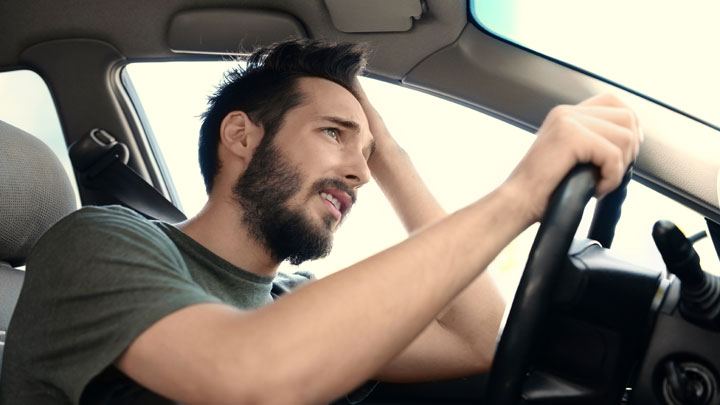 A CV joint that has become worn out from being used too much will cause a knocking sound. This noise can come from the inner joint on a front-wheel drive car.
For rear-wheel drive, it can come from either the outer or inner joints. Knocking sounds can also come from the differential gears.
To perform a self-diagnosis of the joint problem, put the vehicle in reverse and accelerate, then decelerate. Alternate back and forth between acceleration and deceleration and listen for louder knocking sounds. This is proof of a bad CV joint.
Potential Causes of Faulty CV Joint
Wear and Tear
As with any part of your vehicle, CV joints are subject to wear and tear over time. This natural process can eventually lead to the problems described above, which can be more pronounced in FWD vehicles. While most people don't hold on to a vehicle long enough for the CV joint to fail, it can happen, especially when buying a used vehicle.
Accidents and Impacts
Sometimes, accidents or severe impacts can damage your CV joint. When you drive over deep potholes (pretty much any major city has these) or get involved in a collision, the joint might get damaged. Even small ruts and potholes will over time lead to a damaged or leaking CV joint.
Lack of Lubrication
Like most components in your engine or suspension, proper lubrication is critical for CV joints to function as they should. Regular maintenance checks, including inspecting the CV joint's protective boot for any leaks, can help you keep the joint in good working order and prolong its lifespan.
CV Joint Replacement Cost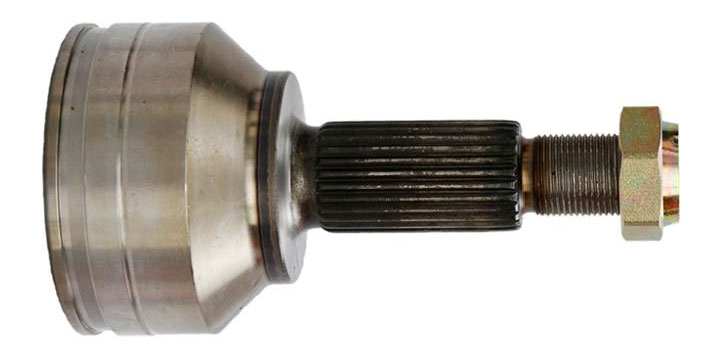 A CV joint itself will typically cost somewhere between $80 and $300 depending on the vehicle. But because it's about a 2-3 hour job, expect labor to run about $160 to $360. This makes the total cost of CV joint replacement about $240 to $660.
The price also depends on whether you're replacing a double or single axle. The constant-velocity joint replacement cost of a double axle will be approximately twice as expensive as a single axle.
Another factor is the make and model of your vehicle and how difficult it will be for them to perform the replacement job. Obviously, the more time they need, the higher the service cost.
Remember, this is a large service job, so your auto technician or mechanic must also conduct a general safety inspection, particularly of the boots and axles.
It's worth noting that if only the boot cover has failed and your vehicle has under 100k miles, in may be worth it to ONLY replace the boot in some cases. But while the part itself is much cheaper, boot replacement will still take a minimum of 1-2 hours of labor.
How Long Do CV Joints Typically Last?
On average, a CV joint is made to last about 100,000 miles and failure is most often associated with boot failure which causes it to leak.
However, if the protective CV joint boot isn't damaged, a CV joint can last a very long time, with some cars reaching over 300,000 miles on original CV joints.
What's the Worst That Could Happen With CV Joint Failure?
As for the worst-case scenario, let's imagine driving and suddenly experiencing CV joint failure. In this moment, the axle actually breaks. What happens? Well, you've suddenly got a car that isn't going anywhere.
If this occurs while you're driving at high speed, it can lead to a total loss of control, posing a great risk for your safety and that of others on the road.
While this is fairly uncommon and not something that should make you be scared enough to refuse driving, it makes the case for paying attention if you experience the signs and symptoms above (and take action to troubleshoot).
Can CV Joint Issues Affect the Transmission?
Definitely! A bad CV joint can impact your transmission and other components of your vehicle. When a CV joint is damaged or worn out, it can cause excessive vibrations that may lead to internal issues your transmission.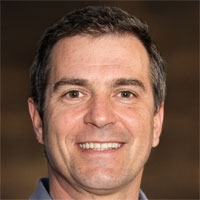 Latest posts by Mark Stevens
(see all)