What Does AMG Mean on a Mercedes? (and Which Vehicles Have an AMG Version)
Have you seen a Mercedes rolling around, but it looks a little… off? Yeah, it looks like a Mercedes still, but there's something different, something a bit more special about it.
Then, before you know it, it takes off with a guttural THWUMPERRRR and it's so much faster than you expected. You may also notice there are two sets of dual exhaust tips on the rear and a little badge that reads "AMG".
What Does AMG Mean?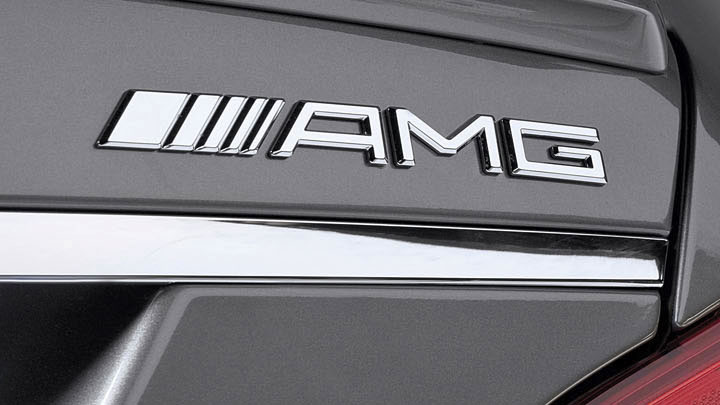 AMG stands for "Mercedes-Aufrecht, Melcher and Großaspach", which is an homage and abbreviation to Hans-Werner Aufrect and Erhard Melcher, with their birthplace being a small town called Großaspach, Germany.
While this is the direct meaning of the term "AMG", it's just barely touching the surface of what it means.
Where BMW has their "M" cars, Chevrolet has their "SS" variants, and Mazda has "Mazdaspeed", Mercedes has their "AMG" brand of high-performance cars.
This comes in the form of a hand-built bespoke engine, styling tweaks, nicer leather interior, suspension modifications for the extra speed, and usually, the government limiters have been increased from where they were in the original vehicle.
Which Vehicles Have AMG Versions?
There are many vehicles in the Mercedes line that have AMG versions, including the A, C, CL, G, GL, E, and AMG GT classes. The latter of which is their flagship vehicle that comes standard with 585 horsepower, and more grip than you'll know what to do with.
Even their "Baby" vehicle, the A35 4matic comes with 305 hp at a minimum! That's twice as much as most hatchbacks from other companies come with from the factory. (This excludes high performance "Hot hatches")
If you want to truly ride around in a fast tank, look no further than the G63 AMG. A 1970s design that Mercedes came up with for the German military, built on what used to be a Unimog chassis, this AMG comes with the same 585hp motor mentioned above, yet it rides high and has portal axles for rock crawling! (Not that any G63 owner will actually take their car off-road)
See Also: 19 Best Sports Cars Under $50,000
Mercedes-Benz AMG History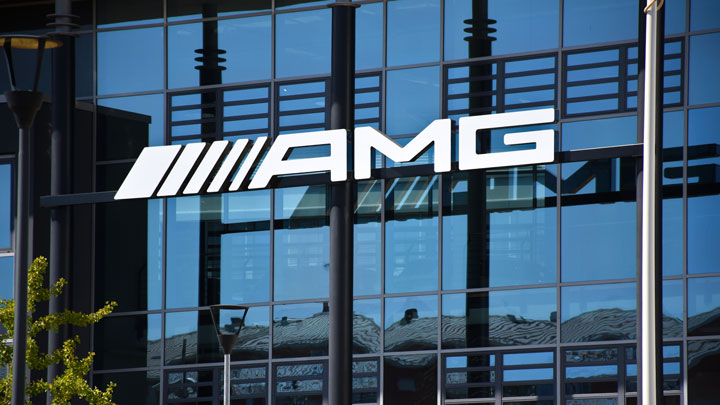 It all started with Hans Werner Aufrecht and Erhard Melcher building a racing engine for the Daimler Benz 300SE in the development department.
When the company ran out of money as a whole, they took the engine home and continued honing it in their personal workshop. Time came, and a racing driver named Manfred Schiek raced in the German Touring Car Championship with their engine and managed to win 10 times in a row.
This instantly gave Aufrecht and Melcher credibility as engine builders. However, they didn't stop there and continued to build racing engines which were then becoming very popular.
In 1971, in the 24 Hours of Spa race, a 300SEL 6.8 won its class and came in 2nd overall using an AMG engine. According to the AMG publicist, this set the world "on fire", but can you imagine a heavy luxury car crushing most of the light and fast competition in a 24hr race? Insane!
The performance division continued to grow steadily, and eventually, the group moved to their own workshop along with their 12 employees.
In 1984, the group developed an amazing piece of kit, a completely independent cylinder head with 4 valves per cylinder! This was then shoehorned into an E class sedan, and achieved worldwide fame as "The Hammer".
Next came AMG's work on the 190, which went on to win over 50 touring car races between 1988 and 1992. Pretty impressive stuff if you ask me!
Nowadays, AMG pumps out some of the fastest luxury cars you can purchase with a warranty from the factory. While these do come at a price, many owners swear they wouldn't be seen in anything else!
Related: How Much Does Mercedes B1 Service Cost?
What's the Difference Between AMG and Regular Mercedes-Benz?
The difference between a "Normal" Mercedes Benz and an AMG Mercedes is pretty stark.
The AMG's will have some styling cues that will let you know it's special: perhaps some carbon fiber trim, a ground effects kit, and some extra exhaust pipes out the back. There will also be a shiny "AMG" badge on the back, opposing the model code.
Some normal Mercedes owners will put these badges on their cars to make it look like they have an actual AMG (aka: up-badging), but you can verify further by looking at the above features, along with the brake calipers (which are usually a "sporty" color", and the wheels will probably be forged, 20 inches+ and have some race rubber.
Now, this isn't to say that a normal Mercedes Benz isn't worth buying, because they are a really great company. Up until last year, all of their dealerships were actually owned by Mercedes Benz. This meant that their mechanics were certified by Mercedes and there was far less of an opportunity to get shoddy work done on your car.
Compare this to the Honda dealership that will charge you for 50,000 miles of air filter replacement, but never change it out once.
AMG is Special
From humble beginnings on a race team, to a workshop due to lack of funding, through the 70s, 80s, 90s, and today, AMG has proven themselves as an amazing engine builder and tuner.
Even though they started out just as you and me, tinkerers, they made it to a place where AMG is a household name.
AMG still has the raw tuning spirit in every fiber of their being, I just hope I can one day tour the factory. (AMG, are you listening??)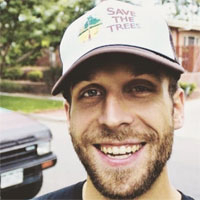 Latest posts by Al Seizovic
(see all)