Last Updated on May 5, 2020
When you purchase a new car, it is always a good idea to get insurance coverage for that car right away. Car insurance gives you immediate protection against any unfortunate accidents or other incidents that might happen with the new vehicle you just bought.
However, if you need another incentive to purchase car insurance, how about the fact that the government requires drivers to have car insurance. The rules about how much insurance coverage you're supposed to have are different for each state.
In California, they have developed a minimum coverage policy known as the "15/30/5 rule." This means a California driver must have at least $15,000 for their bodily injury and death coverage, at least $30,000 to cover multiple people in an injury or death situation, and at least $5,000 to cover any property damage that occurs.
But the regulations regarding car insurance coverage doesn't stop there. You must also concern yourself with having proof of this coverage at all times.
The Grace Period for New Car Insurance in California
Now you might be wondering how you can provide proof of car insurance after you just purchased a new car. Even if you go out and purchase a new insurance policy, it could take days before that proof is mailed to you.
That is why when it comes to the California state law regarding the grace period for new car insurance, you have 30 days to get insurance coverage for your vehicle and then provide proof of that coverage to the state. [source]
If you already have a car insurance policy from your previous car, you have a grace period of up to 45 days to cancel that policy and get new insurance or to switch that policy over to your new car. Then you must send the updated car insurance information to the state of California.
If you fail to take any of these actions within the specified grace period, then it could result in the state revoking your car registration and/or making you pay fines.
IMPORTANT: The 30 and 45 day grace periods mentioned above only relate to vehicle registration. If you plan on driving the vehicle, you must have a current insurance policy in place or make sure your insurance company offers some sort of grace period if you are a current policyholder. Depending on the insurance company, this time frame is usually between 7 and 30 days.
California keeps track of any time lapses that exist in your insurance coverage. The California Vehicle Financial Responsibility Law requires that car insurance companies send reports to the state about any lapses in time when drivers fail to have car insurance coverage.
This is how the California government knows who has insurance coverage and who does not. So, it would be virtually impossible to avoid the grace period that you are given.
Read also: Car Insurance for College Age Students: Cost and Tips to Lower Rates
Advice for Getting Insurance for a New Car
There are so many easy ways to find affordable car insurance coverage quickly. Often times, your car dealer will recommend some car insurance companies if you don't already have insurance. Otherwise, you can just perform a simple Google search for "affordable car insurance in California" and be introduced to pages where various car insurance rates are compared. Then just pick the best one and fill out the car insurance application online.
If you're approved, the company should let you print out proof of coverage right from your computer. Then, you can just carry this proof around in your car until the official paperwork comes in the mail.
If you already have insurance coverage on an old car, a lot of reputable car dealerships will contact your current insurance company on your behalf and help switch the coverage over from your old car to your new car.
If you have a good driving record, then the insurance company likely won't change the monthly premium rates that you're currently paying if you switch the coverage to a new car. So, it may be worth just keeping your same car insurance coverage to make the transition easier.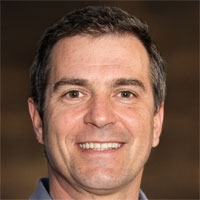 Latest posts by Mark Stevens
(see all)