Last Updated on July 15, 2020
Your vehicle's air-to-fuel ratio is critical for your engine performance. If you don't have the correct air-to-fuel ratio in your vehicle, you can seriously damage your engine. If an OBD2 scanner is indicating a P2096 code, it means there is a problem with your air-to-fuel ratio.
Most modern engines have two different oxygen sensors that detect the air-to-fuel ratios in your vehicle. If there is a high air-to-fuel ratio present in your vehicle, this means that your car is running "lean."
Need help with a car problem RIGHT NOW?
Click Here
to chat online with a verified mechanic who will answer your questions.
If the engine is running extremely lean, it can start to misfire or run inefficiently. Let's take a more in-depth look at the P2096 code, what it indicates, potential symptoms, and possible solutions.
What Does Code P2096 Mean?
OBD-II Trouble Code P2096 Description
Post Catalyst Fuel Trim System Too Lean (Bank 1)
As previously mentioned, a P2096 code indicates that you're experiencing an issue with your air-to-fuel ratio. The P2096 code is specifically triggered by a problem with "Oxygen Sensor 2." This is the oxygen sensor that sits downstream from the catalytic converter.
When this sensor indicates that the air-to-fuel ratio in your car is too high, it will return a P2096 code. While your vehicle normally adjusts the air-to-fuel ratio automatically as you drive, this might not always be possible.
In most cases, a P2096 code is the result of too much air in the system or a lack of fuel being released. Either way, this means the air-to-fuel ratio will be too high.
Symptoms of Code P2096
Although it's not always apparent that a P2096 code is happening, it's relatively common to notice other symptoms if a P2096 code is triggered. Below, let's look at some of the signs that you might notice along with a P2096 code:
Your car is losing its fuel efficiency.
Your vehicle is idling rough.
You notice that your car engine light is on.
You can hear knocking coming from the engine.
You notice your engine is misfiring.
You can smell a rotting egg or sulfur smell coming from your vehicle's exhaust.
Your notice a glowing red catalytic converter.
Your engine isn't performing at its standard capacity.
You struggle to accelerate your car.
Related trouble codes: P0171, P0172, P0174, P0175
Causes of Code P2096
There are a variety of root triggers that can cause a P2096 code to appear. Unfortunately, this means that you might have to do a little more troubleshooting to identify the problem.
Below, let's explore some of the common causes of a P2096 code on your OBD2 scanner:
Is Code P2096 Serious?
A P2096 code is relatively serious. If you notice this code, you should plan to fix the problem. Still, you'll be able to drive your car in the near-term without worrying too much.
However, if you choose not to fix the issue for a prolonged period, then you might end up causing serious damage to your vehicle's engine.
Performing repairs on your engine is notoriously expensive. But fixing these types of issues before they create bigger problems is the best way to protect your wallet.
How to Fix
If you're going to fix a problem linked to a P2096 code, it's essential to diagnose the issue correctly. Below, let's explore how to diagnose a P2096 code and look at some potential solutions.
To Diagnose:
To diagnose the issue, you should connect your OBD2 scan tool to the OBD2 port in your car and begin running it.
Make sure to freeze-frame all the data when you run your additional OBD2 scanner tests.
Potential Solutions:
If you're still showing a P2096 code, you should look at your exhaust system and inspect for cracks, rust, or worn components. You should also check your oxygen sensor for damage. If it's currently loose, make sure to tighten it before you run further tests.
Additional Solutions Include:
Replace oxygen sensor
Replace fuel pump
Replace fuel filter
Replace fuel pressure regulator
Replace catalytic converter
Replace vacuum hoses (you can also attempt to repair your vacuum hoses)
As always, it's crucial to clear your OBD2 scanner before you run any tests. This will give you the best chance to identify the true source of any auto issue.
Once you fix the issue, it's vital to prevent it from happening again in the future. Start by regularly checking that your vehicle's wires or hoses aren't touching parts of your engine. By employing proper car maintenance, you can avoid additional P2096 code issues.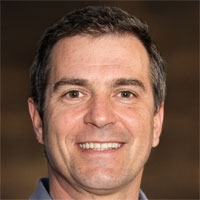 Latest posts by Mark Stevens
(see all)