The Spoon Engine (Real or Just a Myth?)
Every 'Fast and Furious' fan remembers this pivotal moment where we find out Hector is packing some serious heat under the hoods of his Honda Civics to DECIMATE the competition at Race Wars.
For serious JDM (Japanese Domestic Market) fans residing in North America, the Spoon engine is something of a legend, but very real. It's like HKS exhaust parts, BEE*R engine management systems, and even the legendary R34 GT-R that still can't even be imported.
Spoon's engine is something most people can't even afford, but man if you had a chance to drive a car equipped with one in anger, who could say no?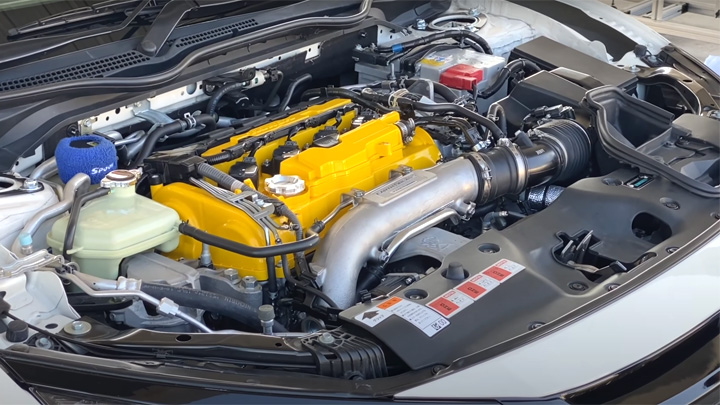 What is a Spoon Engine?
A Spoon Engine is a powerplant developed by the Japanese tuning company, "Spoon Inc.". This company was the brainchild of Tatsuru Ichishima, who wanted to build badass race cars out of his favorite platform, the third generation Honda Civic hatchback.
He took apart the 1.6 Liter ZC engine and tuned it to make over 230 horsepower, an increase of 100%. Then, he started racing these Civics in the Japanese Touring Car championship starting in 1988 when even Honda didn't have an entry.
Everything they learned when building race cars was transferrable to the then-new Honda NSX, which quickly started mopping the floor with the competition in races all around the world.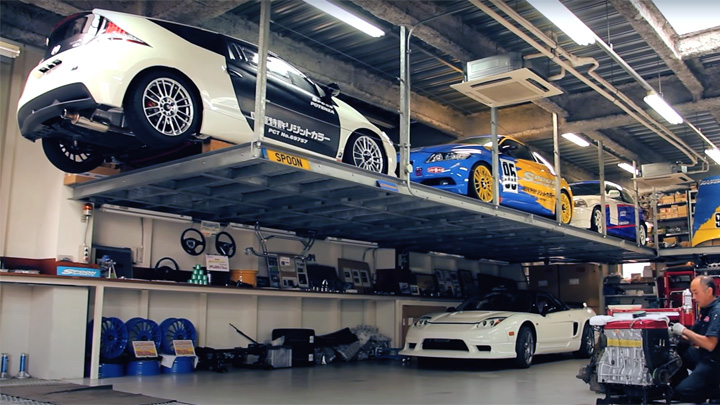 Upon the release of the 6th generation Honda Civic Type R, Honda Motor Co. was obviously taking notes on the Spoon game. They basically created a race car directly from the factory that you could buy on Friday, win races on Saturday, drive home on Sunday, then take your kids to school on Monday. So cool!
While we don't know exactly how Spoon felt about this introduction, true race car fans always appreciate when their work is noticed, and hell, Spoon had less work to do in the way of chassis dynamics with a better starting point in the new Type-R.
They still made it insane though. 11,000 RPM rev limit and a dry weight of 1984 pounds. That's more than enough to get busy on some pesky Dodge Challenger!
This Civic was followed by many notable variants like the Honda S2000, and more generations of the Honda Civic. Basically, if you wanted to drive the best Honda in the world, you were pretty much going to find yourself behind the wheel of a Spoon.
The Unique Serial Number

Oh, you thought that was all? Nope. To add a dash of exclusivity to the Spoon engine, the engine will come with a unique serial number. Imagine the ooh's and aah's of your friends as you get to brag about it. This serial number not only makes your Spoon Engine stand out in a crowd, but it also serves a practical purpose.
You see, that unique serial number is like a golden ticket to authenticity. Fakes and imitations might try to take over the world of Spoon engines, but that serial number is your guarantee that you've got the real deal.
What Cars Have Spoon Engines Available?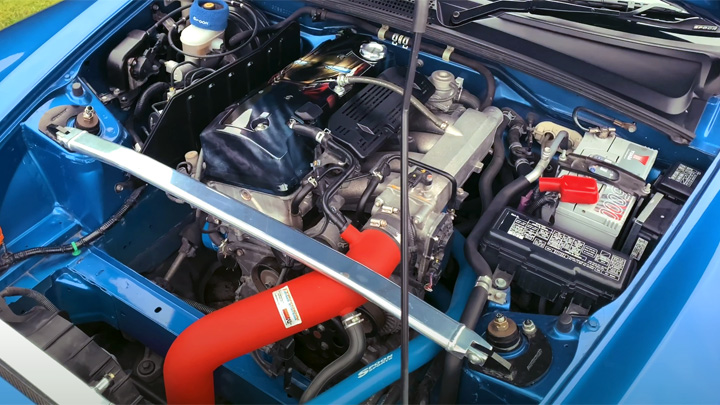 Basically any Honda product will accept a Spoon engine, what that costs is another deal altogether. You can throw one of these bad boys in a Civic, Accord, s2000, even an NSX (First gen only) if you are feeling froggy!
Also, beware of knockoffs in this world of high-end JDM engines as there are plenty of people willing to forge one of these motors for a quick dollar. There will be a plate on your engine that says "Spoon" on it if it is a true legendary motor!
What Car Is a Good Candidate for a Spoon Engine?
Any of Honda's original product offerings are great candidates for a spoon engine. The NSX would be my vote as it is mid-engined, but still can be daily driven to the grocery store.
Also, the mid-engined nature goes with the mantra of Spoon: "Refine and balance" as that orientation is inherently balanced. The fact that Honda didn't throw 900 horsepower into the mix just makes the brand more endearing in my eyes.
If you don't have Honda/Acura NSX money lying around, then any of the Honda Civic varieties would be good options as well.
How Much Does a Spoon Engine Cost?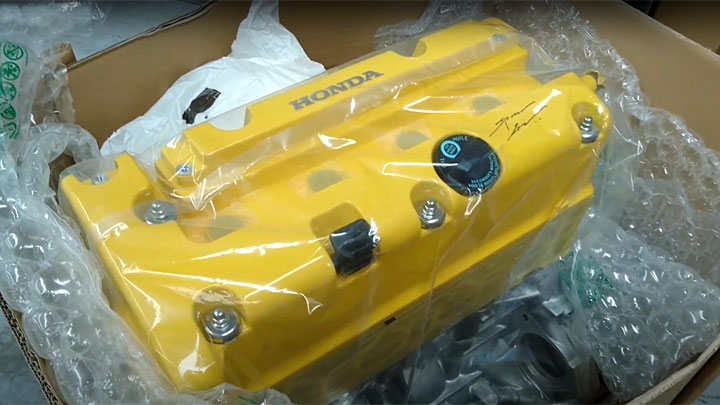 According to the Nengun Performance Site, a race-spec Spoon K20A motor costs around $11,000 plus shipping and handling.
That's a pretty penny for a motor, but kind of a bargain if you consider:
The kind of performance you're getting for your money
You could sell your car for a lot more money if it has a genuine, well-taken-care-of Spoon motor in it
A totaled Civic might cost you $1000, and then you throw an engine, suspension, cage, wheels, tires, and brakes in it and you have a one of a kind, Porsche-beating $20k supercar! (just ignore those who'll call it a ricer car)
What else are you going to spend your money on anyway?
Spoon vs Mugen
While you know about Spoon now, Mugen was a rival coming up at around the same time as Spoon in the Japanese motor-building race. Founded by the son of Honda's founder, Mugen developed high-end race parts for Honda cars and motorcycles and started winning races just like Spoon.
Want to learn more about MUGEN? Let us know in the comments below.
What is Hector Running?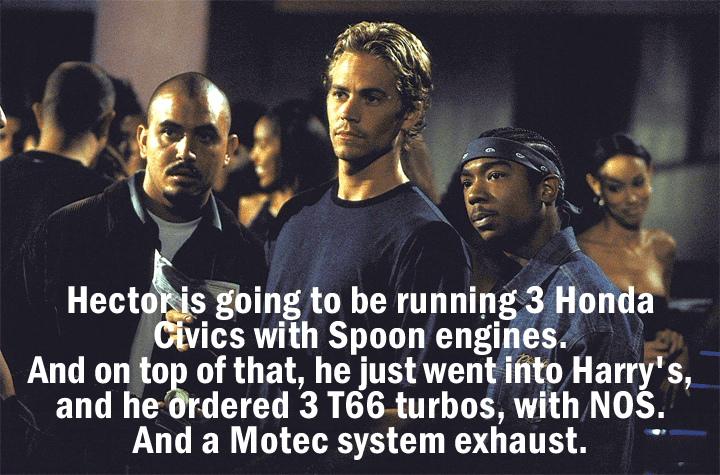 "Hector is going to be running 3 Honda Civics with Spoon engines. And on top of that, he just went into Harry's, and he ordered 3 T66 turbos, with NOS. And a Motec system exhaust."
Now you know, 3 Spoon engines, turbocharged, nitrous oxide, and a straight pipe exhaust would have you spinning the tires all the way through 4th gear down the main straight at Tsukuba! Or would be on the "Spoon Curve" on the Suzuka Circuit?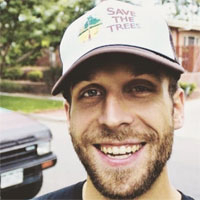 Latest posts by Al Seizovic
(see all)