The internal combustion engine contains many small metal components which move in harmony with one another. That is why when one of these components wears out or fails, it causes all the other components to be thrown off course.
What's worse is that the engine will suffer a lot of damage once this happens. You could be driving along one day and have your car engine just seize up out of the blue.
This will indicate that one or more of your internal components are locking up and not moving. Because of this, the crankshaft cannot move the bearings.
Need help with a car problem RIGHT NOW?
Click Here
to chat online with a verified mechanic who will answer your questions.
What Causes a Seized Engine?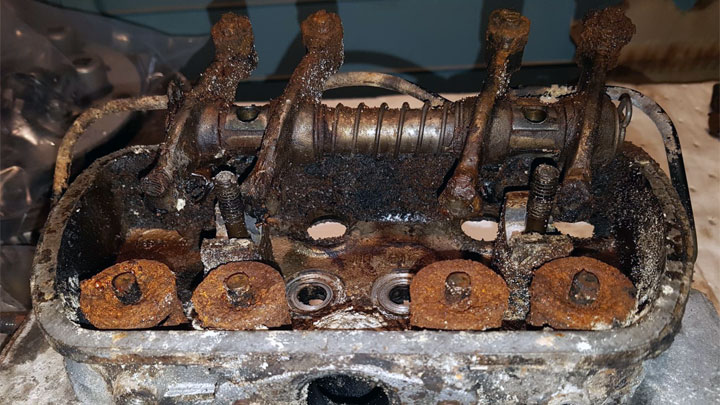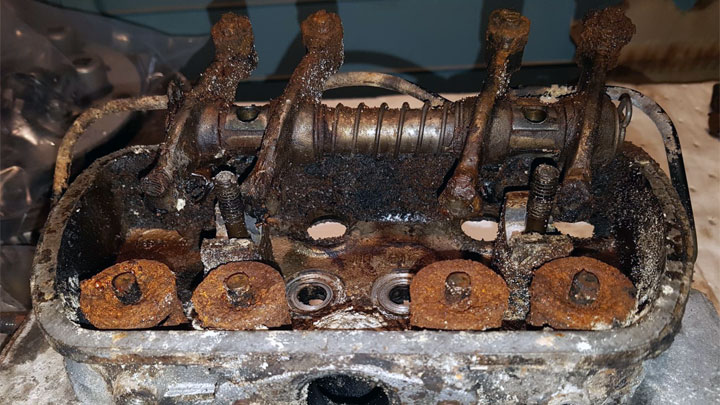 So, why does the engine seize up like this? Well, it usually comes down to an engine component that has broken off or come loose and is lodged against another component, sometimes penetrating the engine block.
Other causes may include overheated components which have actually welded together, rusted internal components, lack of engine oil, or water in the engine. The most common components include the piston rings, pistons, and rod bearings.
It is hard to repair these problems after they've occurred. You may end up having to replace your entire engine. That, of course, will mean spending thousands of dollars that you probably don't even have available.
Engine Locked Up Symptoms
Fortunately, a seizing engine will not mean it is already destroyed. There are some symptoms that you should recognize as early warning signs.
If you can spot them early on, you may have time to take your vehicle to a repair shop and have them fix the problem before it causes worse problems for the engine.
Below are the top 3 symptoms of a car engine seizing up.
#1 – Oil Light On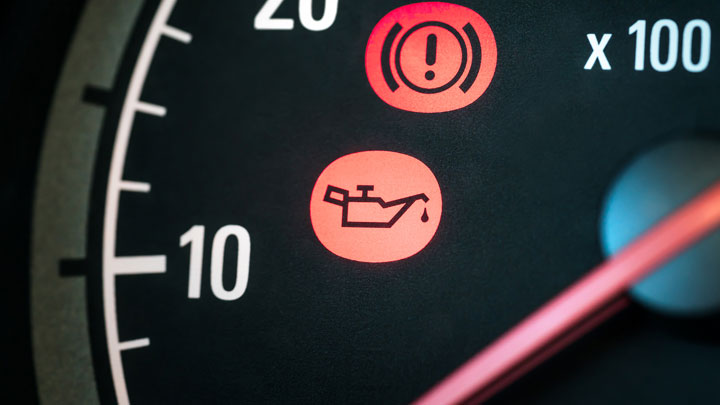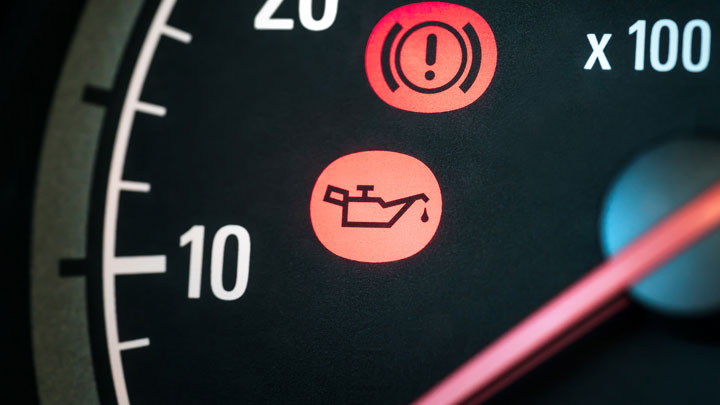 If your engine components are locking up, it will hinder the circulation of oil. Your engine control unit will immediately detect something is wrong with the oil flow once this happens.
In response, the unit will activate engine oil warning light on the dashboard. Some vehicles share this warning light with the "Check Engine" light, so you may have either or both lights come on.
#2 – Poor Acceleration (or None At All)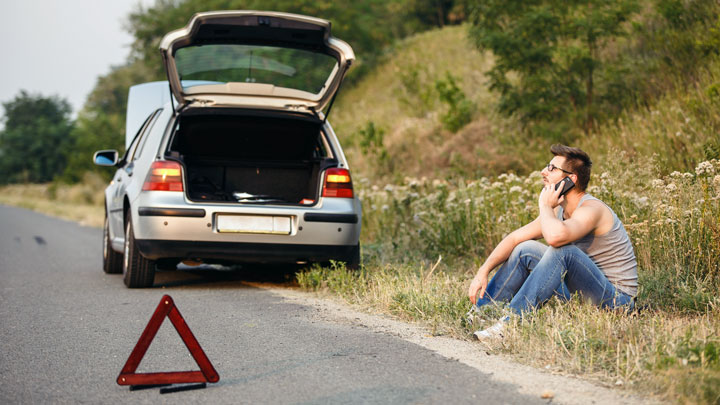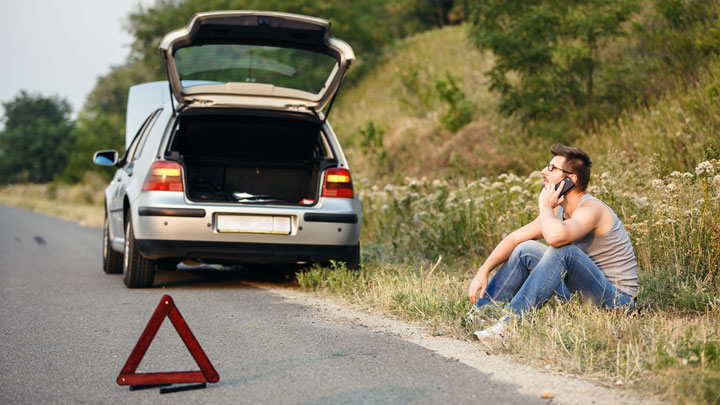 You cannot have a seizing engine and still be able to drive your vehicle normally. When your engine begins to seize, you can expect its performance to diminish, often greatly.
This means that each time you step on the gas pedal to accelerate your vehicle, you are probably not going to go as fast as you normally would. In fact, you may not be able to pick up speed at all.
It will eventually get to the point where your engine is locked up to the point where your car will just stop for good.
#3 – Knocking Sounds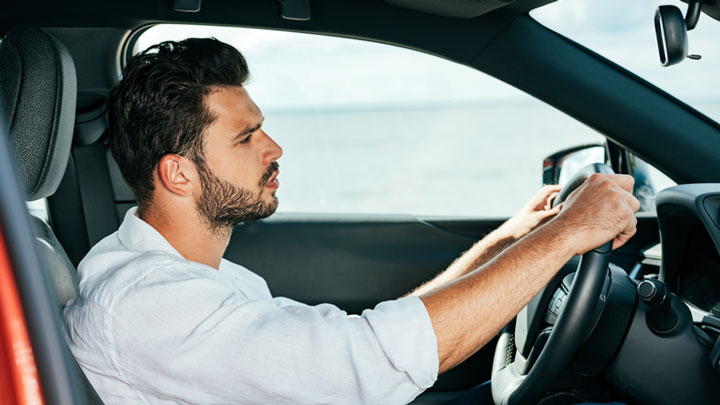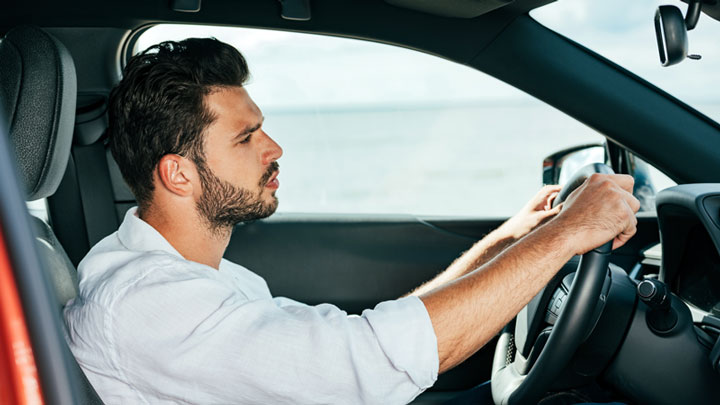 During a seizing engine situation, the piston rod knocks against the crankshaft. This will happen repeatedly, causing knocking sounds to be heard. The sounds will continue to become louder and worse unless you address the problem fast.
Can You Fix a Seized Engine?
Once an engine is deemed "seized" by a mechanic, there unfortunately aren't many options available for the vehicle owner. In the majority of cases, engine replacement will be recommended or necessary simply due to the fact that the internal damage will likely be severe.
While it may be possible to repair damaged components and have the engine block repaired at a machine shop, the cost of rebuilding the engine is typically more than simply replacing it altogether. The exception are would be certain "high-performance" or rare engines (which will be expensive no matter which route you take).
However, there may be instances where the cause of engine lock up is simply due to the vehicle sitting too long and exposed to the elements. In these cases, you may be able to salvage the engine. This is why dealing with a trustworthy mechanic is so important.
Seized Engine vs Bad Starter
This is an important one. Because a bad starter that's seized up and its solenoid is stuck can share some of the same symptoms as a seized up engine, it's important to get the diagnose correct.
The mechanic will usually attempt to manually rotate the crankshaft to make sure your starter is not the culprit. If the crankshaft can be rotated, the problem is likely the starter. If not, the starter is then removed and manually rotating the crankshaft is checked again.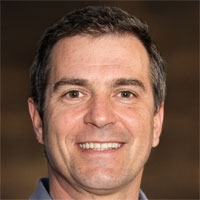 Latest posts by Mark Stevens
(see all)