Last Updated on September 29, 2022
Internal combustion engines are powered by tiny little explosions. These explosions produce a lot of heat, which can damage the engine if left unmanaged.
Fortunately, the cooling system in each vehicle prevents this from happening by using a water pump to allow coolant (also known as antifreeze) to circulate throughout the components of the engine.
Need help with a car problem RIGHT NOW?
Click Here
to chat online with a verified mechanic who will answer your questions.
Below, we'll go over five common bad water pump symptoms that can present themselves along with the average cost to replace a water pump if needed.
How a Water Pump Works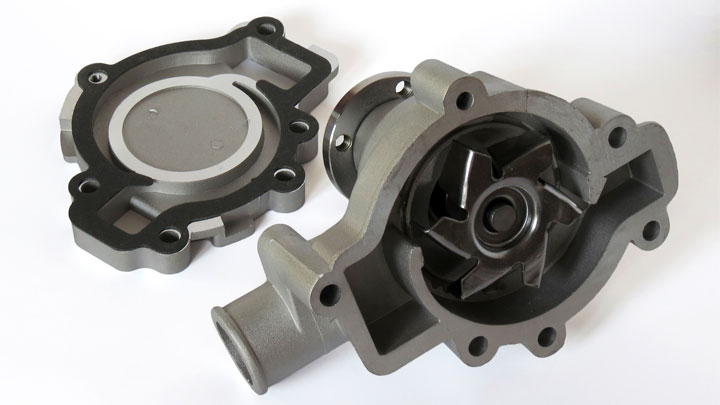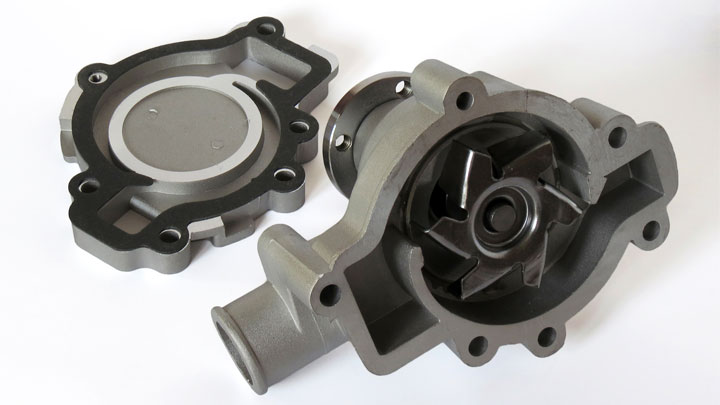 When the engine of the vehicle is running, coolant from the radiator is brought into the center of the water pump. The crankshaft drives the water pump's impeller which circulates coolant through the engine, much like a heart pumps blood.
This fluid is propelled by the pump blades, or vanes, into the cylinder head and engine block. It then flows into the radiator and back into the water pump, completing the cycle thousands of times a minute. When this process is doesn't function as it's supposed to, overheating will occur.
Symptoms of a Bad Water Pump
An overheated engine can quickly lead to engine failure, a very costly consequence. Understanding how water pumps work to cool your vehicle is important, though it's even more critical to know the signs of a failing or broken water pump in order to promptly address the issue. Below are the 5 most common symptoms.
#1 – Elevated Coolant Temperature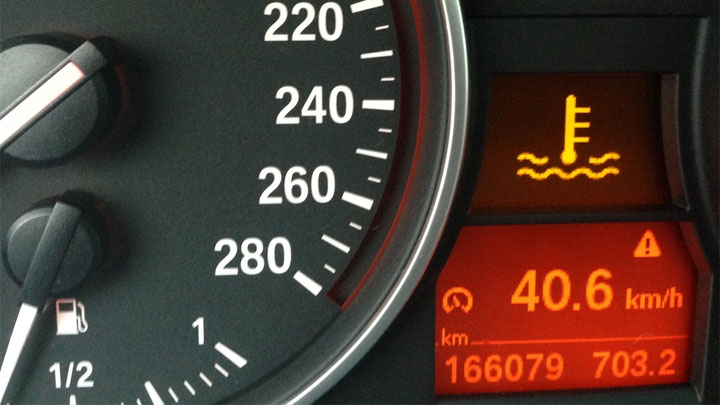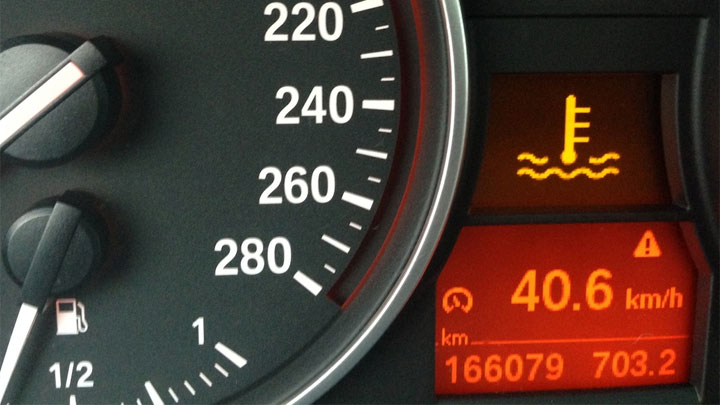 The most obvious symptom of a faulty water pump is an overheated engine. This is usually indicated by an engine temperature warning light (or an icon with wavy lines in it) or elevated engine temperature reading on the dashboard.
A functional water pump cools down the engine by circulating coolant, so a bad water pump will allow engine heat to build up to unsafe levels.
Note that the temperature gauge in some vehicles won't move off center until engine temperatures have already reached dangerous levels, so be cautious if you notice the needle rise past its normal operating temperature position.
#2 – Radiator Steam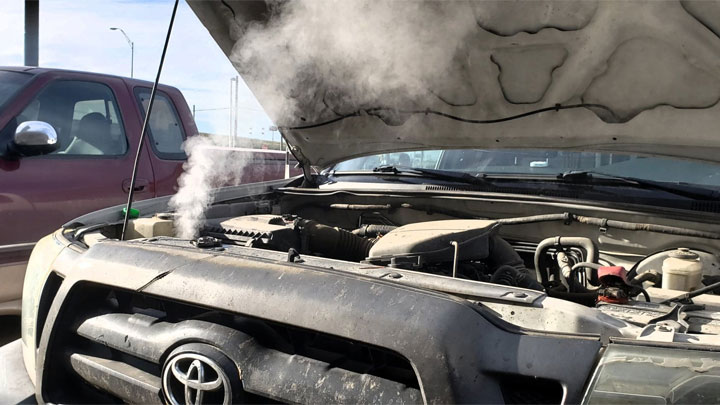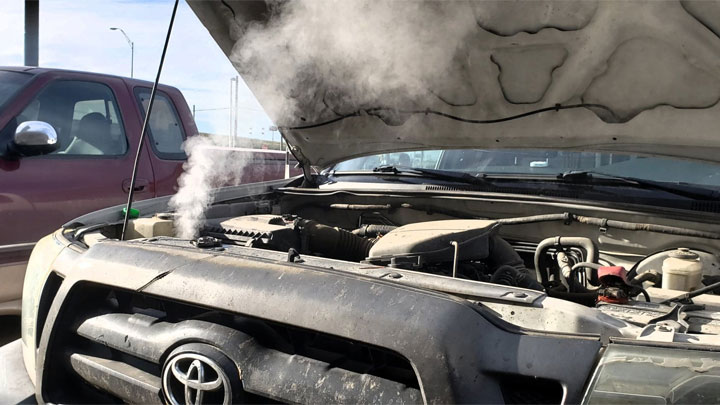 Steam billowing from the front of the vehicle while it's moving or stopped can also indicate overheating. When the water pump is not working properly, coolant cannot circulate through the radiator to cool down so evaporation will occur.
If you see steam coming from the front of the vehicle, pull over to the side of the road immediately. Driving with an overheated engine for long can cause irreversible damage.
The cause of an overheated engine may be something different such as a bad radiator or faulty thermostat, but the result is the same. Unless it's a small leak and you have the ability to add more coolant, have the car towed to the nearest mechanic for repairs.
#3 – Unusual Sounds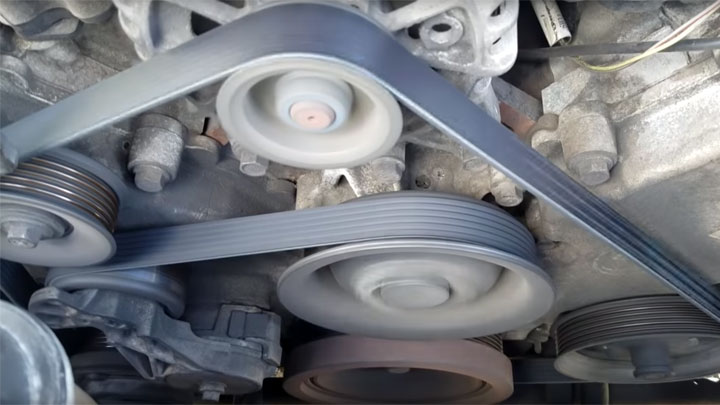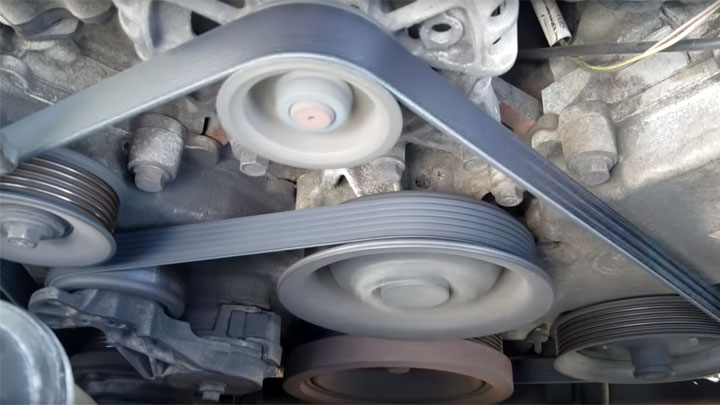 An engine with a whining, buzzing, or squealing noise could have a loose accessory belt, caused by a loose pulley or worn out bearings. If the offending bearings are in the water pump, it will need to be replaced entirely.
One of the most common causes of premature water pump failure is an accessory belt that is too tight. If you decide to replace the water pump yourself, it is highly recommended that you purchase a belt tension gauge to ensure the tension is correctly set to spec.
A whining that increases in volume as the car accelerates should be inspected by a mechanic right away.
#4 – Fluid Leak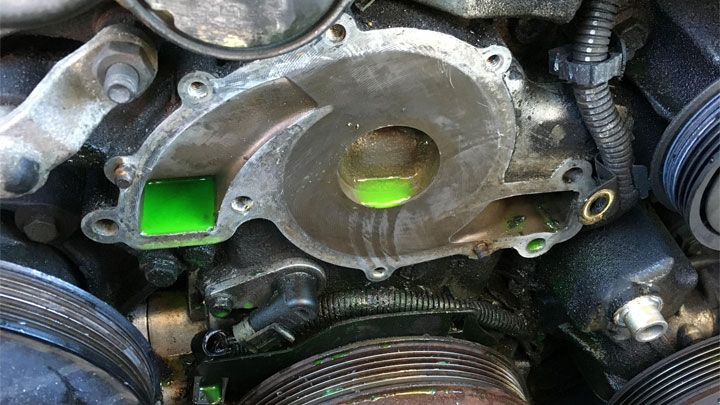 A bright green or orange fluid pooled beneath the front of your car after it's been parked for a few hours may be coolant. This can happen when gaskets and seals in the water pump wear out and crack or break.
Even if a puddle of fluid is not observed, it's worth taking a peek at the water pump itself (particularly if you notice any other symptoms) to see if it seems to have more debris on it than the other parts in the engine bay.
A slow trickle of coolant can dry up on the outside of the water pump and solidify, or can even cause rust or corrosion (indicated by "pitting" in the metal).
See Also: Causes of Transmission Fluid Leaks
Some leaks only occur while the pump is turning (i.e. when the car is running), and others can occur when the car is off. The latter are not caused by a bad water pump, but by another issue such as a faulty radiator.
A leak from the weep hole of the water pump can indicate a faulty seal, as the weep hole prevents contamination of oil in the bearings with coolant and vice versa. This drippage stops when the vehicle engine shuts off.
#5 – Inconsistent Temperature Gauge Readings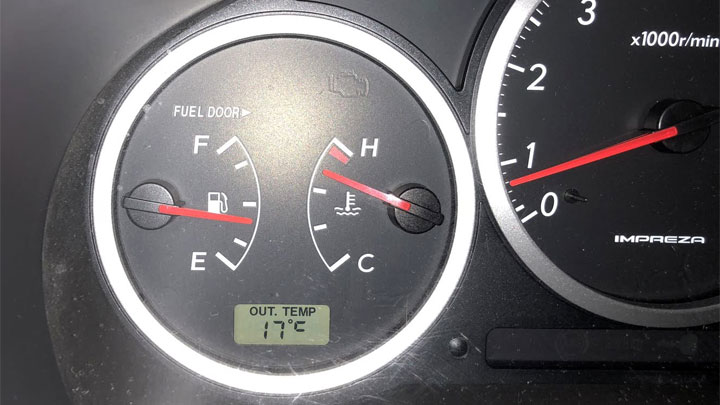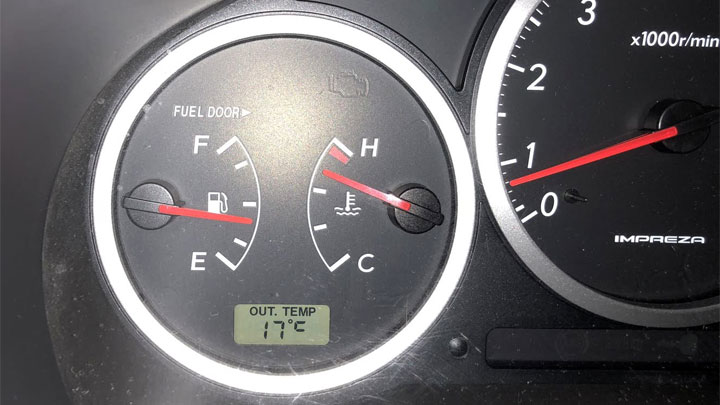 A fully functional cooling system will keep the temperature gauge within normal limits at all times. However, a faulty water pump can cause the temperature gauge needle to oscillate from normal to hot and vice versa.
A bad radiator can also cause this to occur, but both issues should be repaired before the vehicle is driven again.
An air bubble is another possible cause of fluctuations in coolant temperature. Air around the temperature sensor may cause erroneous readings.
Water Pump Replacement Cost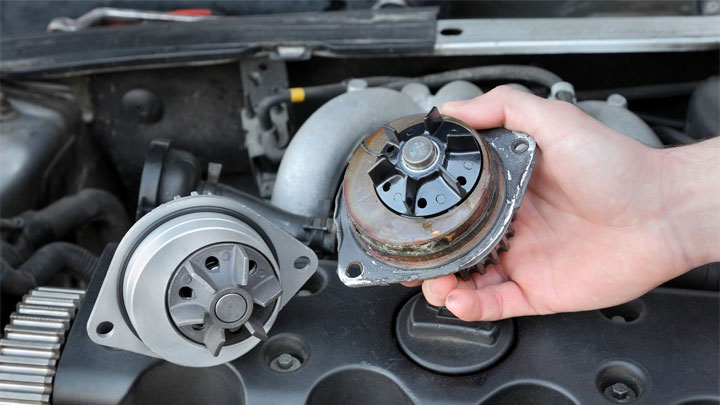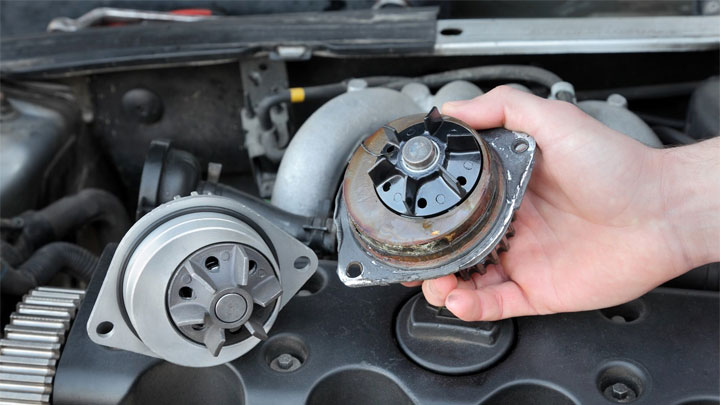 Cost for replacement of the water pump vary greatly depending on the size, make, and age of the car, though you can expect to pay anywhere from $310 to $730 total. Expect to pay more at a dealership or with certain types of vehicles.
Parts alone (water pump and additional parts) will run about $70 to $400. For labor, expect to pay about $240 to $330 (using a typical $80-$110/hr. rate). On average, water pump replacement is a 3 hour job.
You may pay less if you buy the pump yourself and give it to the mechanic to install, though use caution and make sure to buy the parts from a reputable source. Make and model of vehicle can have a significant effect on total cost. Fees and taxes may increase these figures depending on your location.
Though water pump replacement can be expensive, engine replacement is much worse. The vehicle should not be driven until needed repairs are done.
If you're not sure when your water pump was last replaced, doing it soon is cheap insurance for your engine. Most people like to tackle the water pump with the timing belt while they're in there.
Replacement Process
Water pump replacement should be done by a professional unless you have mechanical experience, as it can be a difficult task.
First, the existing coolant is drained from the vehicle and parts that obstruct access, such as the timing chain or belt, are removed. The water pump and related parts such as hoses are inspected and replaced if needed.
The thermostat and radiator cap should also be replaced at this time, along with any gaskets or seals. The radiator itself may be replaced if it leaks or shows signs of age.
Finally new coolant is added and the system is tested for leaks. A test drive will confirm proper functioning of the new water pump.
As the mechanics remove parts that obstruct access to the water pump, they may come across other items that should be replaced, such as the timing belt or chain. It's always wise to obtain an estimate before agreeing to any additional repairs.
Warning!
It's important to remember that coolant reaches scalding temperatures and is under a lot of pressure while the vehicle is running and for a few hours after it's shut off. Never remove the radiator cap or touch any part of the cooling system until the engine has cooled completely.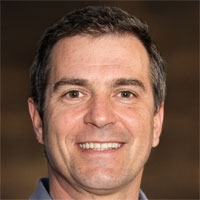 Latest posts by Mark Stevens
(see all)