Last Updated on March 1, 2023
Rugged. That's the kind of person you are. The wind in your dusty hair, crawling up some sick mountain trails that haven't been driven in years. You like to be on your own, master of your fate, captain of your soul.
That is, of course, why you chose to buy a Jeep. You were told that this is the only vehicle that will get you to those remote, hard-to-reach places in this world, and that is exactly what you intend to do.
However, as you start hammering miles in your brand new 4×4, you can't help but notice that there isn't much in the way of luxury in the cabin, and the ride is pretty rough. The parts are pretty expensive and, as a matter of fact, you can hear the motor over the radio!
This begs to question…
See Also: 4-Wheel Drive vs All-Wheel Drive Differences
Why Are Jeeps So Expensive?
#1 – Supply and demand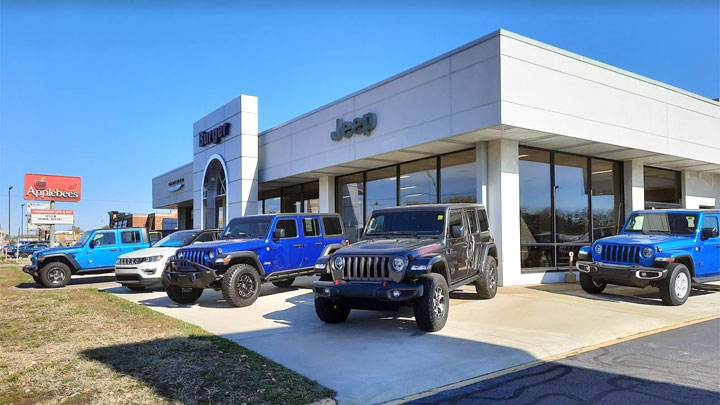 Jeep Wranglers are very popular, and Jeep knows it. Everybody loves the removable doors and the classic slotted grill at the front of the wrangler. People like to buy Jeeps because of the capability that they have off road, even if they have no plans to venture outside of the shopping mall.
Jeep as a company, also keeps production volume low to make sure demand stays high. That way they can charge $40,000 for a middle-spec trim and people will line up around the block to pay the exorbitant "Dealer Markup".
Basically, if you have something that everyone wants, why would you decrease the price? A well equipped Jeep Gladiator can be had for close to $70,000! That's quite a bit for a utilitarian farm truck!
See Also: 19 Best Sports Cars Under $50,000
#2 – History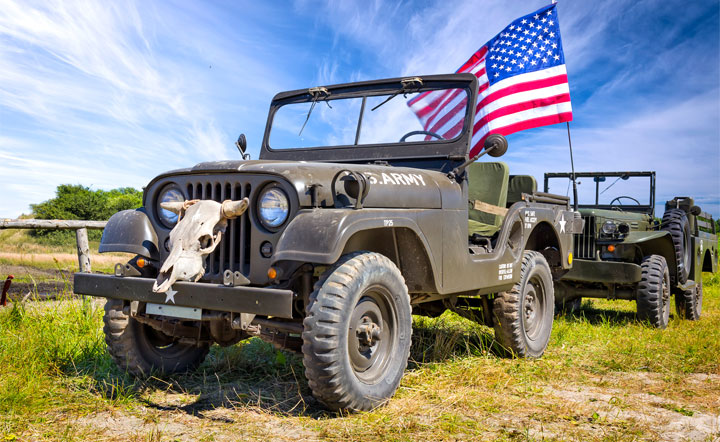 Part of the reason why Jeeps command such a high price nowadays is because of the long and successful history of this automobile.
Used as a utilitarian troop transporter in World War 2, the Jeep was meant to go through any terrain, carry 50 caliber machine guns, and tow anti-tank weapons to the front line. It was meant to be light enough so, if it did finally get stuck, one or two guys could lift it up and get it going down the trail.
The original "Willys" Jeep, as it was then called, was also meant to be easy to work on, which meant all of the parts were readily available and pretty simple in function. Funnily enough, many of the Jeeps were shipped to the army as disassembled crates of parts. The mechanics on the front line were meant to put together the whole vehicle in a day in order to get it to the front line!
What I also hear and see in Jeep circles is that there is a pretty loyal brotherhood to these vehicles. When you buy a Jeep, you get to wave at other Jeep owners and say "Hey! You have a Jeep like mine! Hey Friend, isn't that cool that we bought the same car?"
When you fill up at the gas station, people might walk up to you and ask you everything there is to know about your car. That's another reason why prices of Jeeps are rising each year, because you're not just buying a car, you're buying an entire experience.
It's safe to say that the storied and interesting past of the Jeep Wrangler, plus the brotherhood, has created more of a demand for the Jeep brand as a whole.
Related: Planning to Mod Your Jeep? (Consider a Slip Yoke Eliminator)
#3 – Competition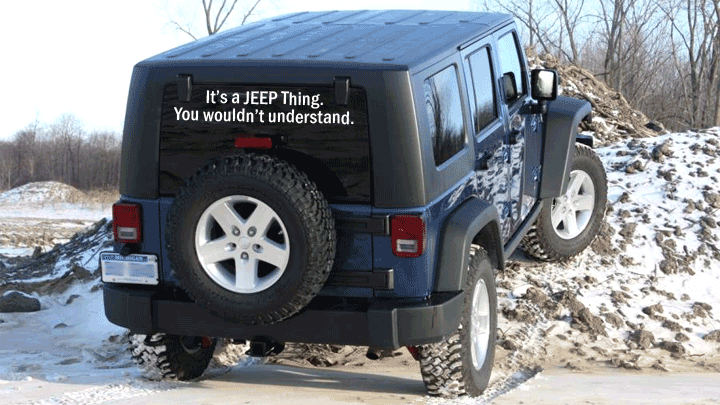 While we're talking about Jeep Wranglers, I'll also mention that they hold such a high price because they don't have much in the way of competition. For the price, you can't get a solid front axle, electronic sway bar disconnects, front and rear lockers, and all terrain tires in a vehicle from the factory.
So, for those who place a premium on off road performance, there really is only one option in the market: The Jeep Wrangler.
When you look at the other models in Jeep's lineup, all have the optional "Trailhawk" trim that offers huge improvements in off road capability which can go head to head with any of the other SUVs on offer in today's market.
How to Get a Good Deal on a Jeep
As with most other cars, the best deals you are going to find will be in the used market. Normally, you want to look for cars with under 100k miles, comprehensive service history, a clean title, and preferably "Certified Pre Owned".
This way, you avoid the huge depreciation in the first couple years of ownership and you still get a car with plenty of life left in it.
See Also: 10 Tips for Buying a Used Car
Are Jeeps Expensive to Maintain?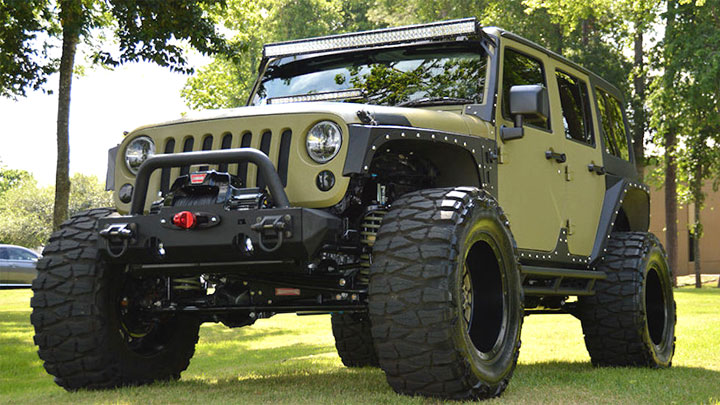 The average maintenance cost on a Jeep Wrangler is $694, which is just $100 more than other SUVs in the segment. While the average cost is more, the likelihood of you needing to go to a mechanic is pretty low on average.
That being said, the repairs on Jeep Wranglers are more severe on average as there is more to go wrong than on a standard, front wheel drive hatchback for example.
Now, if you are planning to take your jeep to MOAB for the Easter Jeep Safari (I know I am!) and you want to tackle Pritchett Canyon, you may break a tie rod, your axles, your diff, maybe your transfer case, and your transmission.
Not to mention if you need someone to tow you out of a tough spot, you'll be spending $2000 at least just to get you to the nearest gas station. So, you'll need to spend a lot more than $694 a year if you're going to keep that hobby going.
Furthermore, if you're going to have a Jeep, you better be sure it's not going to be stock for long! You need to get the big 35" tires, gold rims, King Shocks, and make sure you don't forget the swiveling light bars!
Otherwise, why did you even buy a Jeep, right? It's a situation where you do have to pay to play with the big 4X4 bois.
See Also: What is Death Wobble in a Jeep?
Jeep Insurance Costs
With Progressive insurance, you'll be spending something like $950 a year on average to insure a Jeep Wrangler. However, as with all insurance premiums, this can be changed by your age, past driving history, and what kind of car you drive.
I will also add that almost every insurance company will not cover accidents/damage caused while tackling sketchy tracks in the mountains. So, make sure you don't try to submit a claim for a bent rock slider or a torn sidewall as you might get a few raised eyebrows from your local insurance agent.
All in all, Jeeps are pretty expensive to buy, and might cost you a little bit more each year to keep it running smoothly. However, when you compare its capabilities off road to any of the other options in that class, there is no question which the better bargain is.
Simply put, if you actually go off road and like to explore for much of the time you step in your vehicle, get a Jeep.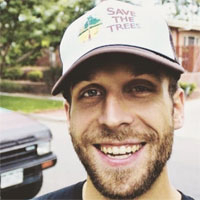 Latest posts by Al Seizovic
(see all)