Founded in 2016, CarTreatments.com is a DIY automotive repair and diagnostics website run by a team of current and former mechanics, engineers, and car enthusiasts. Our mission is to help car owners troubleshoot and fix their vehicle-related problems with ease. Our team has years of experience in the automotive industry, and we're passionate about sharing our knowledge with others.
This site exists to provide you the info you need to either fix the problem yourself or arm you with knowledge so you can save money, avoid scams, and confidently articulate the symptoms you are experiencing, no matter where you take your vehicle for professional repairs.

CarTreatments.com began as a hobby site but has expanded to so much more. Be sure to check out some of our articles on troubleshooting, car maintenance, and diagnostic trouble codes as well as our "Ask a Mechanic" page to get live help from a professional mechanic.
While we encourage all our readers to leave comments and questions on any article with the goal of helping solve their issue, we unfortunately can't answer every question simply due to time constraints. Fortunately, many readers have a good amount of car knowledge themselves and on many occasions have replied to the original commenter.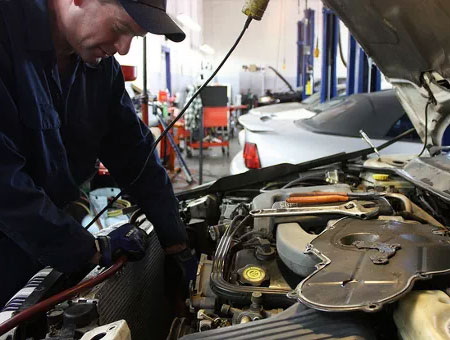 ---
Meet Our Team
Mark is a veteran auto technician who has honed his skills with over 19 years of service working at various independent shops. While Fords and Mazdas are his specialty, he enjoys working on practically any vehicle (except a Nissan 300ZX).
He's known for his attention to detail and problem-solving skills and enjoys coming up with out-of-the box solutions when the situation requires it.
Becoming an automobile technician just made sense after spending his childhood taking apart lawn mowers and other small engines just to see how they worked. Initially drawn to the repair aspect of the job, Mark has grown to embrace the challenge of diagnostic work.
When he's not troubleshooting customers' cars, you'll most likely find him working on his current project ('96 Bronco) or cooking Italian food for his family.
---
Richard McCuistian is an automotive expert with nearly 50 years of experience in the field working as a professional technician, college-level instructor, and freelance automotive writer for various media including Motor Age, ACtion magazine, Power Stroke Registry, and CarParts.com.
He is ASE Certified for over 30 years in 10 categories (including L1 Advanced Engine Performance and Light Vehicle Diesel) and runs a popular instructional automotive YouTube channel with over 18,000 subscribers and 7 million total views.
Richard has attended hundreds of hours of automotive training from OEMs including GM, Volkswagen, Mazda, Renault, Jeep, and Chrysler, as well as hundreds of hours of additional training at events like KC Vision and MACS. He's even written/edited training material for various companies in the U.S., Canada, Netherlands, Philippines, and Bulgaria.
---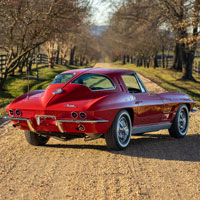 Josh has worked as a full-time mechanic for over 12 years, with 6 ASE (Automotive Service Excellence) certifications under his belt.
He began his career as an automotive technician at local Toyota dealership and has since transitioned to specializing in diesel trucks and equipment.
His articles are research-heavy with extra attention given to how to properly troubleshoot automotive problems that may be particularly helpful to home mechanics.
---
Al is a car fanatic and has been for the last 20+ years. He's a JDM car aficionado who dreams of one day building a Veilside RX7 FD with 2UZ motor swap.
He'll spend the weekends mobbing through the Colorado mountains in his well-used 2004 Toyota Sequoia in hopes of catching the best sunset.
He has a unique and entertaining writing style. Follow him on Instagram @avseiz.
---
Ron is a degreed mechanical engineer. He has been a car hobbyist for over 60 years. Notable cars in his garage have included Corvairs, Alfa Romeos, Corvettes and both rotary and turbo-charged Mazdas.
He brings that wealth of experience to this website to help you succeed in servicing and upgrading your favorite ride.
Ron excels at teaching others about how various automotive components work and creates some of the best "how to" articles on the site (example: How to Change Your Brake Pads).
---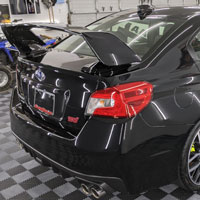 Sean is an avid car enthusiast who takes pride in maintaining his own personal fleet of vehicles. He strongly believes in the importance of responsible driving and wants to share his knowledge and experience with others.
He's undergone extensive professional driving instruction, is an active member of the SCCA, and places great emphasis on the art of driving.
When he's not tinkering with his cars, Sean can be found at various racing events such as the race track, autocross course, or hill climb event. He enjoys pushing his limits and testing his driving skills in a safe and controlled environment.
---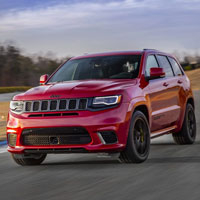 With degrees in both Automotive Technology and Journalism and Mass Communication, Adam brings a unique blend of expertise and passion to every article he writes.
Working as an automotive technician taught him to treat each car like it's his own car and he brings that to his writing where his thoroughness and attention-to-detail show.