How to Find a Car You Previously Owned (With or Without the VIN)
Looking to take a trip down memory lane by tracking down your old car? Whether you want to repurchase your first vehicle or just reminisce about the one that got away, finding a previously owned car is possible with the right techniques.
We'll show you how to find a car you previously owned by using the VIN, as well as how to search when you don't have it.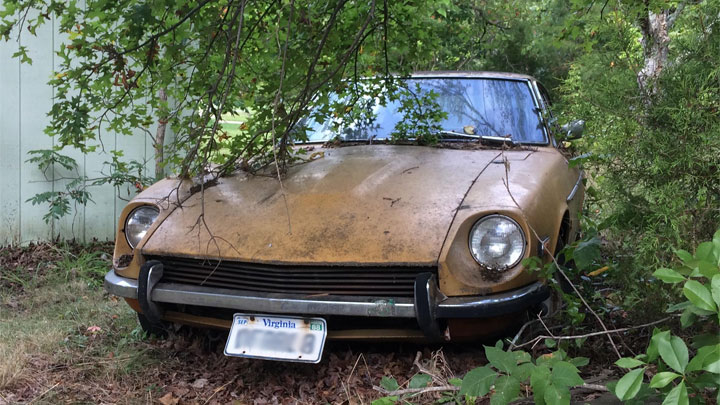 Gathering Essential Information
When trying to find a car you previously owned, it's important to gather some crucial information that will make your search easier. While you may not have all of this info, every bit helps when trying to track down an old car.
Mileage and Service Records
Start by collecting as much information as you can about your old car's mileage and service records. This will help you narrow down the list of potential matches when you're searching for your car.
Keeping track of your vehicle's service history not only helps in tracking down your previous car but also adds value to the car if you decide to sell it in the future.
Mileage – Jot down the approximate mileage of your car when you last owned it.
Service Records – Collect any documentation related to the car's maintenance, repairs, and other services. Look for old receipts and invoices such as oil changes, tire replacements and rotations, and other scheduled maintenance.
The Importance of VIN
The Vehicle Identification Number (VIN) is a unique identifier assigned to each car. It plays a major role in tracing a car you previously owned. A VIN can reveal valuable information about the vehicle, such as its make, model, year of manufacture, and more.
To locate your car's VIN, you can check old paperwork, such as registration, DEQ inspections, insurance forms, or even visit the repair shop or dealership where you at some point had the vehicle serviced.
Remember to keep your VIN safe and handy, as it will make unlocking essential details about your car much easier. Locating a particular car without a VIN isn't impossible, but just much harder.
The Role of License Plates
License plate numbers are another piece of information that can help you trace your old car. Your car's license plate number might have changed since you last owned it, but it's still worth noting down the old license plate number, as it could help in your search.
To use your old license plate number to track down your car, you can search for your old license plate number on public records, online databases, or an internet search engine like Google. If using a search engine, surround your license plate number with quotes (ie: "ABC 123").
Locating a Vehicle (
With

the VIN)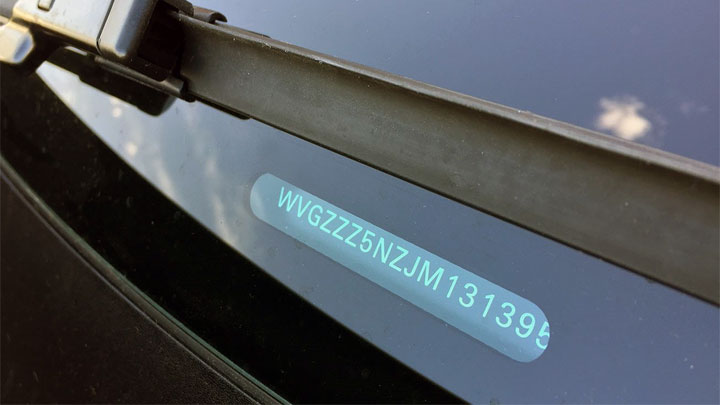 Like social security numbers, each vehicle has a unique VIN that allows you to access all sorts of information about it. You also need the VIN to register a vehicle in any state and get car insurance.
To use the VIN to find your old car, perform a vehicle history check using an online VIN decoder. These tools are mainly used for when you're buying a used car but are great in locating previous cars as well. While there are some free ones, they will only tell you basic information such as make, model, and vehicle options.
To get more detailed information including: mileage, accidents, service records, owners, and general location of the vehicle, you'll need to pay for a report using a service like CarVertical or CarFax. You can use this information to help figure out where the vehicle currently is.
CarFax is the older and more well-known service but CarVertical is a newer kid on the block and often provides more detailed information and at a much lower cost ($19.99 vs $39.99) for a single report. For outside the US, CarVertical is usually the best option.
While the vehicle history report won't state the specific location of your vehicle, it will narrow down your search to its current city and state. Since the report will contain the name of the current owner, you can trace and contact them on social media to discuss seeing the car.
In addition to using a premium VIN decoder site, you can use various search engines to find your old vehicle. Enter the VIN (with parenthesis around it) into every search engine you know (Google, Bing, Yahoo, Duck Duck Go, and others) and click the search button.
You may get a search result that brings you a step closer to finding your old vehicle. Even if you don't get useful results on your first try, keep trying periodically until you do.
Can't the DMV Website Tell Me Who Owns My Car and Where It Is?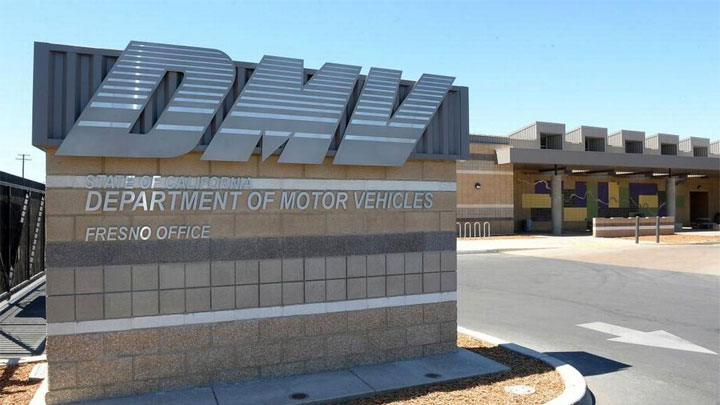 The DMV (Department of Motor Vehicles) database does have that information, but you can't legally access it without proper authorization due to the federal Driver's Privacy Protection Act (DPPA) of 1994. While this restriction might seem inconvenient, it protects you and everyone else from unwanted persons accessing sensitive information.
But if you REALLY want to get around this, you can hire a licensed private investigator which may be exempt from the DPPA. The investigator will usually be able to obtain this information from the DMV when requested under certain well-defined purposes. See The Lost Car Registry for more info.
What if I Can't Remember the Vin?
If you don't remember your old vehicle's VIN, there are ways to find it, such as:
#1 – Old Documents
When you owned the vehicle, you handled several documents that had the VIN on it, like registration papers, loan documents, insurance cards, and others. You might still have one of these documents at home, work, or even with your mechanic.
If you were ever in an accident with the vehicle, you'll likely have a police report that contains the VIN. Once you find a document that contains your old VIN, you're one step closer to locating your car or truck.
#2 – Old License Plate Number
With the license plate number of your old vehicle, you can get its VIN from your state DMV. The DMV will use the plate number to find the vehicle in their database and provide you with the VIN upon your request.
#3 – Driver's License Number
The DMV keeps record of every vehicle you've registered under your license number, even if you've moved out of state and have a new driver's license. They'll be able to provide you the VIN number by showing your license.
#4 – Contact Your Auto Insurer
The auto insurer for your old car can give you its VIN. Before you can get the information, you'll need to provide identification and some personal details. After proving your identity, the company should provide you with the VIN.
#5 – Bill of Sale
Whenever you sell a vehicle, a simple bill of sale document is created and signed by both parties. In it, the vehicle VIN is almost always noted. Check your files at home for a copy of this document.
If you can't find the VIN anywhere, then you can try option two.
Locating a Vehicle (
Without

the VIN)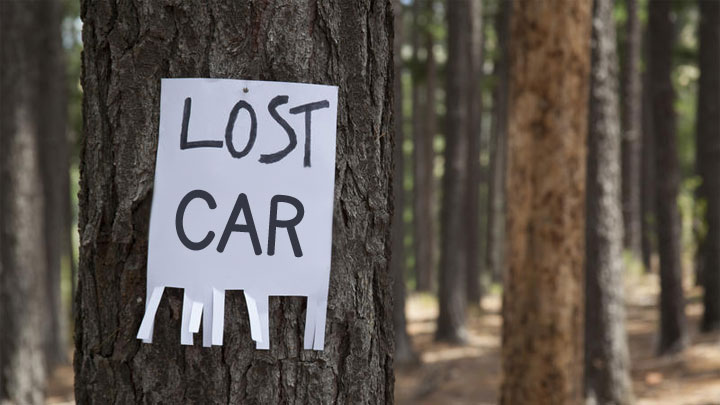 Without your old vehicle's vehicle identification number, you can't run any database checks. In this case, you have to find the car or ask the person you sold it to or someone who knows the current owner to reveal the vehicle's location.
How Can You Find a Car You Previously Owned Without a Vin?
#1 – Post Advertisements
You can post ads online and offline to get the attention of the vehicle's current owner or someone else who's seen the car. The ad must contain as many details as possible, such as the vehicle make, model, year, color, engine type, and other distinctive features.
To get results quickly, place the ad in the vehicle's last known location. Even if the vehicle has moved, someone in the area might contact you with useful information. It also helps if your ad states why you are looking for the vehicle. Otherwise, people might be wary about responding.
#2 – Contact the Buyer
If you have the details of the person who bought the car, you can contact them to ask if they still have it or have details about who bought it from them. If you have a name, you can run an online search for a social media account or phone number to contact the person.
#3 – Use Online Forums
On platforms like The Lost Car Registry, you can post details and photos of your long lost vehicle. Members who have information about your old vehicle will share it.
In addition, many makes and models of cars have their own unofficial online forums for enthusiasts. Sites like BimmerForums.com, AudiWorld.com, Honda-Tech.com, and CorvetteForum.com are a few popular ones.
#4 – Facebook Groups
Like online forums, there are many private Facebook groups for automotive enthusiasts of a particular car manufacturer or model. You'll usually have better results finding a less common car that's popular with enthusiasts like an E30 BMW M3. If you're looking for an old Toyota Corolla, your odds locating it through a group or forum will be pretty low.
Do you have a search method we didn't mention? Tell us about it in the comments.
Emotional Aspects of Reclaiming an Old Car
Let's talk about the emotional side of finding a car you've previously owned. It's not just about locating the old metal that used to sit on your driveway; it's about the personal connections and memories that the car holds.
When you think about your old car, you might remember family road trips, first dates, Friday night drag races, and other unforgettable moments shared in the vehicle.
Reclaiming that piece of your past can bring back a sense of nostalgia and sentimental value. However, you need to keep in mind that some aspects of your life have changed, and the car might not hold the same place in your heart as it once did.
Seller's remorse can also play a role in your emotional journey. It's not uncommon to feel regret after letting go of a car that meant a lot to you. But remember, there must have been a reason for selling it in the first place.
Make sure you think through your intentions for finding your old car and evaluate whether reclaiming it is worth the effort and expense.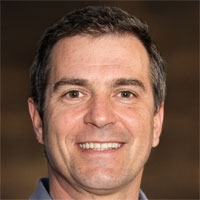 Latest posts by Mark Stevens
(see all)