KYB vs. Bilstein (Shocks Comparison)
Note: This post may contain affiliate links. This means we may earn a small commission for qualifying purchases at no cost to you.
KYB or Bilstein? Upgrading your suspension (or replacing your worn shocks) is confusing with so many shock brands vying for your business.
Cut through the noise with this targeted comparison revealing which leading shock absorber suits your driving needs and budget. Get the inside scoop before you buy so you make an informed, regret-free decision.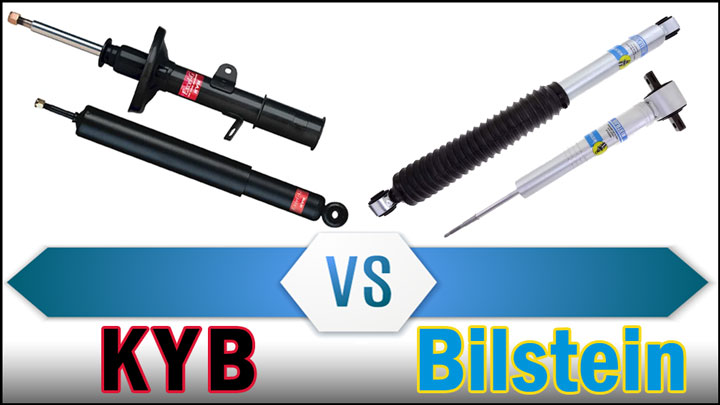 Overview of KYB and Bilstein
About KYB
KYB Corporation is a Tokyo-based company founded in 1919 that produces ride control, hydraulic, and electronic products for various industries. With 32 facilities in 21 countries, including 15 manufacturing plants, KYB is the world's largest supplier of OE and aftermarket shocks and struts.
They specialize in designing and manufacturing hydraulic components, with their shock absorbers being one of their most popular products. KYB offers a variety of shocks to suit different driving needs, such as the Monomax and Gas-A-Just.
About Bilstein
Bilstein is a German company that has been a leading manufacturer of high-quality shock absorbers and suspension systems for over 140 years. Their products are used by leading car manufacturers, as well as in motorsport and tuning applications.
They're well-known for their monotube design, which offers superior handling and longevity compared to twin-tube shocks. Their range includes the famous 4600 and 5100 series, suitable for various applications, from daily driving to off-road adventures.
See Also: KYB vs Monroe Comparison
KYB Shocks

Pros
Lower price then Bilstein
Great for daily driver use
Comes with a limited lifetime warranty
Cons
Shorter lifespan than Bilstein
No outstanding off-road shocks available
Hard to use warranty
Sample KYB Shocks
Bilstein Shocks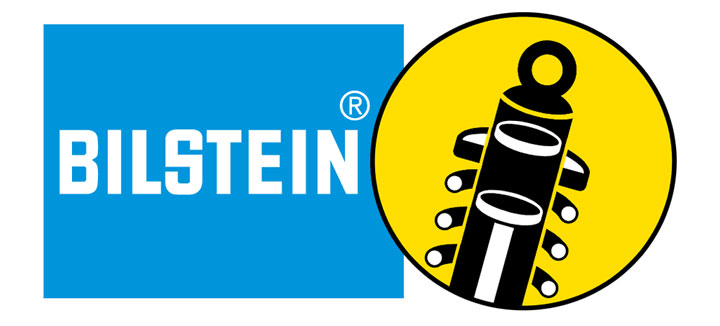 Pros
Comprehensive limited lifetime warranty
Extremely durable shocks that can last over 100,000 miles
Amazing off-road shocks available
Cons
Sample Bilstein Shocks
Overall Grades
Whether you opt for the top of the line Bilstein shocks or the slightly cheaper KYB ones, you're getting a great set of shocks.
It's why both brands earn phenomenal overall grades, but Bilstein edges out a slight advantage.
KYB:
A-
KYB shocks are an outstanding choice. They come at a great price and do exactly what they say they will. They instantly improve the comfort of your ride, and they provide outstanding options for off-roading shocks if that's what you're into.
The only dig on KYB shocks is that they only last 7-9 years on average. While this is the typical lifespan for shocks, higher-end brands can last even longer.
Bilstein:
A+
Top notch performance, a limited lifetime warranty, a great selection, and unmatched durability are why Bilstein shocks earn our best possible grade. If you're in the market for new shocks, you don't need to look any further than Bilstein.
Performance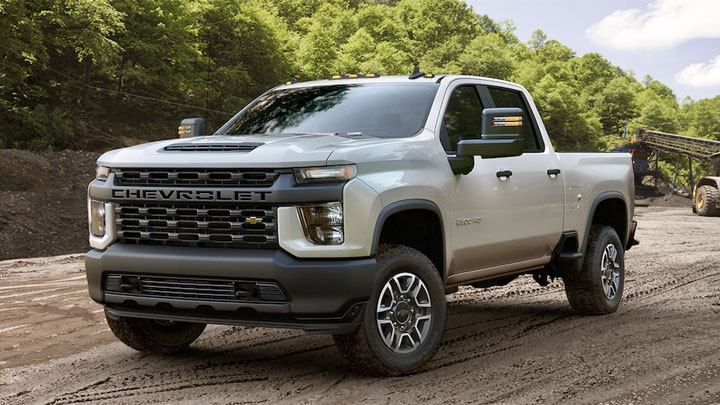 You buy shocks to improve the comfort of your ride, right? Whether that's off the pavement and in the wilderness or on the freeway, you want a smooth, comfortable ride.
KYB:
B+
While KYB shocks are phenomenal at creating a smooth ride – they don't have a top-notch off-roading option that can compete with other high-end off-roading shocks.
So, if you're looking for shocks for a vehicle that'll never leave the pavement, KYB shocks will work just fine. But if you're looking for off-road shocks – you should probably look elsewhere.
Bilstein:
A+
No matter what you're looking for, Bilstein has a set of shocks for you. Bilstein built their 8125 series for off-road junkies. Meanwhile, if you're looking for everyday shocks to throw on your daily driver, they have tons of different options to choose from. What series you'll need depends entirely on what you drive.
Durability
When you're looking at replacing something on your vehicle, you need to ask yourself how long it's going to last. While one product might cost a little more if it's going to last twice as long, it might be worth the little extra money upfront.
KYB:
B
It's not that KYB shocks won't last. It's that they won't last any longer than a typical set of shocks. It's hard to pinpoint exactly how long your new shocks will last because it depends on a wide assortment of factors, but standard shocks can last anywhere between 50,000 and 100,000 miles. KYB shocks are no different.
Bilstein:
A+
While KYB shocks last just as long as any other shocks, Bilstein takes it to the next level. The bare minimum most of their shocks last is 100,000 miles, and that's if you're driving it in hard conditions.
Bilstein builds their shocks to last, and with Bilstein shocks, it's not uncommon for your vehicle to quit before the shocks do.
Price
The mantra that you get what you pay for has never been more accurate. Still, price is a factor – whether you want it to be or not. Both Bilstein and KYB cost a little more than the average shock replacement cost – the added performance is well worth the price.
KYB:
A+
KYB are premium shocks that you don't have to pay a premium price for. While they aren't the cheapest shocks on the market, they aren't the most expensive, either. KYB shocks are a great value and affordable.
Bilstein:
B+
Bilstein shocks are some of the best money can buy. But you need money to buy them. It's one of the most significant reasons that people don't buy Bilstein – they can't afford to. While they're an excellent long-term investment because of how long they last, if you can't afford the upfront sticker shock, then it doesn't matter.
See Also: Shocks vs Struts vs Coilovers (Comparison)
Warranty
Warranties are peace of mind. While you hope never to use it, it's nice to have it just in case. While both brands offer good warranties – Bilstein clearly has the edge.
KYB:
A-
KYB shocks come with a limited lifetime warranty. The warranty covers all defects in workmanship, and you'll need to provide proof of purchase to the original retail location. It does not cover regular wear and tear, making it hard to get the warranty honored.
For a full breakdown of everything the KYB warranty does and does not cover, check out their complete guide here.
Bilstein:
A+
No matter what you're purchasing, it's hard to beat the warranty that Bilstein offers on their shocks. For their standard shocks that you don't use for off road purposes, they have a limited lifetime warranty – as long as you keep proof of payment and are the same individual that bought the shocks.
While most limited warranties are a joke, Bilstein's isn't. It covers just about everything but neglect. If your shocks start leaking or wear out prematurely, Bilstein will replace them free of charge.
Their off-road shocks don't have the same comprehensive limited lifetime warranty, but they do come with a 90-day money-back guarantee.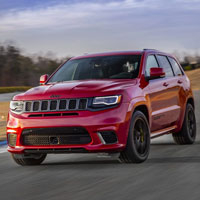 Latest posts by Adam Mann
(see all)