Stanley J5C09 Review (Is it the Best Portable Jump Starter Out There?)
Note: This post may contain affiliate links. This means we may earn a small commission for qualifying purchases at no cost to you.
It can be a terrible feeling to be away from home and have your car engine not start up. If no one's around to give you a jump start or you don't have AAA coverage, what do you do?
Having a good portable jump starter in your car's trunk allows you to avoid this scenario. But with so many options, where do you start?
As one of the best portable jump starters of all time, the Stanley J5C09 (Portable Power 1000) should be at the top of your list. Here's why…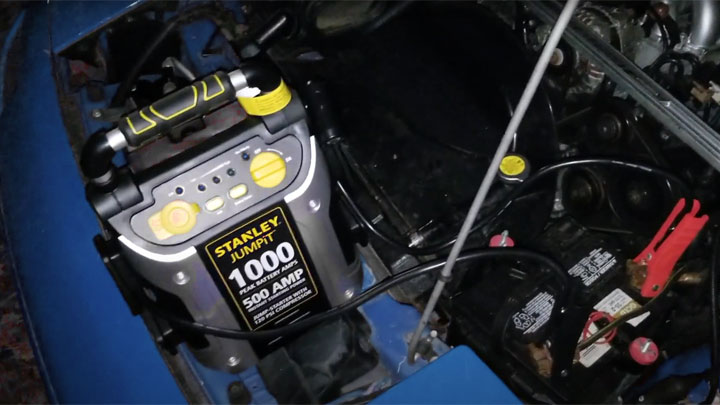 Stanley J5C09 Jump Starter Benefits
#1 – High Amps
Depending on the size of your vehicle and its battery, you'll want to have a jump starter that can handle the power requirements.
The Stanley J5C09 delivers up to 1,000 peak amps and 500 instant starting amps. This is great whether you have tiny Smart car or 6.6L Duramax equipped full-size truck.
#2 – On-board Air Compressor

A lot of people don't pay attention to the air pressure in their tires before it is too late. Having low or uneven air pressure could lower your fuel efficiency and ruin your treads.
To ensure that your tires have the proper air pressure no matter where you are, the Stanley J5C09 has an on-board air compressor capable of up to 120 PSI.
This means that if your "low tire pressure" light comes on in the middle of nowhere, you don't have to stress about making it to the next gas station to add air. Sure, an emergency can of Fix-a-Flat will work in a pinch, but it essentially makes the tire unrepairable if punctured.
Having your own mini air compressor while on the road is good insurance.
Note: In case you have no need for a compressor or simply want an even more portable jump starter that can fit in your glove box, the NOCO Boost Plus is an amazing piece of technology.
#3 – USB Connections
There are USB ports integrated into the Stanley J5C09 which let you connect your personal electronic gadgets to the jump starter. This comes in handy if your smartphone is out of power and you need to recharge the battery in an emergency.
It also comes in handy when your car doesn't have a USB port or the right adaptor for the cigarette lighter.
#4 – LED Lighting
If it's nighttime or your car is in a poorly lit area, it will be difficult to see what you're doing under the hood. Fortunately, the Stanley J5C09 has a very bright LED light built right in to help you easily see what you're doing no matter how dark the environment.
The light even rotates 270° to help you shine light in the exact spot that you need to see.
#5 – Reverse Polarity Alarm
Don't worry if you make a mistake when connecting the cables to the battery. Whether you've never been taught to connect jump start cables or you simply weren't paying attention, the Stanley J5C09 has a reverse polarity alarm which will sound off whenever there is an improper connection of the cables.
That way, you don't accidentally damage the battery or the jump starter unit or have sparks fly in your face.
Extra Tips
The Stanley J5C09 is a compact unit and should fit easily in the trunk of your vehicle. If you go longer than 30 days without using the jump starter, it is recommended that you charge the battery to ensure that it stays fresh.
You don't want to leave the jump starter in your trunk for a year and then find out later that the battery is dead when you finally need it. Therefore, maintain your jump starter every month or two and sustain your peace of mind by knowing that you'll never have to ask someone else for a jump start ever again.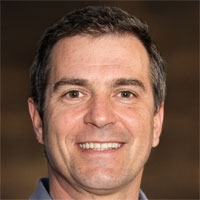 Latest posts by Mark Stevens
(see all)