8 Best GPS Trackers for Cars
Note: This post may contain affiliate links. This means we may earn a small commission for qualifying purchases at no cost to you.
Whether you're a parent concerned about your teenage driver, a fleet vehicle owner managing multiple cars and drivers, or someone taking an extra precaution against car theft, a good GPS tracker can help put your mind at ease.
In this article, I'll review the top car GPS trackers on the market and how each balances features and ease of use with cost.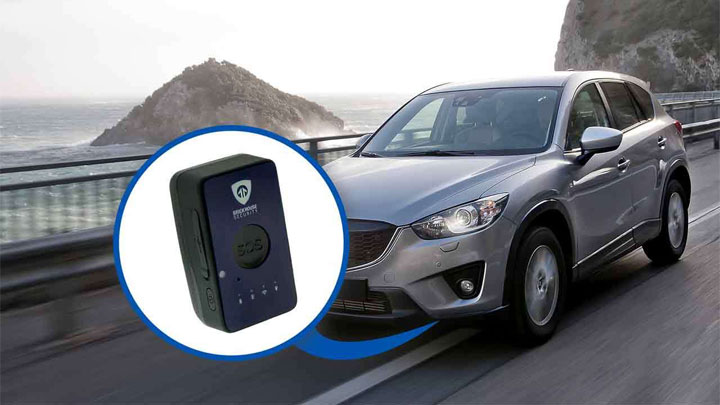 Best Car GPS Tracking Devices
These days, you can find countless tracking devices for cars. Some good… others pretty much worthless. This makes finding a good vehicle tracker harder than it should be. To help you sort out the confusion, here are some of my favorite trackers that won't cause buyer's remorse.
#1 – Americaloc GL300W MXW Series Mini Portable GPS Tracker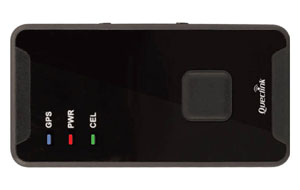 The Americaloc GL300W is a pricey tracker when compared to others, but you won't find one that's better. It provides real-time tracking and allows you to view up to one year of history and the magnetic case allows you to hide it really well on your vehicle
We appreciated the detailed maps and the fact that this tracker provided location updates more frequently than other units we've tried, at no extra cost. Monthly service costs $30/month but if you prepay for a full year, that price drops to only $19/month.
One of the best features of the Americaloc tracker is the configurable text and email alerts. We were notified about various events such as movement, parking, speeding, device on/off, low battery, and entering or leaving pre-defined zones. While we didn't get a chance to contact their customer support, other users have been impressed with their level of service.
While the latest version seems smaller in size and offers more features, the battery life seems a bit shorter. That said, the batter lasts just as long, if not longer, than most of the competition.
See Also: How to Fix a Broken Speedometer
#2 – Bouncie GPS Car Tracker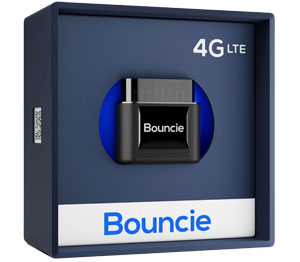 As one of the newer models we've tested, the Bouncie GPS car tracking device turned out to be quite accurate and easy to set up. We were able to view our vehicle's location and route history with ease, and the 15-second trip auto-refresh feature kept us updated in near real-time. The $8 monthly service fee is quite reasonable, especially considering there are no activation or hidden fees.
The included roadside assistance is a nice bonus that adds extra peace of mind while driving. Even though we didn't have to use it, the fact that it's there at no extra cost is comforting. In terms of the mobile app, it proved very user-friendly, allowing us to monitor our vehicle's location and receive accident notifications with minimal effort.
However, we did experience occasional false speed alerts even when our vehicle was parked. While this issue didn't occur frequently, it could be a source of confusion or concern for some. Additionally, the GPS may not be 100% accurate at all times, as we observed minor discrepancies in location reporting.
Overall, this is a fantastic GPS tracker for vehicles. You can't go wrong with either of the top 2 picks.
#3 – Optimus 2.0 GPS Tracker Bundle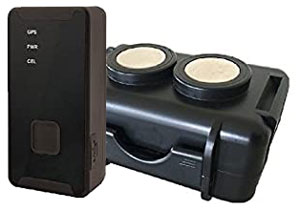 The Optimus 2.0 is a discreet and accurate tracking device that impressed us with its versatility and real-time monitoring capabilities. With its small size (3in x 1.5in x 1in), this tracker is easy to conceal, making it ideal for monitoring cars, trucks, elderly, and even children. We found the tracker's user-friendly website with Google Maps integration to be quite valuable for monitoring our assets, receiving minute-to-minute location updates.
One of the key features that we appreciated was the battery life of this tracking device. The internal motion sensor helps maximize battery charge, resulting in up to 2 weeks of battery life depending on usage. It was also helpful to receive alerts for movement, speeding, entering or leaving predefined areas, low battery, and a central SOS button.
A $19.95 per month subscription is about average compared to others and discounts are offered when pre-purchasing multiple months.
Although the Optimus works great in most situations, it did have some limitations as it currently only works in the USA and Canada, and the GPS signal may not work in metal enclosed environments or within buildings. This led to some minor inaccuracies in the location tracking during testing, so it's essential to be aware of your tracker placement.
#4 – Linxup OBD GPS Tracker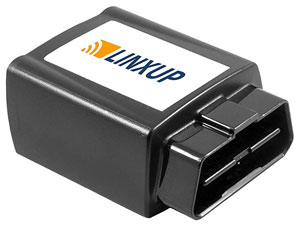 Having put the Linxup GPS tracker to the test, it lived up to our expectations, especially if you plan on monitoring company vehicles and fleets. Installing it was quite simple as it just needed to be plugged into the OBD-II port (same as an automotive scan tool). The device offered us long battery life and optimal accuracy, both necessary elements for reliable tracking.
We appreciated the fact that we could use this tracker in the US, Canada, and Mexico, providing a sense of reliability and continuity throughout our travels.
It's worth pointing out that this tracking device comes with a $25 monthly fee, which can add up if you're managing a large fleet. If you're looking for a GPS tracker for personal use, consider one of the three options above. But for managing a fleet, it's a great option.
#5 – Mileage Ace Wifi M2 GPS Mileage Tracker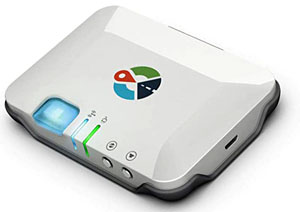 I recently started using The Mileage Ace in my car to track daily mileage. The setup process was straightforward, and once installed, I didn't have to worry about anything else. The tracker automatically turns on and off with our car and logs every trip we take.
The accuracy of The Mileage Ace is pretty impressive, as it promises to be over 99% accurate to your odometer. The device captures the start/end addresses for every trip, making it easy for me to categorize journeys for business and personal use.
Whenever I parked my car in range of my WiFi network, the tracker automatically uploaded the logged trips. This feature was particularly convenient, since I didn't have to manually input any data. But WiFi is not required as data can be transmitted via a USB cable also.
There's a 14-day free trial after which you would be charged $15.49 per month. Setup was a bit clunky and there were a couple occasions my trips were not tracked. It's not perfect, but overall is a mostly dependable mileage tracker.
Read Also: Car Alarm Keeps Going Off? (Here's Why)
#6 – Spytec GL300 Mini GPS Tracker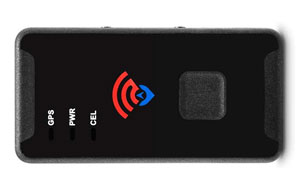 The Spytec GPS GL300 is a helpful tool for keeping track of vehicles, equipment, and loved ones. The 4G satellite technology enables fast and accurate tracking, and the device is easy to use.
The customizable reporting modes are a standout feature, allowing users to choose the update frequency and battery life of the tracker. The Time Machine feature is also useful for visualizing the asset's history, including trips and stops along the way.
However, some users reported tracking issues in rural areas, which may be a consideration for those using the device in remote locations. Subscription management can also be confusing, and the battery life may require frequent recharging for some users. Despite these limitations, the Spytec GPS GL300 is an inexpensive option for those looking to keep track of their assets or loved ones.
#7 – MOTOsafety OBD GPS Tracking Device
The MOTOsafety car tracker is a fairly reliable device for monitoring a vehicle's location and driving habits. It offers additional monitoring features like harsh braking, rapid acceleration, and speeding, making it useful for keeping teen drivers in check.
Installation and setup are straightforward, as the device runs on the car's power, eliminating the need for batteries. The monthly fee of $25 covers the wireless data transport and is suitable for road trips or business purposes across three North American countries.
However, a drawback is that the device requires a credit card with a US ZIP code for activation, which may be complicated for non-US users. Additionally, the device is limited to 4G wireless communication so it won't work in some areas.
#8 – BrickHouse Security GPS Tracker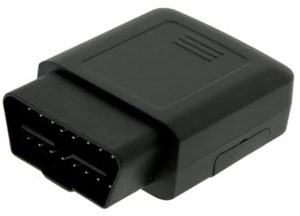 The Brickhouse Security tracking device is a reliable and easy-to-use device for monitoring vehicles. The installation process is simple, as the device plugs into the OBD II port under the dashboard of a car.
The real-time surveillance aspect of the tracker provides peace of mind, especially when monitoring loved ones' driving habits. The geofencing alerts and detailed reports on speeding, harsh acceleration, turning, and more are useful features.
However like others, a subscription is required for the Brickhouse Security GPS Tracker, with the annual plan currently running right around $220.
Key Features to Consider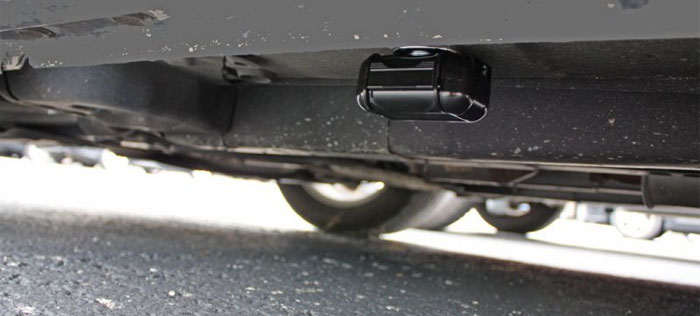 When looking to buy a car GPS tracker, consider some key features when comparing models. Features some may consider necessary may not prove useful to you (and vice versa).
Real-Time Tracking
Choose a GPS tracker that provides real-time tracking to ensure accurate and up-to-date location information. This feature can maximize your vehicle's security and help you stay informed about its current whereabouts.
Refresh Rate
The refresh rate of the GPS tracker determines how often it updates its location information. A higher refresh rate provides more accurate and continuous tracking, while a lower refresh rate results in less frequent updates. Keep in mind that a device that refreshes more often will typically have a slightly lower batter life.
Geofence and Speed Alarm
Geofencing functionality enables you to set up virtual boundaries, such as around your home or office. When your vehicle enters or exits these predetermined areas, the tracker sends you notifications.
Speed alarms alert you if the vehicle goes beyond a set speed limit, helpful for monitoring new young drivers or ensuring your car is driven responsibly when transporting valuable items.
This can also be of help if you let others borrow your car including that mechanic that would love to take your C8 Corvette out for a "test drive".
Power Source
Different GPS trackers are powered in various ways, from hardwired options for vehicles to battery-operated or rechargeable ones for more portability.
Additional Useful Features
Some GPS trackers offer additional useful features, such as:
Crash detection – Automatically alerts you in case your vehicle is involved in an accident.
Tampering alerts – Notifies you if someone tampers with the tracker's installation.
Engine idle monitoring – Helps you track how long your vehicle's engine remains idle, indicating potential fuel wastage or unnecessary wear.
Towing alerts – Alerts you if your vehicle is being towed or moved without authorization.
Installation Methods
When choosing the best car GPS tracker for your needs, it's essential to understand the various installation methods available. In this section, we will cover three primary installation methods: OBD-II Port Diagnostics, Hardwired GPS Trackers, and Battery-Powered & Portable trackers.
OBD-II Port Diagnostics
If you're looking for an easy and straightforward way to install a GPS tracker for your car, using one that plugs into your car's OBD port is ideal.
Find your car's OBD port, which is usually located near the steering column or inside the glove box, and simply plug the GPS tracker into the port and you're ready to go. After that, you'll need to register your device and set up your tracking account, following the instructions provided by the manufacturer.
One of the main advantages of using an OBD-II GPS tracker is its simple plug-and-play installation. Additionally, this method provides access to valuable vehicle health data, including fuel consumption, engine diagnostics, and odometer readings.
Hardwired GPS Trackers
For a more permanent and secure tracking solution, you may wish to consider a Hardwired GPS Tracker. Installation of these devices often requires a professional or someone with basic automotive electrical knowledge.
Hardwired trackers provide increased security as they're more difficult to tamper with or remove.
Battery-Powered and Portable
If you prefer a more versatile tracking solution and one that can easily be hidden, a battery-powered GPS tracker is what you want. These devices are easy to install and move between vehicles as needed.
Simply choose a discreet location for the device, such as inside the glove box, under a seat, or within a storage compartment. Then follow any instructions provided by the manufacturer including the set up and configuration of your tracking account.
Do All GPS Trackers Have a Monthly Fee?
Not all GPS trackers require a monthly fee, but most do, especially those with advanced features and real-time tracking capabilities. Monthly fees usually cover the cost of the data plan for the SIM card inside the tracker, which enables it to communicate with the mobile app on your device.
Can a Car GPS Tracker Be Easily Detected?
You might be wondering if a car GPS tracker can be easily detected by thieves (or others). The good news is that people can't easily detect hidden GPS trackers unless they are specifically taking the time to look for one. These devices are designed to be discreet and unobtrusive (especially battery-powered or hard-wired models), making them difficult to spot even for someone familiar with the technology.
Car GPS trackers can be placed in different locations within a vehicle, such as:
Under the dashboard
In the trunk
In the glove compartment
Behind the rearview mirror
Exterior areas
Can't I Just Use an AirTag Instead?
Sure, you might think of using an Apple AirTag as a car GPS tracker. After all, it's designed to help you locate misplaced or lost items. However, there are a couple main limitations when it comes to using AirTags for tracking your car.
AirTags rely on Bluetooth and Apple's Find My network. While this works great for small items like keys or wallets, it might not be ideal for a moving vehicle. You'd need a nearby iPhone to help locate the AirTag, and in less populated areas, you could struggle with getting an accurate location.
AirTags' location updates may not be frequent enough for real-time tracking. If you're in a situation where you need to know your car's exact location instantly (like trying to recover a stolen vehicle), the AirTag might not live up to your expectations.
That said, while an Apple AirTag can potentially help you track your car, a dedicated car GPS tracker offers much more reliable and accurate tracking, making them a better option for the majority of situations.
Should I Notify My Car Insurance Company?
While it's not mandatory to tell your insurer, it could potentially be beneficial for you.
One advantage of notifying your insurance company is that they might offer you a usage-based insurance (UBI) program. In many cases, the insurance company would actually provide you the GPS tracking device.
These programs often involve tracking your driving behaviors, such as speed, braking, and mileage, in order to provide you with a personalized insurance rate. In many cases, UBI could save you money by rewarding good driving habits with lower premiums.
Another reason to inform your insurer is that having a GPS tracker installed in your car can potentially lower your vehicle theft claims. In case your car is stolen, a GPS tracker can help you locate it and improve the chances of recovery. For that, insurance companies may appreciate that added layer of security and offer you a discount on your insurance policy.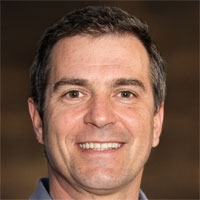 Latest posts by Mark Stevens
(see all)