Where is the Cheapest Place to Buy Motor Oil? (10 Options)
Like it or not, most cars these days need motor oil to stay lubricated and functional. Those pistons that move up and down need a barrier of oil in between them and the cylinder walls, else you'd have metal rubbing on metal–which is not good.
Whether you want to save a few bucks, save some time, enjoy the process, or just want to avoid getting scammed, you've decided you're going to change your own oil.
You've read about the different types of oil, but where's the best place to buy motor oil? And maybe even more importantly, where is the cheapest place to buy motor oil from?
This article is meant to answer just that.
See Also: 19 Best Online Auto Parts Stores
Best Places to Buy Motor Oil

This is my favorite. Before you start judging and say "oh, of course, he just likes the cheapest stuff. Why am I even reading this article?" Hear me out.
Walmart has some of the best prices on motor oil out there, and they even do the service for you if you drive around back. 30 bucks, in and out in a half-hour and you can get going on your journey.
Even if you never shop at Walmart, it's worth a trip just to stock up on your favorite motor oil. They're going to carry the exact same Mobil 1 Synthetic as the NAPA or Autozone down the road but the savings will likely pay for the oil filter as well.
Type of Store: Walmart is a superstore: they have pretty much everything you could ever want available for purchase.
Walmart Locations: There are a whopping 11,847 Walmart locations in the known world. Jeez! Chill out Walmart!
Common Oil Brands: Pennzoil, Castrol, Mobil 1, and Valvoline. All of these brands are around $27 a jug when you go to Walmart to buy.
Specific Oil Brand: Warren oil makes Walmart's fabled "Supertech" oil brand. It isn't any worse than any of the bigger oil companies out there, at a fraction of the price. (~$19.68 for 5 quarts)
Why do I choose Walmart? They're everywhere, they have the cheapest oil prices, and if you don't want to deal with a DIY oil change, they'll do the work for you in a half-hour for 30 bucks.
I haven't been able to get a cheaper price than this, and if you have, drop the details in the comments below because we would ALL like to know. Don't just trust me, trust my 220,000-mile Toyota Sequoia… all on Walmart oil more or less.

If you have a Costco membership, this is probably the best solution for you. Costco relies on bulk orders to keep prices down, and that cost-saving trickles down–surprisingly–to the consumer.
Their Kirkland Signature full synthetic motor oil is one of the best kept secrets in the industry and is often compared to Mobil 1 in quality. It's made by Nebraska-based Warren Distribution.
Type of Store: Costco is another superstore that offers pretty much everything you could want–but in insane bulk quantities. Want 30 rolls of paper towels? We got you. 20 quarts of motor oil? Yep, we have that too. 50 packs of popcorn? Well, you get the idea. Costco does nothing small-scale.
Costco Locations: There are 550 Costco stores in the United States. This means, if you live somewhat near a metro area, you'll be able to find a Costco.
Motor Oil Offerings: Costco has a

4-pack

of Kirkland brand synthetic 5-quart jugs for about $65 (an unbelievable $3.25/quart) and 6 quarts of Mobil 1 full synthetic for about $30. Keep in mind that prices in-store are often cheaper than those on Costco.com
If you have a Costco membership, go ahead and get your motor oil here. These prices are about as good as you can get if you like buying in bulk.
See Also: 9 Car Fluids That Should Be Regularly Checked
Oh, Amazon, how our supreme oligarch, Jeff Bezos somehow made it onto this list. Amazon is everywhere and by price-cutting and bullying the little guys out of the market, they offer some pretty good prices for products to get delivered directly.
My vote is if you're a do-it-yourselfer who works odd hours and doesn't have the time or money to support your local auto parts store, purchase from Amazon. I'm biased, I know. If you disagree, let me know in the comments below.
Type of Store: Ecommerce, omnipresent, omniscient, god-status.
Location: Everywhere. You can get motor oil from pretty much any producer on Amazon for competitive market prices. Amazon basics brand of motor oil comes in at $25 per 5-quart bottle, which is insanely cheap.
Keep in mind that, since these items are going to be shipped, there's a small chance that the bottle could be destroyed and you'll get oil on your fingers. But, you're a DIYer right? You'll be fine.
Sam's club is owned and operated by Walmart, so there are going to be a lot of similarities of motor oil selection. Expect to pay about $29 for 6 quarts of regular motor oil. That's about 5 dollars per quart. These stores are about as common as Costco, so if you live anywhere near a metro area you'll be able to find one.
Type of Store: This is another one of those "SuperStores". They have one of pretty much anything you could ever need, and you'll be able to do all the shopping for the week in about an hour!
Locations: About 600 stores in the USA.
Brands: Pennzoil, Castrol, Mobil 1, and Valvoline call Sam's Club home.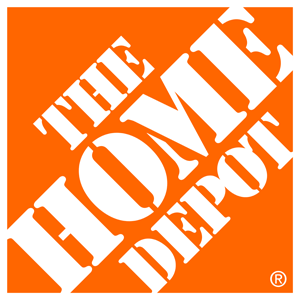 This is the everyman's store. Want to get some lumber for your DIY weekend project? We got you. Looking for a new washing machine because your model is insanely loud? Let's do it. Gonna grab some motor oil because you're on a roll? Home Depot surprisingly has just that.
Home Depot is an awesome home-work/lumber/contractor store with almost everything that you could ever need for pretty much any project business or pleasure.
Type of Store: Open-feeling superstore that smells like hard work. Big aisles and super-helpful staff. If you have other projects to do around the house, just grab your oil here on the way to the power tools section.
Locations: There are 2,700 Home Depot locations in North America. You'll be able to find one if you search in your favorite navigation App.
Oil Selection: Pennzoil ($18.98/ 5-quarts), Castrol ($20/ 5-quarts)
The prices are on-par with pretty much every other selection in this article, but you have the added benefit of being able to have fun while you shop. Who knows, maybe you'll finally finish varnishing the deck this weekend.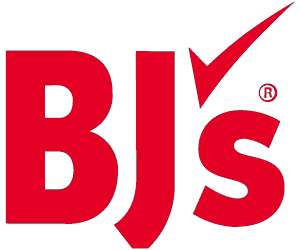 BJs is a warehouse-style wholesale club similar to Costco and Sam's Club. It's another one of those billion-dollar companies that is a bit overwhelming to walk into. However, they do have good oil prices.
Locations: There are 229 BJs in the united states, typically found in the Midwest.
Oil Selection: From what I can find, BJs only provides ExonnMobil family motor oils (Mobil, Mobil Super, and Mobil 1) starting at about $17/6qts. This price is directly in line with the other prices mentioned above; almost as if the oil companies are making sure they offer competitive prices!
Reasons to Go: You should go to BJs if you live near a BJs and you like Mobil 1 synthetic or non-synthetic oil. The prices are good, and if it's your local store, I see no reason not to go.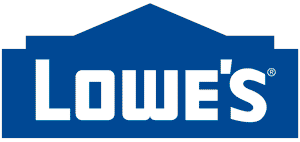 Lowe's is a similar store to Home Depot in that it's focused more on the Handyman/DIY type of buyer. If you have some projects to do around the house, head on over to Lowe's and pick up some motor oil while you shop.
They don't have as good of a selection as Home Depot when it comes to motor oil, but if you're in a pinch, you'll likely find an oil you can use.
Locations: 2,015. Look up Lowes in your navigation app and you're probably not that far away from one of these bad boys.
Oil Selection: Valvoline ($22/5qt), Pennzoil ($20/5qt), Castrol ($27/5qt), and Mobil 1 ($35/5qt)
Reasons to Go: It seems to be a trend, but if you live near Lowes and you also need to change your own oil, then you should buy oil here. What I will say is there are much better prices out there. If convenience is your game, then go to Lowes only if you have other things to buy there.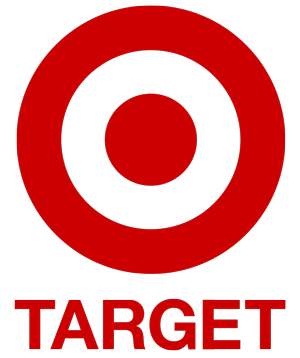 Oh, Target. This is the place you want to go if you are trying to pick up some stylish home decor. Maybe you want to check out the video games or dart guns? How about a new Nintendo Switch with a side of–you guessed it–motor oil.
Locations: There are 1,926 Target stores in the US. This means you will probably be able to find one close by if you don't live in the middle of anywhere. (Sorry, Wyoming)
Oil Selection: From what I can find, Target only offers single-quart bottles of Pennzoil motor oil to their customers. They are around $5-7 per quart and there's really no reason to buy your motor oil here unless you really don't want to have to go to another store.
Reasons to Go: If you really only budgeted for one store stop that day, then get your motor oil here. However, as we've seen in the previous sections, there are better deals to be had and you can get more bang for your buck at pretty much every other store.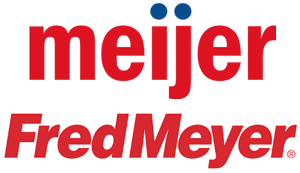 Another midwestern superstore, Meijer operates more than 250 stores throughout Illinois, Kentucky, Michigan, and Indiana. Fred Meyer is the Pacific NW equivalent. It's a similar store to Walmart; you can pretty much buy anything you could ever want and, you guessed it, they have motor oil.
Oil Selection: Valvoline ($22/5qts), Shell Rotella ($24/5qt), Motorcraft ($26/5qt), and Pennzoil ($21/5qt).
Special Oil: Meijer even has their own brand of motor oil, which a lot of loyal customers seem to like. They have synthetic motor oil for $27/5qt. Not a horrible price but you're not buying name brand.
Reasons to Go: Go here if you live near a Meijer (or Fred Meyer) and want to do all your shopping at one place. I'll be honest, I had no idea how many other stores there were other than Walmart. See? We're both learning something through this process.
#10 – Auto Parts Stores
Now, we get to the portion of the article where we go in on auto parts stores. We've ranked these from best to worst, but I want to go through their oil prices, specifically.
Normally, when I ask other car enthusiasts where they get their oil, they always mention that the normal auto parts stores have the most-expensive oil out there. Surprisingly, NAPA offers their proprietary blend of non-synthetic motor oil for $12.99/5qts, which is one of the cheapest prices I've ever been able to find. Honestly, if you're at a NAPA auto parts, and aren't very picky about the oil you get, just pick this up and forget the other options.
Reasons to Go: Super cheap oil, other auto parts including oil filters, helpful staff, and the ability for them to answer other nagging questions you're too afraid to ask the Walmart staff.
AutoZone

AutoZone has Chevron, Valvoline, Mobil 1, Lucas Oil, and STP available for good prices. Anywhere from $12 for a 5-quart jug all the way up to $30+. They also have the added benefit of being able to tell you which oil you should use for your car, which filters to use, and you can pick up some other parts that you've been putting off, like your wiper blades.
Reasons to Go: If you like working on your car, need to get some other parts, or just want to try doing your own oil, head over to AutoZone. They have everything you could ever want for doing your own work on your car.

I'm partial to O'Reilly. The first time I ever did my own shocks and struts, they offered to me every rental part I could ever want. They dealt with my ineptitude as I made 7 stops in one day to try learning how this whole 'car' thing works.
O'Reilly brand oil is about $22 for 5 quarts of conventional and $26 for full synthetic oil. This is pretty expensive compared to the other options on this list, but if you like O'Reilly, check out their coupons as you walk in and there might even be a better deal than what you (or I) can find online.
Reasons to Go: Go here if you like O'Reilly Auto Parts or have no other option. The prices aren't that good, but if you are already there, might as well pick up some oil. As an added bonus, you can bring your old oil there and dispose of it in a sustainable way in the back.
Closing
There are cheap places, easy places, expensive places, and superstores with everything you could ever want. My vote is to just buy a good car with a good engine (like a Toyota Sequoia) and take it to Walmart to have your oil done in half an hour for $30. Then, you can spend more time driving and with your family, and less time spent doing your own oil–which isn't really that fun anyway.
You can price shop around all you want, but if you are going to spend a couple of hours doing your own oil, you've already got a huge sunk cost where you could have been doing something else, like removing water spots from your car windows. All in all, I hope this article was helpful for you, and as always, stay safe out there on the roads.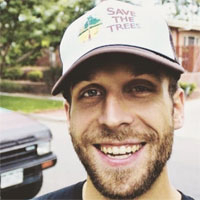 Latest posts by Al Seizovic
(see all)