5 Symptoms of a Bad ECU (and Replacement Cost)
Is your check engine light constantly glowing? Do you experience poor performance, stalled acceleration, or decreased fuel efficiency? These seemingly disconnected issues may point to a deeper problem – a faulty ECU (Engine Control Unit), also known as an ECM (Engine Control Module).
When it malfunctions, things can go haywire quickly. Learn how to identify the signs of ECU failure and how much it will cost to replace it (hint: it's not cheap).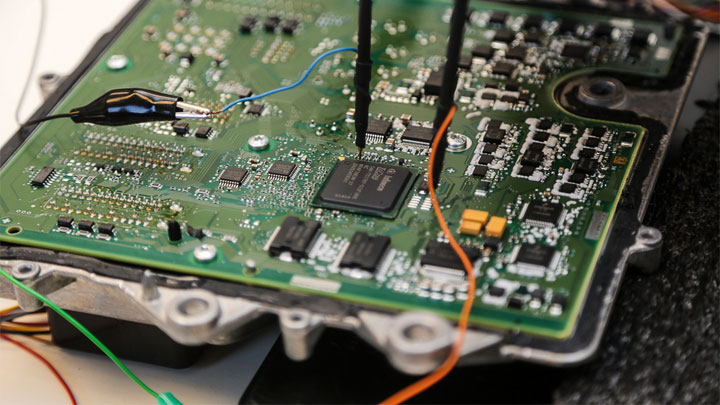 Related: Symptoms of a Bad Powertrain Control Module (PCM)
Top 5 Bad ECM Symptoms
Fortunately, there are certain symptoms that you can look out for early on to detect if your engine control unit is going bad.
#1 – Check Engine Light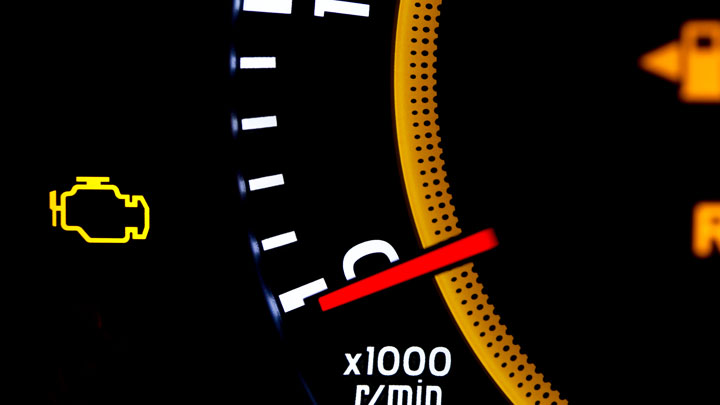 The easiest symptom to recognize is when the "Check Engine" warning light illuminates on the dashboard. Of course, there are many possible reasons for why this warning light would illuminate.
But in cases where the engine control unit detects issues with its electronic components, circuits, and/or sensors, it will immediately cause the Check Engine warning light to illuminate.
Sometimes the engine control unit will do this by mistake too. To figure out if the engine control unit is truly having problems, you need to search for the specific trouble codes on your vehicle's computer.
These codes will identify the root of the problem. Check with your manufacturer, owner's manual, our site, or various online resources to learn more about trouble codes.
Related: P0606 Code, P2509 Code, U0073 Code, U0100 Code, U1000 Code
#2 – Engine Misfires or Stalls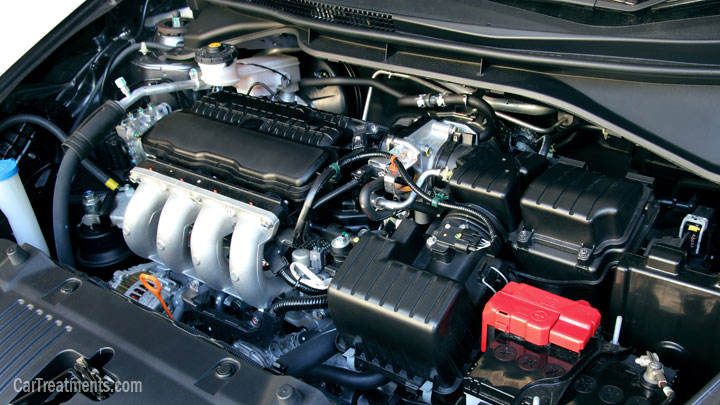 Another symptom that may follow a warning light illumination is an engine that misfires or maybe even stalls. There won't really be any consistency with these issues either. The pattern of engine misfires and stalls will be random, making it hard to pinpoint the specific engine problem.
Often times, this is because the engine control module is failing and it's feeding the engine some false information. If the problem gets worse, the performance of the engine will deteriorate while it's running.
#3 – Bad Gas Mileage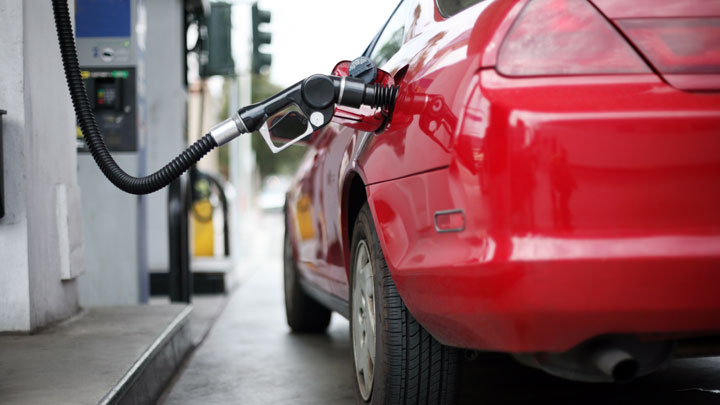 Since a proper air-fuel ratio is needed for a vehicle to function optimally, a bad ECM won't understand how much fuel should be sent to the combustion chamber. This means too much fuel is often sent to burn in the combustion process.
The result is that your vehicle will then be running rich and using more fuel than necessary. Not only will you have to budget more for gasoline each month, you won't be doing the atmosphere any favors.
#4 – Poor Engine Performance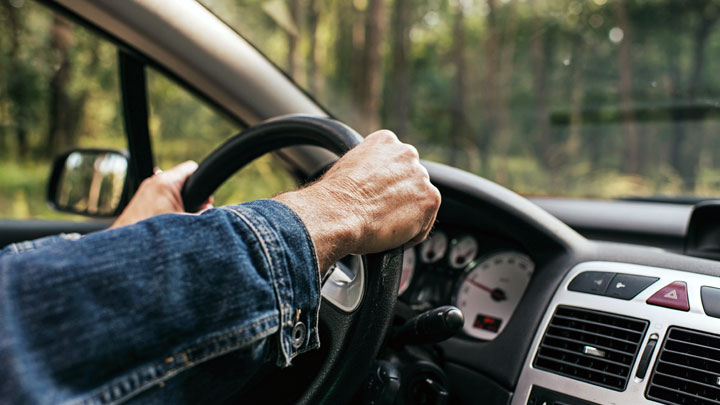 Alternatively, a faulty ECM may also cause not enough fuel to be delivered to the combustion chamber. This means that when you step on the gas, your car simply won't accelerate like it used to.
It may even shake and vibrate some, especially when trying to go up hills, when there's a lot of extra weight in the car, or when you're towing something. You may also experience a rough idle due to not having enough fuel for the conditions.
#5 – Car Won't Start
The worst symptom is when your car does not start at all. It may be difficult to start at first but then, it will never start up again. This happens after the engine control unit has a complete failure and does not function at all.
Once that happens, the engine has no computer system to control and guide its own functionality. Although you may still be able to crank the engine, it will not start because the computer is not feeding it the important information it needs to perform its job.
Again, there could be other reasons for your engine not starting up too. The only true way to know if this symptom is related to a failing engine control unit is to have it inspected by a certified auto technician.
Read Also: What Does Code $7E8 Mean On a Scan Tool?
ECU Replacement Cost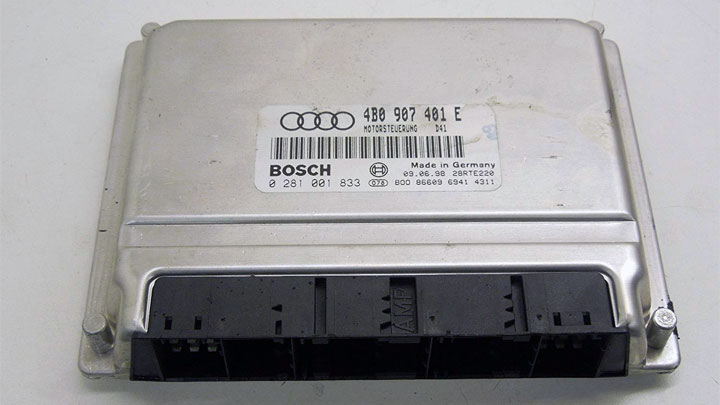 If it is discovered that you truly do have a bad engine control module, then you will have no choice but to purchase a replacement unit or possibly repair it. The cost of an engine control unit replacement will depend heavily on the make and model of your vehicle.
The more complex and technologically advanced a vehicle is, the more you will likely pay. ECUs for luxury vehicle brands will cost much more than that of a typical economy car. It's similar to buying a top of the line MacBook Pro from Apple versus a budget computer from Walmart.
On average, you can expect the parts cost to be anywhere from $400 to $1,400 while the labor costs are roughly from $100 to $200 for reprogramming and installation. You may be able to save some money on a refurbished ECU but that usually comes with a bit of risk.
Related: BCM Replacement Cost
The average owner of an economy car will end up spending close to $1,000 for an ECM replacement job. In some circumstances, an existing warranty on the vehicle may cover this expense if the engine control unit fails prematurely.
Sometimes you may have a problem with the engine control unit that can simply be repaired. This will certainly save you the huge expense of having to pay for an entirely new unit.
However, in most cases, the unit will have to be replaced. The only real time when a repair job will be necessary is if there's merely a configuration problem with the computer.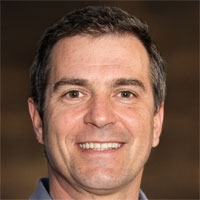 Latest posts by Mark Stevens
(see all)