The ground strap is the heavy black wire which connects to the car battery's negative terminal to the chassis of the car. Some other names for the strap include: negative battery cable, ground wire, or ground cable. The ground strap is the foundation of the entire vehicle's electrical system.
All of the electrical currents that flow throughout your vehicle goes through this battery ground cable. If you were to have a bad ground strap in your vehicle, then you will have all kinds of electrical problems. These wouldn't just be minor problems either because it would affect your ability to operate the vehicle altogether.
See Als0: Best Wire Stripping Tools
Need help with a car problem RIGHT NOW?
Click Here
to chat online with a verified mechanic who will answer your questions.
Top 5 Symptoms of a Bad Negative Battery Cable
Fortunately, it's fairly easy to recognize the symptoms of a bad ground strap. The symptoms might start out being minor, but they could progressively get worse if you don't do anything about the ground wire. Don't wait until that happens. Take any electrical problems seriously when they occur in your vehicle.
Below are the top 5 faulty engine ground wire symptoms.
#1 – Flickering Lights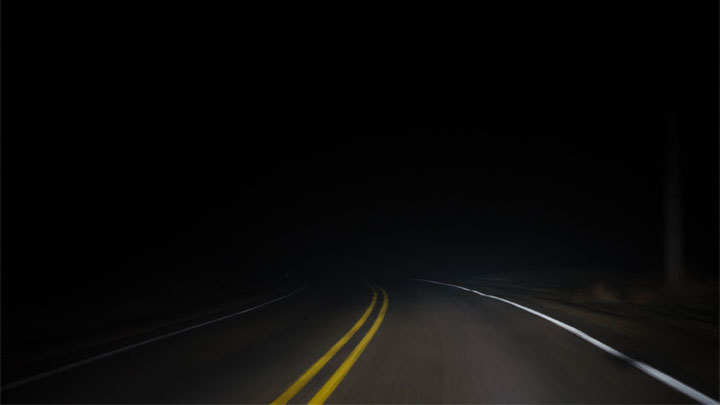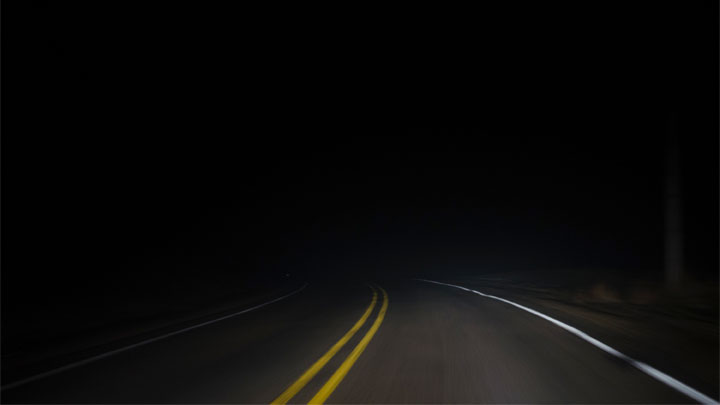 If your ground strap is damaged or worn out, the electrical circuit will come across resistance while trying to deliver power to the headlights in front of your vehicle. As a result, you'll likely notice your headlights either flickering and/or dimming on a regular basis.
This will not just be a one-time incident as long as your ground strap continues to stay in its current faulty state. In some cases, your ground strap may just be a little bit loose and will require you to tighten it securely. Otherwise, you will need to replace it altogether if it is damaged or worn.
#2 – Low Voltage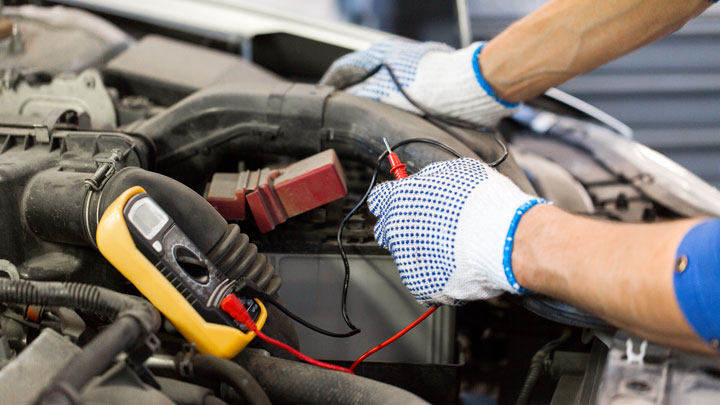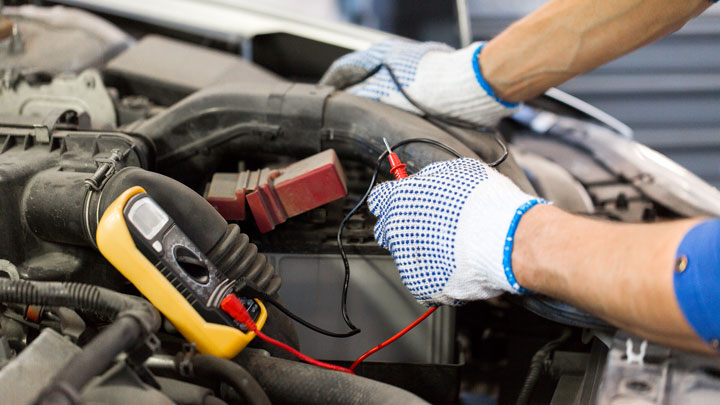 If there still appears to be electricity in your vehicle but it seems a bit less powerful than normal, you can conduct a voltage test on your battery. A digital multimeter can be used to measure the amount of voltage coming from your battery terminals.
A reading of 12.6 volts would be within the normal range. But if you have a reading that is under 11.5 volts, it's probably due to a grounding issue. At that point, you should start your troubleshooting by looking at the ground cable.
See Also: 3 Symptoms of Alternator Overcharging
#3 – Dead Battery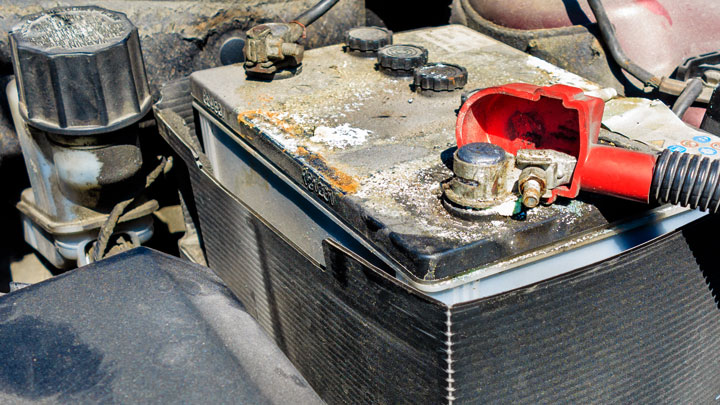 If your car's battery seems like it just won't take a charge, don't automatically assume the battery is bad. Your vehicle's charging system depends on having a good ground. If the ground wire is bad, then the battery cannot be charged.
Of course, another reason for a dead battery could be issues with your alternator or the wire that connects from the alternator to the battery. But if these parts are in good condition and you still have a dead battery, then chances are a faulty or loose ground strap is the problem.
#4 – Car Won't Start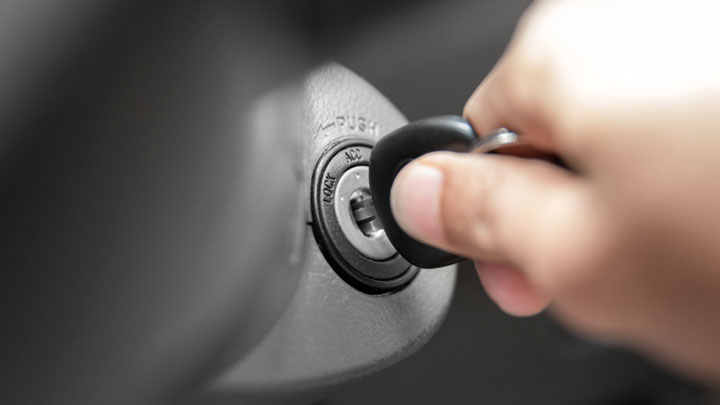 There could be a dozen reasons as to why your car won't start. But if you've experienced the first three symptoms on this list beforehand, then it is safe to assume that you'll soon have problems starting your vehicle.
When the ground strap is bad and you attempt to start your vehicle, you will probably hear a lot of tapping sounds. This is coming from the solenoid of the starter while it is opening and closing repeatedly. That happens because it is not getting enough voltage, again, due to the cable that connects to your battery's negative terminal.
Read Also: 7 Causes of a Malfunctioning Car Alarm
#5 – Visible Ground Strap Damage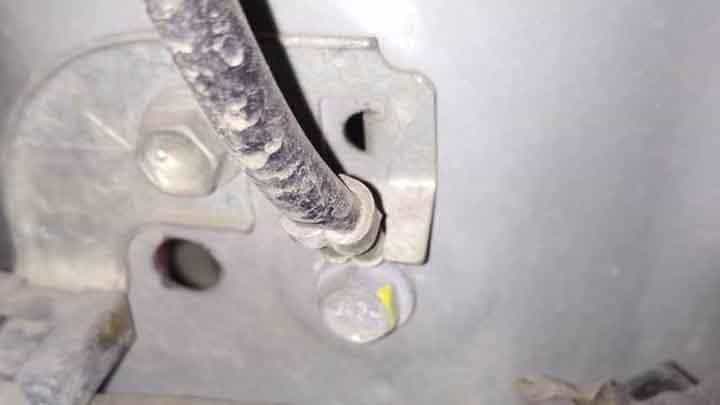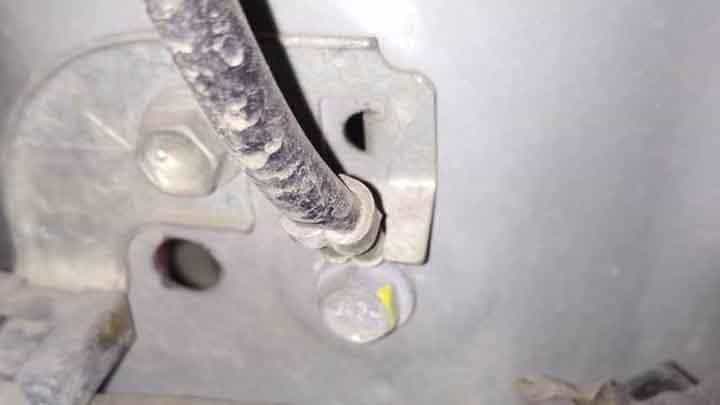 The best way to confirm that your ground strap is in bad shape is to visually inspect it yourself. If the ground strap appears to be damaged or worn out just by looking at it, then it is safe to assume you'll need to replace it.
This is especially the case if you notice the other symptoms mentioned here too. The only thing you can do at this point is to replace the cable with a new one.
If you store your car outside for long periods, there is one culprit of the damage you probably haven't considered… rodents. Mice and sometimes even squirrels love the safe confines of an engine bay and won't hesitate to build a nest there. You might want to consider investing in some type of under the hood mouse repellent.
How to Replace a Negative Battery Cable

If you've determined that the ground strap is in fact bad, replacement of the cable is the solution. Fortunately, it's incredibly easy if you follow these simple steps:
1. Identify the negative battery cable (ground strap)
In most cases, the negative cable (or battery terminal cover) will be black while the positive cable (or battery terminal cover) will be red. In addition, the negative terminal will have a minus (–) sign next to it while the positive terminal will have a plus (+) sign.
2. Disconnect the negative cable
Using a wrench (most commonly an 8mm), loosen the bolt that holds the negative cable in place. Once the bolt is loosened, you will need to wiggle the terminal while pulling up at the same time to remove it from the battery post. If the bolt is seized and won't move, spray some WD-40 on it and let it sit for a few minutes before trying again.
See Also: 6 Symptoms of a Blown Alternator Fusible Link
3. Disconnect the positive cable (optional)
Because the other end of the negative cable will likely be out of reach in most engines, the car battery will need to be removed to allow access. To do that, the positive battery cable will also need to be removed. The process is same as above.
4. Remove the battery (optional)
If a bracket is holding the battery in place, you will simply need to unscrew the bolts (usually two) that hold it there. Once done, carefully lift the battery out of the engine bay and set it on the ground.
5. Remove bad ground strap
Follow the negative battery cable to where it attaches to the vehicle. Use a wrench to untighten the bolt that holds the ground strap in place and remove the faulty ground strap.
6. Install new ground strap
Once you confirm the new ground wire has the same time of terminal connectors as the old one and is long enough, follow the instructions above in reverse order to connect the new ground strap and put everything back together again.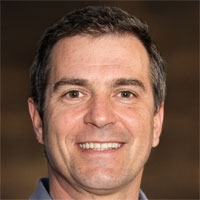 Latest posts by Mark Stevens
(see all)