5 Symptoms of Engine Immobilizer Problems
A car immobilizer system is a common anti-theft feature in most vehicles produced in the past 20 years or so. When it works like it's supposed to, it greatly reduces the chances of your car getting stolen.
When problems arise with your car immobilizer, it can cause major headaches. Keep reading to understand how an engine immobilizer works, signs of a malfunction, and how to fix it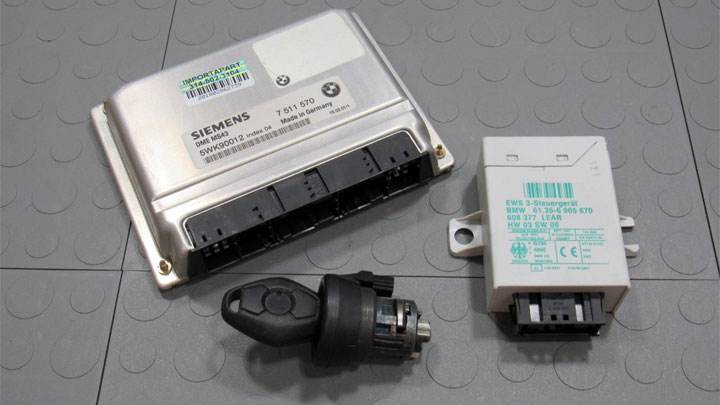 .
What is an Engine Immobilizer?
An engine immobilizer system (or car immobilizer) is a great piece of electronic security technology which is basically a vehicle theft deterrent.
Its purpose is to prevent a vehicle from being hot-wired and stolen by a thief who doesn't have a key to start the engine. Research studies have proven there are 40% fewer car thefts since immobilizers were introduced into cars.
If you've purchased a car that was made within the last 20 years, then you've probably already used this technology without even realizing it.
The car keys that car dealerships distribute now are basically key fobs or smart keys. That is why the base of the key contains buttons to lock and unlock car doors, open the trunk, or sometimes even remotely start the vehicle.
Many key fobs on newer vehicles don't even have a physical key attached to the base. You just have to be inside the vehicle with the key fob in order to start the car by way of an Engine Start button.
Lost or Damaged Key Fob?
Before paying an arm and leg at the dealership, be sure to check out
CarAndTruckRemotes.com
for a replacement key fob at a fraction of the price.
Main Components
An engine immobilizer system is a security feature that prevents unauthorized access to your car's engine. It consists of several key components:
Transponder Key or Smart Key – A transponder key or smart key is a special key that contains a microchip. When you insert the key into the ignition, the microchip communicates with your car's engine control unit (ECU) and sends a unique code. If the code matches, the engine starts. If not, the engine remains immobilized.
Key Fob – A key fob is a device that may double as your transponder key and allows you to lock and unlock your car doors remotely. It uses a battery to function properly, and if it runs out of power or gets lost, you may face problems with your car's security system.
Immobilizer Module – An immobilizer module is the main brain that communicates with the transponder in your key. It is connected to various sensors and an antenna that helps send and receive signals between your key and the vehicle.
Engine Control Unit – Your car's engine control unit (ECU) receives signals from the immobilizer module and activates the ignition system if the correct code from the key is received. This collaboration between the immobilizer and the ECU plays a key (pun intended) role in keeping your car secure.
Warning Light – The warning light on your dashboard is an indicator that illuminates when there's a problem with the immobilizer system. If everything is working right, the light should disappear after a couple of seconds when you turn on the ignition. If it stays lit or starts blinking, there might be an issue with the system.
Car Alarm – A car alarm is often integrated with an engine immobilizer to alert you and others nearby if someone is trying to break into or tamper with your vehicle. It helps add an extra layer of security to your car.
Physical Key – Even though electronic keys have become quite popular, many vehicles still provide a physical key as a backup to unlock your doors or start your vehicle in case of electronic key failure. Don't forget the importance of your physical key!
How Does a Car Immobilizer Work?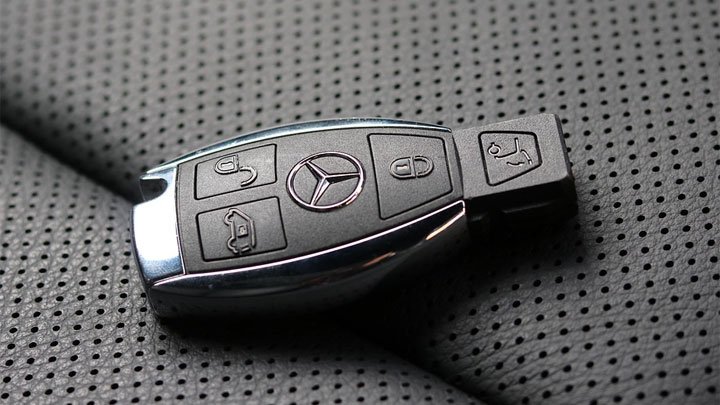 The inside of the key fob contains a transponder chip. When you put the key into the ignition or have the key fob inside the vehicle (for keyless fobs), the transponder chip inside the key fob sends a security code to the car's immobilizer system.
If this security code matches the code in the immobilizer system, the car will be allowed to start. If the key is not legitimate or there is no key fob or transponder present, the car will not start.
This security code is random each time you start the vehicle and your key is the only source that can generate the correct token for the vehicle.
The good news is that this this electronic immobilization system works very well in preventing car theft and getting your key stuck in the ignition is a thing of the past.
The bad news is that if you lose your key fob or the transponder chip is damaged or goes bad, you'll need to get a new key from the auto dealership which can be very costly.
Top 5 Symptoms of an Engine Immobilizer System Malfunction
Like anything else that is electronic, an immobilizer system can malfunction and case some problems for you. Here are the 5 most common signs that you can expect to experience if there's a problem somewhere in your car's immobilizer system.
#1 – Unlocking Problems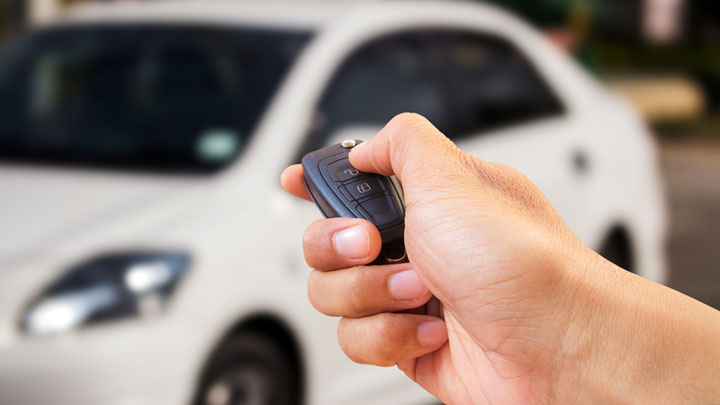 When you use your key to attempt to unlock the doors of your vehicle remotely, the doors don't unlock. Unfortunately, many modern-day vehicles don't have keyholes on the outside of the doors, so you cannot open them manually with your key.
This means if you lock the doors from the inside and then close the doors, you won't be able to get back into your car because your key won't be able to unlock the doors. At this point, you'd have to call a locksmith to unlock the door.
#2 – Locking Problems
Similar to the last symptom, you probably won't be able to lock your doors with your smart key if you cannot unlock them either.
Without a working smart key or key fob, the only way you can lock your doors is if you lock them from the inside as the doors are open and then you close the doors. The problem with this is that you risk the chance of leaving your car keys in the vehicle with no way to get them out.
#3 – Engine Does Not Start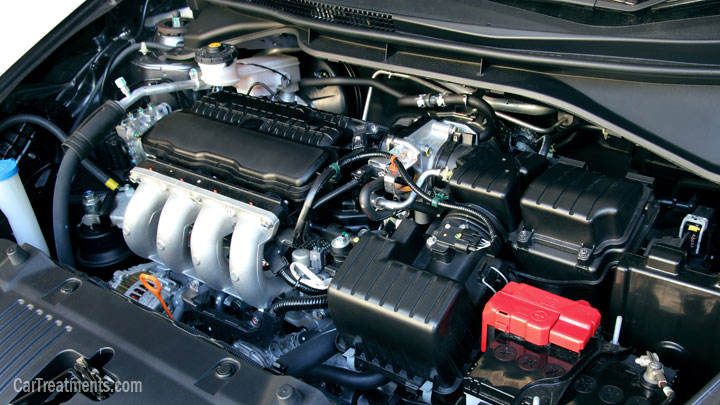 A common symptom of a problem with your engine immobilizer is that your vehicle does not start at all. If it weren't for the problems with the locking mechanisms, there could be a wide variety of reasons why your engine does not start.
But if you experience those problems and have an engine that doesn't make an attempt to start, then you clearly have a problem with either your immobilizer or the smart key itself.
See Also: Car Starts But Then Dies? Here's Why
#4 – Key in Ignition Does Not Turn
If your key fob has a physical key that you must insert into the ignition and turn and it doesn't budge, you may have a problem with the transponder chip inside the key fob base. For some reason it's not sending the security code to the car immobilizer.
This is often due to water damage (water + electronics don't mix) or actual breakage of of the chip due to the fob falling or being crushed.
Before ordering a replacement key, make sure you're using the correct key fob for the car. Just because your spouse drives the same make of car doesn't mean her key fob will work in yours.
#5 – Car Alarm Problems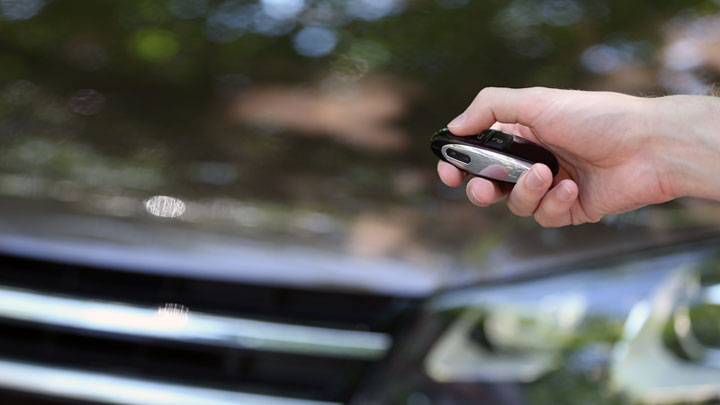 Since the immobilizer is the main security feature of your vehicle, that means your factory car alarm system won't work if the immobilizer is faulty.
See Also: Why is My Car Alarm Going Off Randomly?
How to Fix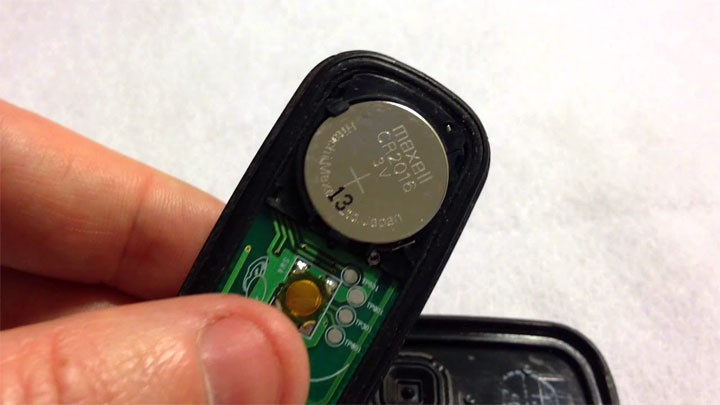 Many immobilizer problems can be fixed simply by simply replacing the battery in the key fob. Many transponder keys depend on a small battery to relay the security code to the car immobilizer. Be careful replacing the battery so you don't accidentally damage the transponder chip inside.
If you've replaced the battery and it still doesn't work, you may have some type of damage to the transponder chip. In this case, you will have to contact your local car dealership and request a new key.
They are not cheap to replace so be prepared to shell out a hundred or even a few hundred dollars for a new key. Usually, the more expensive the vehicle, the more a replacement key fob will cost.
If the actual immobilizer system in the vehicle is to blame, then it could be due to the wires being corroded or damaged. Perhaps the engine control unit or its sensors are malfunctioning or faulty.
These situations would require you to go to a car dealership or auto repair shop that specializes in electronics for further troubleshooting.
FAQs
How Do I Know If My Immobilizer Is Working Properly?
You can check if your immobilizer is working properly by observing your car's behavior when you start it or when the key is inside the ignition.
If your immobilizer is functioning correctly, you should be able to start your car without any issues. However, if you notice problems starting your car or if the immobilizer warning light on your dashboard comes on, you may have an issue with the system.
Where Is the Immobilizer Located?
Your car's immobilizer is usually located within the ignition system or the key fob, which contains a transponder chip. This chip communicates with your car's immobilizer system to allow the engine to start when the correct key is used.
Keep in mind that the specific location of the immobilizer may vary depending on your car's make and model.
Why Does the Immobilizer Light Keep Blinking?
If the immobilizer light on your dashboard keeps blinking, it's likely indicating an issue with your immobilizer system or your transponder key. This might mean that the system is not recognizing your key or that there is a problem with the immobilizer itself.
In order to resolve this issue, you may need to replace the key fob, reprogram the transponder key, or consult a professional mechanic for a thorough examination of your immobilizer system.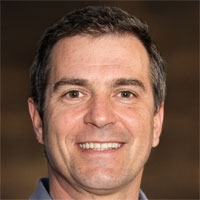 Latest posts by Mark Stevens
(see all)