5 Symptoms of a Bad Fuel Rail Pressure Sensor (and Replacement Cost)
In diesel and some gasoline vehicles, a fuel rail pressure sensor (not to be confused with a fuel tank pressure sensor) monitors delivery to the injectors. When this component fails, performance suffers without warning lights.
But what happens when the sensor fails and how will you know? Keep reading to understand the signs of a bad fuel rail pressure sensor, what causes it to fail, and how much replacement will cost.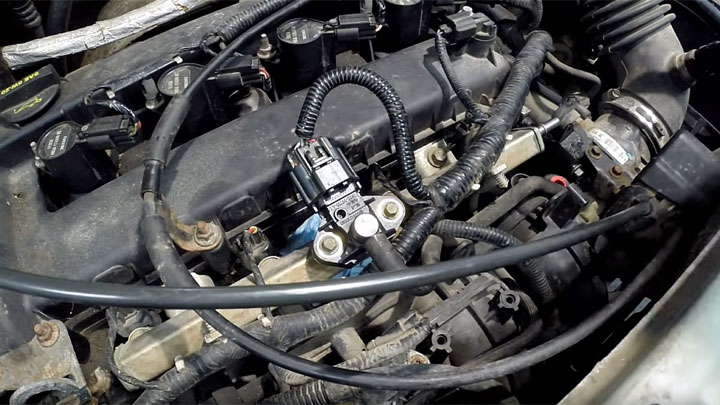 What Does a Fuel Pressure Sensor Do?
The purpose of this sensor is to keep track of the fuel pressure within the fuel rail. As the sensor detects this information, the data gets transmitted to the engine control unit.
From there, the computer will analyze the data and make the necessary changes to the timing of the fuel injections and the quantity of the fuel being injected. This allows for optimal engine performance for the current driving conditions.
The engine control unit will specify the correct amount of fuel that the engine needs. If more fuel than necessary is injected into the combustion chamber, your fuel economy worsens.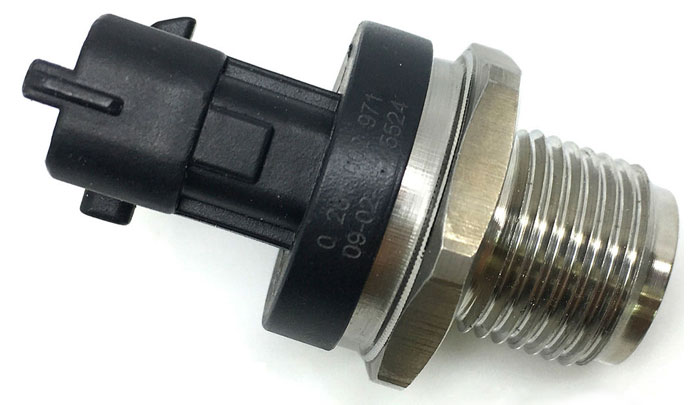 Not only that, but the lifespan of emissions related parts decreases and excess carbon emissions are expelled into the atmosphere.
Since most vehicles on the road today are made to be as environmentally friendly as possible, this makes the fuel rail pressure sensor a vital component that must remain functional at all times.
See Also: 3 Symptoms of a Faulty Fuel Sending Unit
Top 5 Symptoms of a Bad Fuel Pressure Sensor
If there is a problem with the fuel rail pressure sensor, the engine control unit won't be able to do its job properly. Here the 5 most common signs of a bad fuel pressure sensor.
#1 – Check Engine Light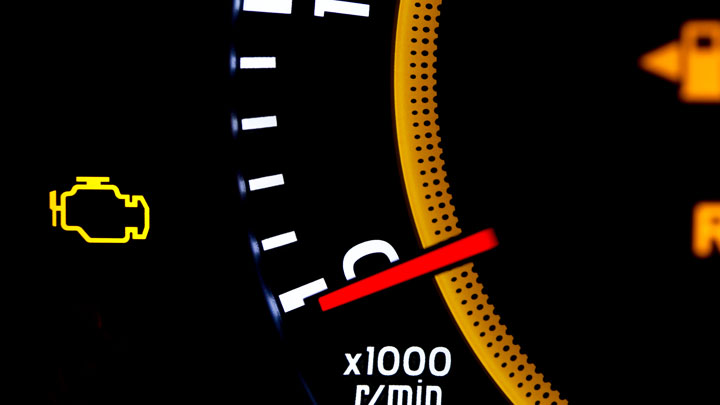 When your fuel rail pressure sensor goes bad, the "Check Engine" warning light may illuminate on your dashboard. This light activates whenever the engine control unit detects an issue within the vehicle that affects the engine in some way.
This doesn't always mean the engine itself is bad, but rather something else in the vehicle which is not allowing it to do its job properly. You probably won't know it is the fuel rail pressure sensor at first but using a diagnostic scan tool can often confirm the issue.
P0190, P0191, P0192, P0193, and P0194 are the most common DTC codes indicating an issue with the fuel rail sensor.
#2 – Difficulty Starting Engine
If you have a bad fuel rail pressure sensor, the ECU won't send the right amount of fuel to the engine. This will make it difficult to start your vehicle.
When this problem first occurs, it will probably take a couple attempts cranking the engine before it starts. But as the problem gets progressively worse, it will take more and more attempts to start. Often, it may start then immediately shut off. Eventually, the engine won't start at all.
#3 – Weak Acceleration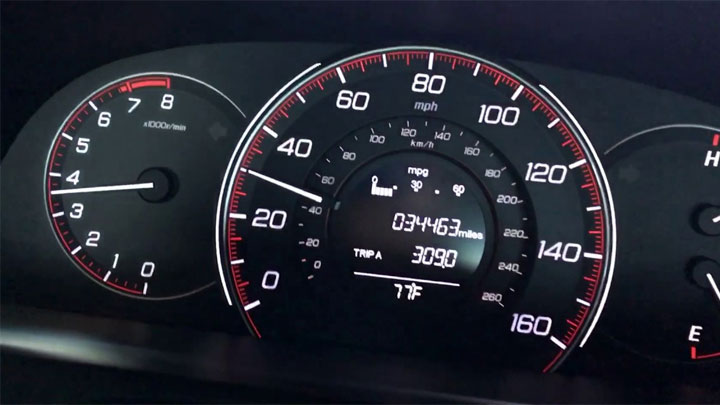 When you step on the gas pedal and the vehicle does not accelerate like it's supposed to, then you could have a bad fuel pressure sensor.
The engine control unit is not able to transmit the signal properly to the fuel system because it gets inaccurate information from the sensor. That means it won't know how to accommodate the fuel demands being placed on the engine.
#4 – Stalling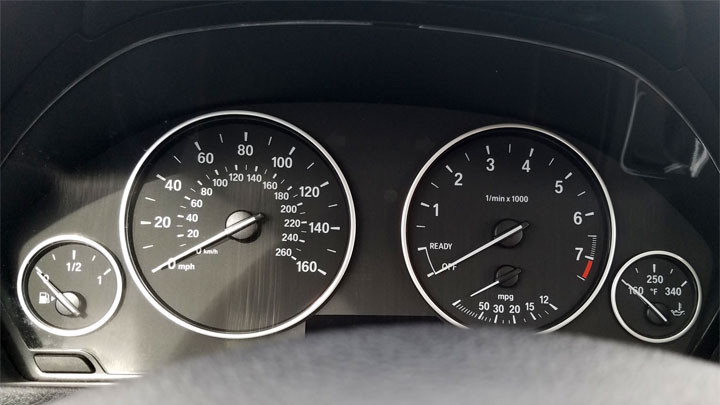 Engine stalling might occur as the fuel rail pressure sensor goes from bad to worse. You will be driving and then suddenly, your engine will stall. It may also stall while idling.
This will make driving extremely difficult (and dangerous) and it should motivate you to do something about it. Take your vehicle to the nearest auto shop right away and get your sensor replaced if it turns out to be the cause.
#5 – Bad Fuel Mileage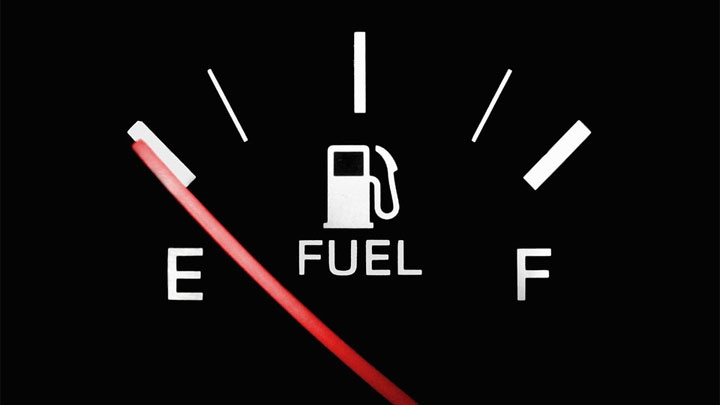 When your fuel pressure sensor doesn't work like it should, you'll notice a considerable reduction in fuel economy and mileage.
Either your engine control unit will send too much fuel or not enough fuel through the fuel rail and into the combustion chamber. You will quickly notice more trips to the gas station and more money out of your pocket.
Those will larger vehicles will usually notice a reduction in fuel economy the most. For instance, the fuel economy of a Duramax engine will be affected more noticeably than something like a Honda Civic.
See Also: How to Fix a Malfunctioning Gas Gauge
Fuel Sensor Replacement Cost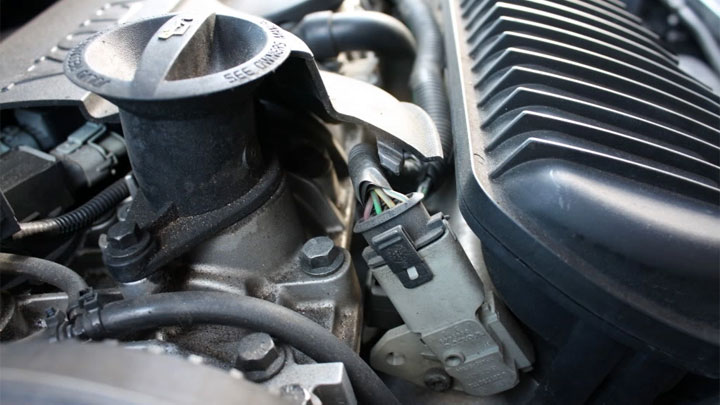 The cost to replace a fuel rail pressure sensor can vary quite a bit depending on make and model of your vehicle. On average, expect to pay between $200 and $340 total for a fuel rail pressure sensor replacement.
Parts alone will set you back about $60 to $100 and the labor cost to replace the sensor will cost between $140 and $240.
Of course, you're usually going to pay more when you have a dealership perform the work compared to an independent mechanic. Unless you have a good amount of auto repair experience, you should not attempt replacement yourself in most cases.
What Causes the Sensor to Fail?
Here are two of the most common causes that lead to the failure of a fuel rail pressure sensor.
Exposure to Pollutants
Your car's fuel pressure sensor can get clogged and even damaged due to constant exposure to pollutants and impurities in the fuel. Over time, these pollutants can build up in the sensor, affecting its performance and causing it to malfunction.
This is a good reason to use high-quality fuel from well-known gas stations to keep your engine running smoothly and prolong the life of your fuel rail pressure sensor and any other type of sensor.
Wear and Tear
Like all mechanical parts, fuel pressure sensors are subject to wear and tear over time. Because it's part of the pressurized fuel system, as the sensor wears out, it may not be able to perform adjustments to the fuel pressure as intended, leading to engine performance issues and possible sensor failure.
Is It Safe to Continue Driving With a Bad Fuel Rail Pressure Sensor?
While it's possible to continue driving, it's not the best idea. You see, when the sensor is failing, you'll likely experience issues like poor engine performance, trouble starting, or even stalling.
Not only can these symptoms be frustrating, but they also pose serious safety risks on the road. A couple good examples include stalling at a busy intersection or losing power while towing your trailer up a steep incline.
So take our advice, and don't push your luck. It's better to seek professional help and get the sensor replaced before it creates a bigger headache down the line at the worst possible time.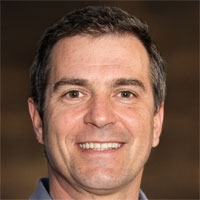 Latest posts by Mark Stevens
(see all)