9 Best All-Wheel Drive Cars With Good Gas Mileage
We're getting closer each day to having it all. In today's automotive climate, there's the option to get a car that gets good miles-per-gallon (MPG), has power going to all four wheels, has some cargo capacity, and is easy and safe to live with.
This is a pretty recent situation, and we think it's really sweet. Today, we're diving into some of the best all-wheel-drive (AWD) cars that get good gas mileage.
Related: AWD vs 4WD: What's the Difference?
Best All-Wheel-Drive Cars That Get Good Gas Mileage
#1 – Toyota Prius LE AWD-e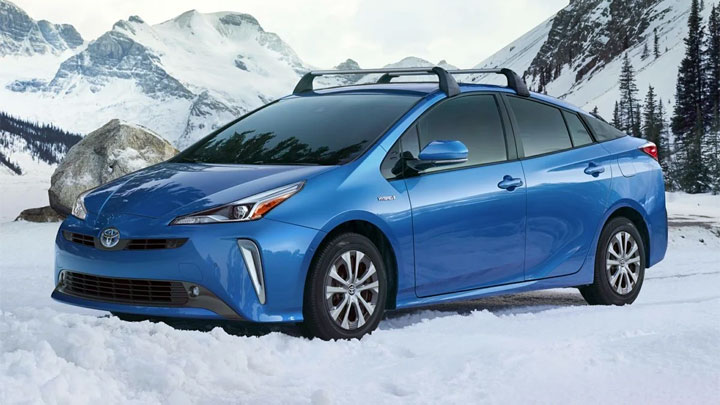 This isn't your grandmother's Prius—it's an entirely different beast. You start with the winning formula: bulletproof hybrid construction, 50+ miles per gallon, and the Toyota guarantee that the car is going to last for a very, very long time. It also seems to swallow up pretty much any gear you could possibly need.
Take that and combine it with a trick All-Wheel-Drive system and world-class safety features and you have an instant classic—although it might not be that entertaining to drive. This car is estimated to get 51 mpg in the city, a whopping 47 when you're doing highway driving, and starts at $28,000.
This is because the Toyota Prius relies mostly on its battery when putting around your favorite coffee shops, then the gas motor turns on when you need to go a bit "faster"—I say this in quotes because it is, in fact, a Prius.
See Also: 6 Cars With Brake-by-Wire Technology
#2 – Subaru Impreza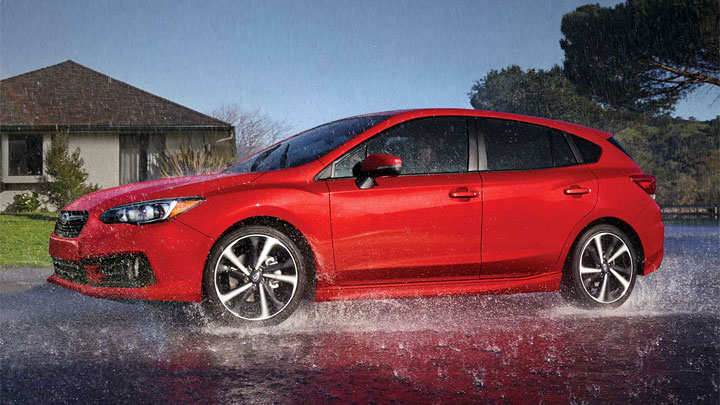 The classics. We all remember them—Plato, Aristotle, and Huckleberry Finn. They're not something you think about all the time, but they're always there. Same with the Subaru Impreza.
With the same basic design that goes back to the 80s, Subaru has been pumping out safe, reliable, go-anywhere vehicles meant to get you on the dusty trail so you can take advantage of all that this great world has to offer.
The 2022 Subaru Impreza is no different —with active safety features to rival any manufacturer, decent acceleration, available manual transmission, a cavernous hatch for all of your gear, and 28 MPG in the city and 36 on the highway while only costing $23,000, it's pretty hard to look anywhere else.
The only downside to this vehicle is that the entire experience isn't as smooth as some of the other competitors. Subaru's don't have the same fit and finish as a Volvo, but they don't aspire to anything else. They're a spartan, bare-bones adventure dealer that I'm sure will be around for years to come.
#3 – Audi A3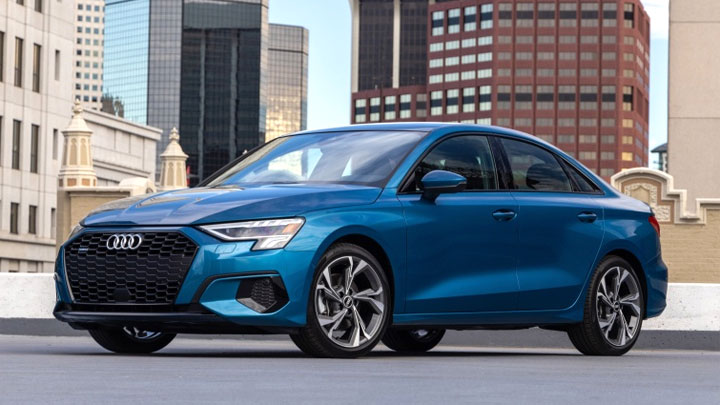 Zhe Audi? Introducing another All-Wheel-Drive player that's been around the block a time or two—the Audi A3 Quattro. With an AWD system bred on the rally stage, and refined luxury emanating from every surface, Audi takes everything you like from the Subaru and ups the ante a bit—all for $35,000.
For the Audi A3 sedan, you'll be able to enjoy 28 mpg in the city, and up to 36 on the highway! That's enough to get you over 400 miles per tank, and with the chassis sorted as Audi 'do', you'll get there comfortably and quickly!
#4 – Volvo V60 Recharge
Volvo, dare I say, you've done it again. If the future was in car form, Volvo takes the cake for me. In a world where every car manufacturer is getting rid of their "normal" vehicles, Volvo remains stalworth in its commitment to the station wagon.
And how could they not? Wagons are super cool—they have the utility of an SUV, the cargo capacity of a full-on "real" truck, and the driving dynamics of a regular car.
The 2022 Volvo V60 delivers an average of 30 mpg, which is a spread of 50% highway and another 50% in the city. These numbers are going to vary depending on the kind of driving you actually do, because this little rig has 38 miles of electric-only range, so you may not even need the gasoline engine for a few days, which makes the $65,000 starting price stomachable.
Read Also: 28 Cars With 4-Wheel Steering
#5 – Nissan Altima
With 26 mpg city and 36 mpg on the highway, the Nissan Altima is a sensible choice for those that want reliability, Nissan driving feel, and a proven All-Wheel-Drive system meant for poor weather conditions.
It might not look all that special, and it doesn't blow any of the other contenders out of the water with its stats, but maybe that's part of its charm, no? A simple, sensible, get-you-there car with a little bit of Nissan chassis-tightness heritage as a cherry on top. Plus, it starts at $28,000 so you get a lot of bang for your buck.
#6 – Tesla Model Y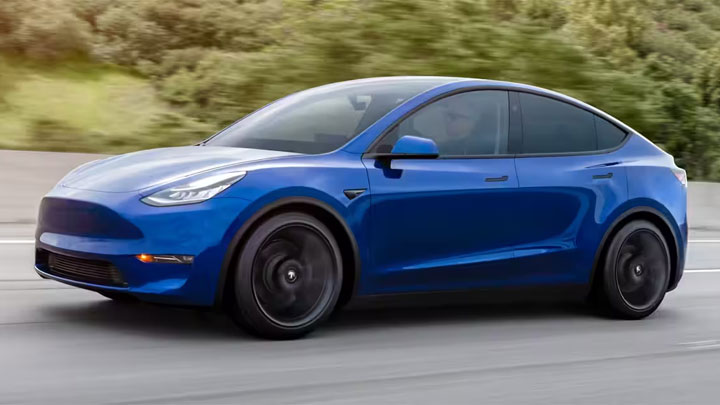 Yep, read it and weep—Tesla's Model Y is available with All-Wheel-Drive in the form of two motors; one fore, and one aft. This allows it to put the power down where it needs to, should you run into adverse weather conditions.
Plus it starts at $62,000, and with an estimated range of 330 miles of ALL ELECTRIC range, you won't even need to worry about your "miles per gallon". You can just pass those gas-guzzlers with a smug look on your face because your car now runs on coal instead of gasoline. Cheers, petrolheads.
#7 – Mercedes Benz A-Class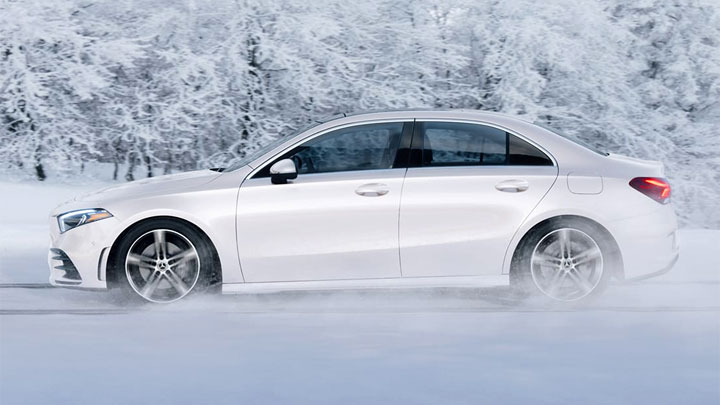 The Mercedes A-class is the diminutive younger brother to the rest of the Mercedes Benz line of automobiles. It's the smallest and the least expensive, but when you consider it STARTS at $35k, that's not really saying much. However, what you do get for that sum is impressive.
First, you can enjoy German engineering at its finest in that it will hold the road comfortably at any speed the engine will take you, and you won't hear all that pesky road noise as you mosey along to your destination.
Not to mention this car gets 25 MPG in the city and 35 on the highway, so once you fork over the initial sum of money, you won't have to pay too much to keep it going for years to come!
Related: 19 Best Sports Cars Under $50,000
#8 – Kia K5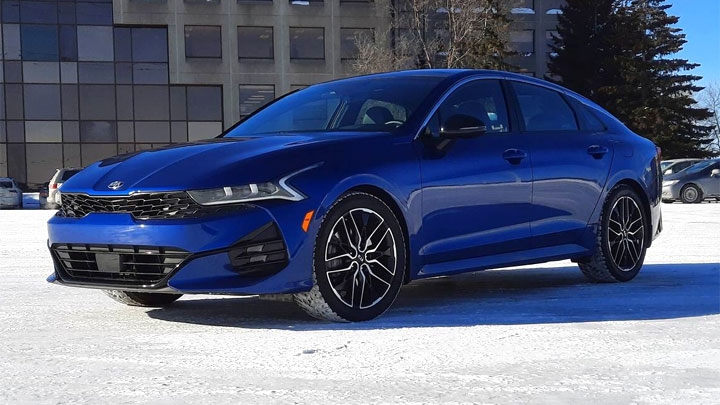 Although there are other cars made by the manufacturers above that beat Kia in the efficiency category, I want to be able to represent all of the exciting brands that are available today. Sharp styling, snappy handling, and a good price are all traits of the 2022 Kia K5.
It has a great AWD system and will get you 25 MPG in the city, and 33 on the highway all while only costing $28,000. The only downside I can find with this brand is they don't offer a hybrid version of this vehicle. This would definitely up the efficiency as well as the sales numbers.
#9 – Mazda 3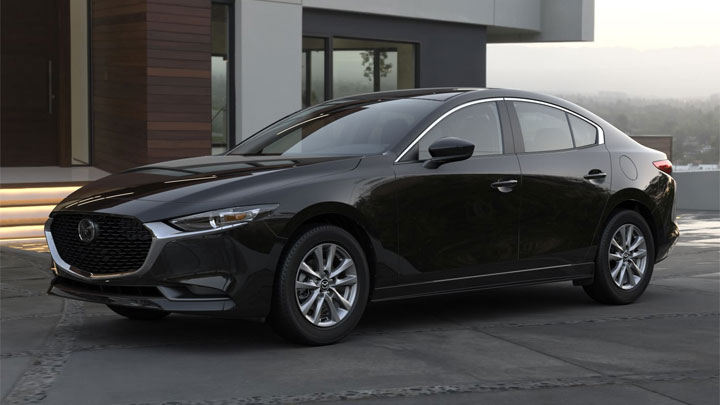 I chose my favorite for last, if you're still here, chances are you care a bit about getting a great AWD vehicle with good gas mileage. Enter the Mazda 3 with a 2.5-liter motor and AWD, delivering 25 MPG in the city and 33 MPG on the highway, all with a starting price of $27,000.
All this with the added benefit of Mazda's legendary driving dynamics and interior user experience. Pick a car that you won't hate getting in and out of every day.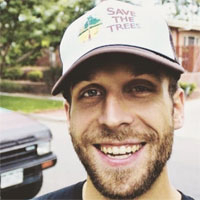 Latest posts by Al Seizovic
(see all)