5 Symptoms of a Bad Transmission Speed Sensor (and Replacement Cost)
Various types of sensors provide vital feedback for your car's operation. The transmission speed sensor (not to be confused with a wheel speed sensor) monitors gear shifting. Though built to last, they can fail.
Read on to learn about the signs of a bad transmission speed sensor, what causes its failure, and how much it will cost to fix.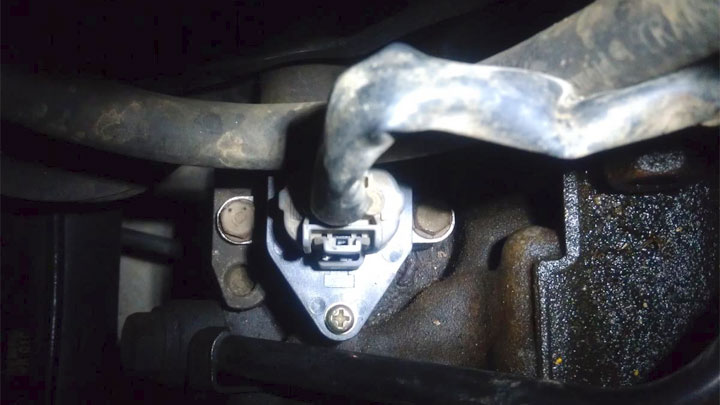 What is a Transmission Speed Sensor?
A vehicle's transmission speed sensor (TSS) or speedometer sensor provides feedback regarding the speed at which a transmission's output shaft is spinning. This sensor itself is generally mounted into a transmission's output shaft housing.
This sensor corresponds to an output shaft-mounted reluctant wheel or speed sensor. As each tooth of this tone ring passes in front of the magnetic sensor's probe, a detectable pulse is created.
The established pulse count mentioned above is relayed to a vehicle's transmission control module and/or powertrain control module, where it is interpreted. In its interpreted form, this data is used to achieve a host of independent functions, including registering gear selection, recording transmission output, and tallying odometer mileage.
In many vehicles, the transmission or vehicle speed sensor (VSS) is also used to determine speed, as displayed by the speedometer. This is factored instantaneously by the PCM, by entering the recorded pulse count into a preset algebraic equation, thereby making "speed" the variable that is being solved for.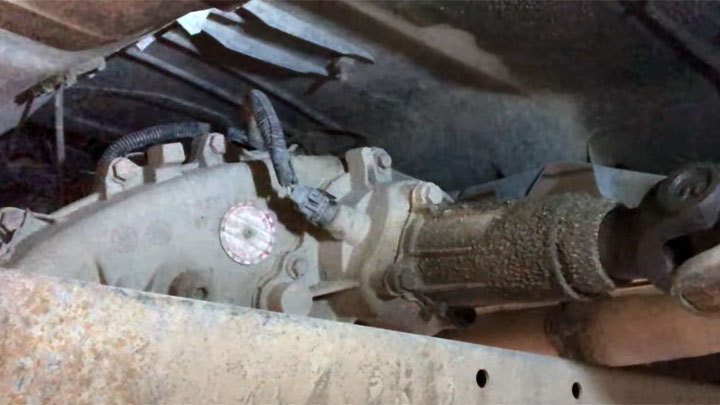 Vehicle Speed Sensor Location
The transmission or vehicle speed sensor is most often located along the tail shaft housing of a vehicle's transmission. This positioning is necessary, due to the sensor's need to adequately record the speed of overall powertrain output.
This differs from base engine speed, as recorded by a vehicle's camshaft/crankshaft sensors, which is tallied without respect for gearing within a vehicle's transmission.
The TSS corresponds to an output shaft mounted reluctor/tone ring. Without this specialty tone ring, the transmission speed sensor function would grind to a halt, as no defined feedback would be achieved.
Because of that, the location of this tone ring directly governs the positioning of the transmission speed sensor itself.
Bad Transmission Speed Sensor Symptoms
The failure of a transmission speed sensor is often accompanied by a host of secondary symptoms, some of which tend to be more noticeable than others. Being able to identify these symptoms can be advantageous when trying to quickly diagnose the problem.
The following are several of the most common signs associated with transmission speed sensor failure.
#1 – Erratic or Harsh Shifting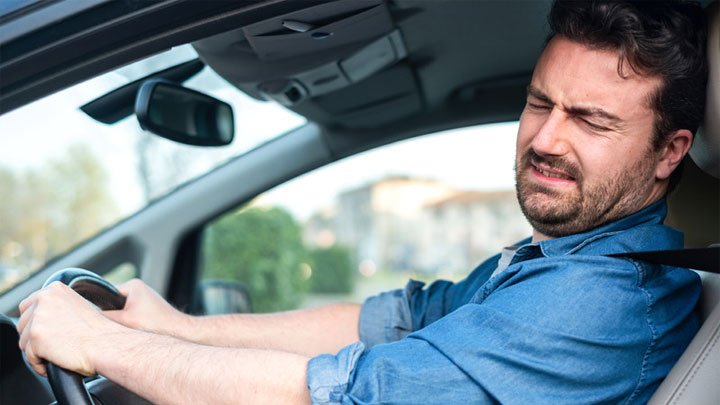 Since data collected by a vehicle's transmission speed sensor is used to determine shift timing, failure of this critical component can cause erratic shifting. A transmission might shift early or late when this occurs.
#2 – Cruise Control Failure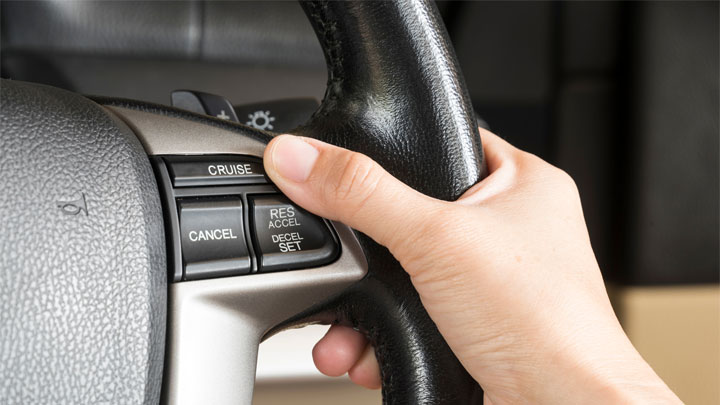 Transmission speed sensor data is also used to sustain the cruise control function. In many cases, cruise control will be disabled as a safety measure, in the event that transmission speed sensor feedback becomes compromised.
#3 – Lack of Speedometer Operation
Some vehicles convert feedback from the transmission speed sensor into displayable speed readings, via the speedometer. When this feedback is not delivered, speedometer operation often suffers or becomes erratic.
#4 – Reduced Fuel Economy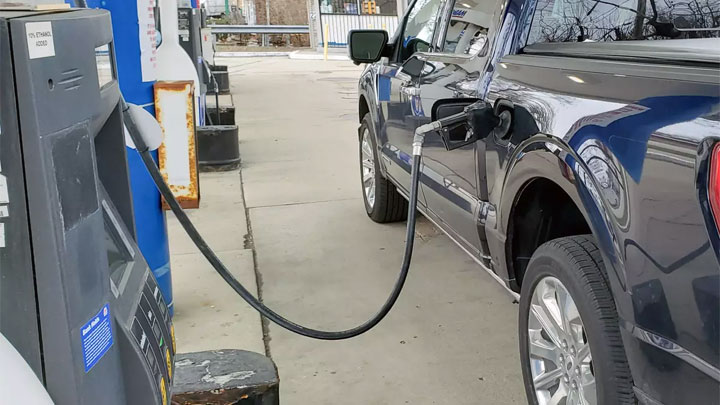 Because transmission speed sensor data is required to determine the proper timing of torque converter lockup, a failure of this sensor can prevent the engagement of the torque converter at optimal timing.
As a result, fuel economy often suffers.
#5 – Check Engine Light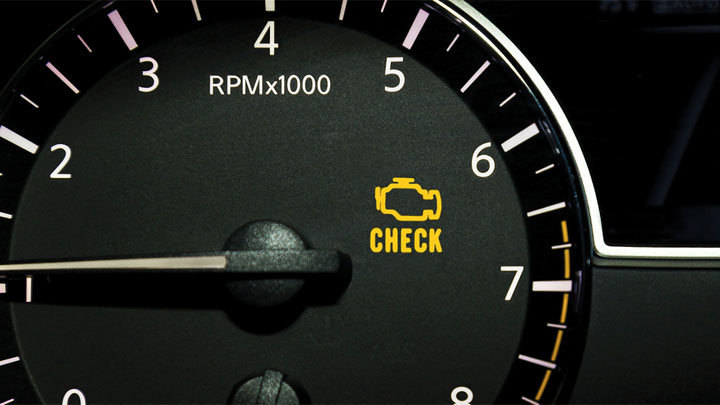 A vehicle's PCM uses the transmission speed sensor to determine the speed of the vehicle and the appropriate gear to use for the best performance. With a transmission speed sensor malfunction, the data to make these calculations is lost
As a result, the PCM sets a diagnostic trouble code (DTC) that corresponds to the issue and alerts the driver in the form of a check engine light illuminating in the dashboard gauge cluster.
For example, DTC P0500 (Vehicle Speed Sensor Malfunction) or DTC P0720 (Output Shaft Speed Sensor) may appear to confirm the issue. On some vehicles (namely Dodge, Jeep, or Chrysler), an ESP BAS warning light may come on.
See Also: Ford AdvanceTrac Problems
What Causes the Transmission Speed Sensor to Fail?
In most cases, transmission speed sensors ultimately fail at the hands of the elements. Rainwater, road salt, and dust all wreak havoc upon a speed sensor throughout its lifetime, often causing the sensor itself to deteriorate structurally. As the sensor becomes increasingly brittle, failure is imminent.
The integrity of a vehicle's transmission speed sensor can also be compromised by a lack of proper maintenance. The magnetic probe of a sensor of this type can easily become covered in sludge if a vehicle's transmission fluid is neglected. In turn, the longevity of a vehicle's transmission speed sensor is ultimately reduced.
Transmission Speed Sensor Replacement Cost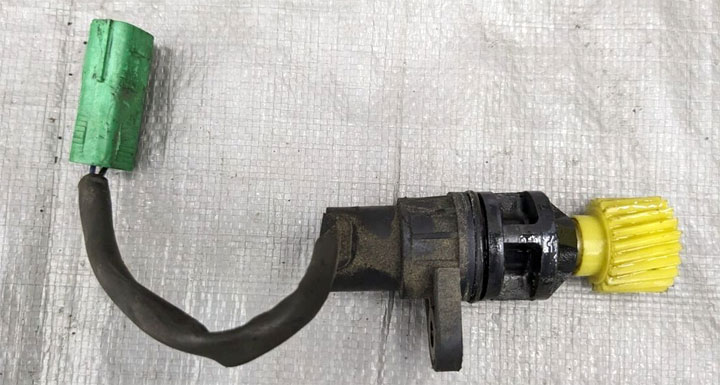 The amount you'll spend on transmission speed sensor replacement often varies from one model of vehicle to the next, due to discrepancies in parts and labor costs.
Fortunately, in most cases, this repair does not tend to be exceedingly expensive, and can often be completed in less than two hours. Of course, there is the occasional outlier or specialty case that must be considered.
On average, you can expect to pay somewhere in the range of $175 to $350 to have your vehicle's transmission speed sensor replaced. Parts costs generally account for $50-$100 of the total, while the rest is attributed to labor, which often tallies 1.5 to 2 hours.
Is It Safe to Continue Driving?
While it is technically possible to drive a vehicle with a faulty transmission speed sensor, doing so for extended periods of time is not advised. This stems from the fact that a number of critical vehicle functions are often affected by the failure of a transmission speed sensor.
In many cases, a vehicle's transmission will fail to shift as it otherwise should, with the failure of a transmission speed sensor. Shifting often becomes erratic at best, posing quite a problem.
Additionally, you may find that your vehicle's cruise control has been disabled when such a failure occurs. Fuel economy often decreases as a result of transmission speed sensor failure as well.
In any event, the root cause of a vehicle's transmission speed sensor should be diagnosed and repaired as soon as possible. Doing so will prevent further hardship from arising, and could even save you from finding yourself stranded along the roadside.
For most car owners, it's best to let the pros handle this type of repair.
Will a Bad Speed Sensor Stop a Car From Shifting?
In some cases, yes, a bad speed sensor can stop a car from shifting gears or even from starting. But in most cases, you will experience shifts that are rough or are made more quickly than usual.
How a Mechanic Diagnoses a Faulty Transmission Speed Sensor
A faulty transmission speed sensor can be diagnosed in a couple of different ways. The first, and most common of which involves monitoring feedback from the sensor itself with the use of a high quality OBD2 scanner.
This data can often be graphed, showing any abnormalities. The presence of these abnormalities, even in the presence of proper ground/reference voltage delivery would be indicative of a faulty speed sensor.
Alternatively, a digital multimeter and oscilloscope can be used for much the same purpose. With a vehicle's key in the "ON" position, a multimeter is used to check for the presence of a satisfactory ground, and ample reference circuit voltage, at the transmission speed sensor pigtail.
An oscilloscope is then used to analyze the output of the speed sensor circuit while the vehicle's drive tires are elevated and turning at low speed. Of course, this requires a number of specialty safety measures to be taken.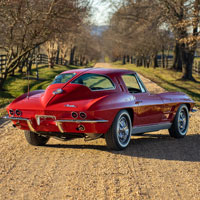 Latest posts by Josh Boyd
(see all)