16 Types of Car Gauges On a Dashboard (and Their Meanings)
Have you ever looked at your car's instrument panel and been left scratching your head, wondering what all those gauges are trying to tell you? Don't worry, you're not alone!
The average vehicle comes equipped with a number of individual gauges, arranged in various fashions amongst their respective instrument clusters on your dashboard. Each of these gauges provides feedback detailing one or more critical values. These values, when accurately interpreted by the driver, allow a certain degree of insight into how a vehicle is performing.
However, to gain this degree of insight, one must first fully understand what each individual gauge is telling them. While this is relatively simple to decipher in most cases, some vehicles feature specialty gauges, which are far less commonly encountered, and often leave drivers in a state of confusion.
The following guide has been assembled to demystify the matter of gauge interpretation, providing a breakdown of the most commonly encountered of all gauges. This, in turn, should help you make the most out of your driving experience.
Read on to learn more about the various gauges found on a vehicle, and what they depict.
Related: 51 Types of Sensors in Cars
Car Gauges and Their Meanings
#1 – Speedometer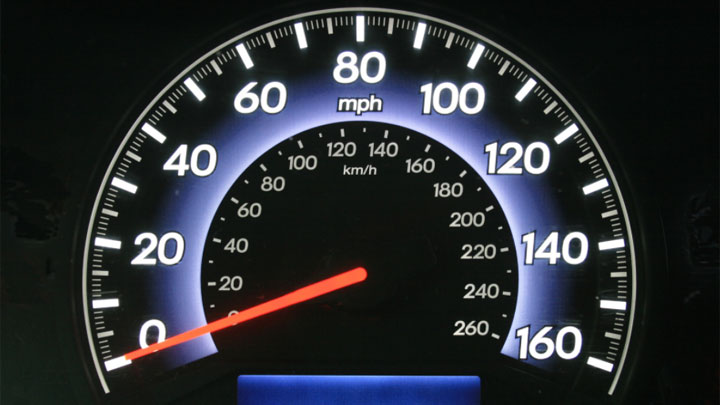 What It Measures
The speedometer, as its name suggests, measures a vehicle's relative speed. The maximum speed recorded by the speedometer varies from one vehicle to the next.
How It Works
Many older speedometers were cable driven, while modern speedometers depict speed through the use of a magnetic sensor and transmission-housed tone ring. Individual magnetic pulses are then translated into variable speeds by a vehicle's ECM/PCM.
Why It's Important
It is essential for a driver to know the speed at which they are traveling, as an overall matter of safety. Simply put, if your speedometer isn't working, you shouldn't be driving.
#2 – Tachometer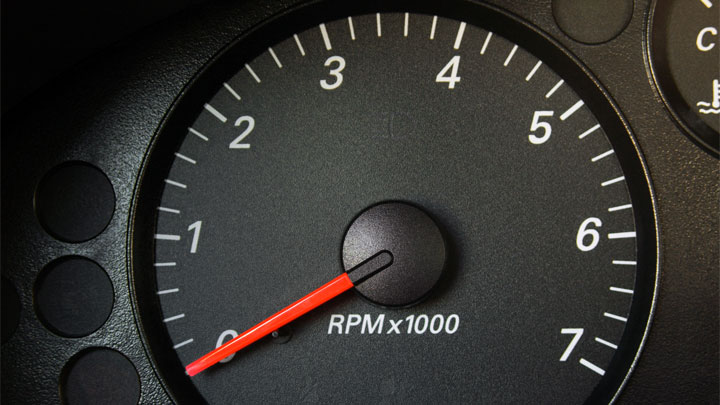 What It Measures
A tachometer measures the revolutions per minute (RPM) of an engine's crankshaft at any given time. This measure is often also regarded as engine speed.
How It Works
The tachometer typically relies upon pulses generated by a dedicated speed sensor, such as the crankshaft or camshaft position sensor. These pulses are computed into a speed reading by an engine's management software.
Why It's Important
A tachometer helps motorists ensure that their vehicle's engine is operating at safe speeds. Some (especially new drivers) might also find such measurements helpful when attempting to shift manual transmissions. On top of that, a tachometer can be a helpful diagnostic tool in many cases, such as when the RPMs fluctuate while driving.
#3 – Fuel Level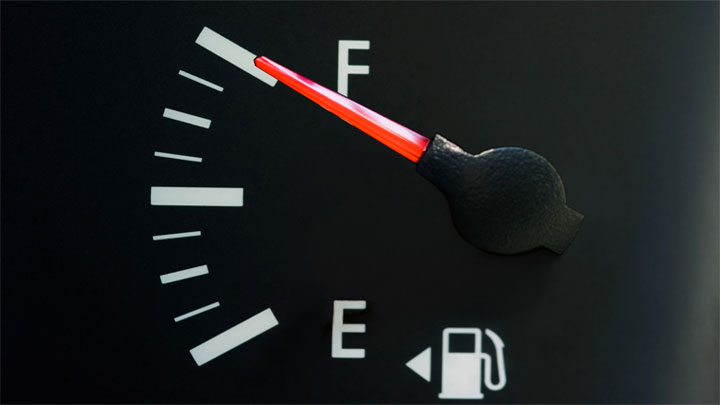 What It Measures
A fuel gauge records and depicts the level of fuel within a vehicle's tank. Many gauges of this type also incorporate "low fuel" lights, which illuminate when fuel reaches a critical level within the tank.
How It Works
A fuel sender serves as the driver for most fuel level gauges. This sender is essentially a variable potentiometer of sorts, which is swept by a float mounted internally within a vehicle's fuel tank.
Why It's Important
Without a fuel level gauge or one that's reading incorrectly, one would have little way to determine how much fuel remained in their vehicle's tank. This could quickly leave you stranded along the roadside.
#4 – Coolant Temperature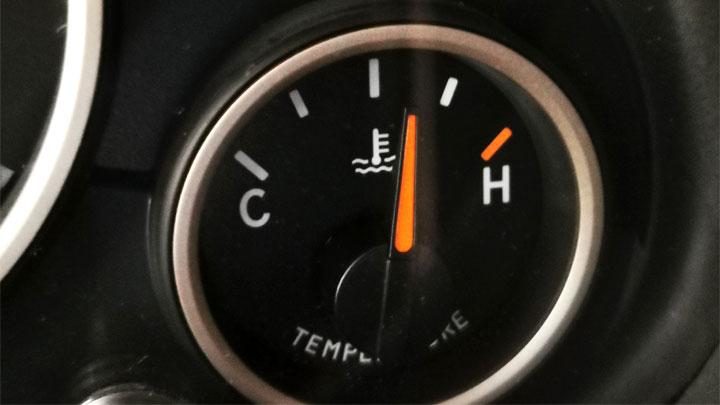 What It Measures
The coolant temperature gauge monitors an engine's operating temperature, making it easier to determine if overheating were to occur. This gauge might, or might not, be accompanied by a light that illuminates to indicate overheating.
How It Works
A coolant temperature gauge relays data recorded and transmitted in an electrical fashion by an engine-mounted coolant temperature sensor. This sensor is often found mounted to the thermostat housing.
Why It's Important
The ability to monitor an engine's operating temperature is critical to overall engine health. Overheating can leave you stranded on the road somewhere and result in severe engine damage.
#5 – Odometer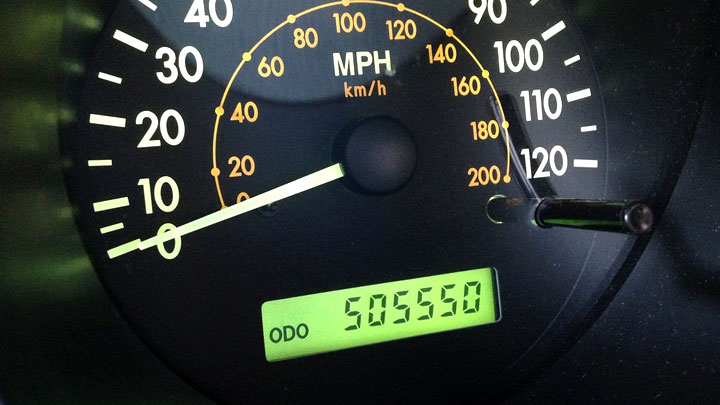 What It Measures
An odometer measures the overall distance that a vehicle has traveled. This distance is logged cumulatively and is measured in either miles or kilometers, with the latter being the most popular form of measurement in European countries.
How It Works
Early odometers were cable wound, while modern odometers rely upon the use of optical or magnetic sensors, which read pulses off of a dedicated tone ring. These pulses are then read by the ECM/PCM itself.
Why It's Important
It is important for a car owner to know the number of miles that their vehicle has on it for a number of reasons. Measurements of this type allow motorists to track individual service intervals, as well as total mileage accrued during a vehicle's lifetime.
#6 – Oil Pressure

What It Measures
As one might guess, a vehicle's oil pressure gauge details the amount of pressure within a vehicle's lube oil system at any one given time. Some vehicles are even equipped with a low oil pressure warning light.
How It Works
Oil pressure gauges are attached directly, or indirectly, to a specialized sender unit. This sender varies voltage based on the amount of pressure detected, thereby relaying this information through a vehicle's control software.
Why It's Important
Proper lube oil pressure is an important element in the overall health and well-being of an engine. An oil pressure gauge allows car owners to monitor such values, making key operating decisions if any irregularities are noticed.
#7 – Voltmeter

What It Measures
The voltmeter measures the amount of voltage produced by a vehicle's alternator. The static charge for an automotive battery in satisfactory condition is generally around 12.6V, while most vehicles charge at a rate of 13.7V-14.3V.
How It Works
The voltmeter is directly attached to a vehicle's main electrical cabling, thereby providing an adequate feed for voltage detection. The voltmeter then responds to highs and lows in battery charge rate.
Why It's Important
Without a voltmeter, a driver would be unable to readily determine a vehicle's rate of charge. This would leave you vulnerable to charging-related issues that could quickly strand you on the side of the road.
#8 – Boost (or Boost/Vacuum)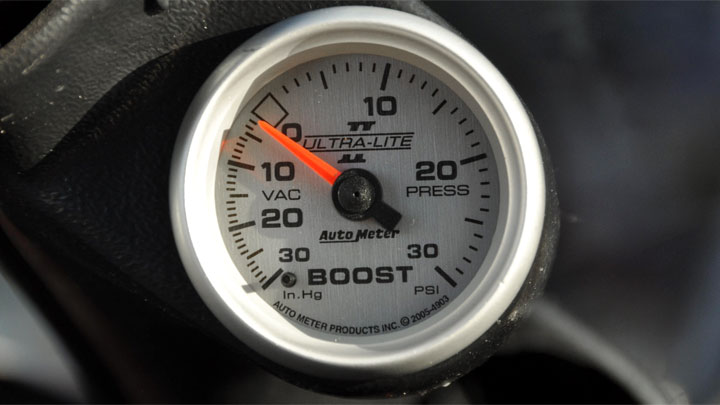 What It Measures
Some vehicles utilize turbochargers or superchargers to increase intake air delivery, through a principle known as forced induction. This pressurized intake air is often regarded as "boost pressure" and is monitored via a specialized boost gauge.
How It Works
A boost gauge displays pressure readings taken by a boost pressure or intake manifold pressure sensor. These values are then displayed in a manner that allows viewing by any motorist behind the wheel. Many boost gauges also monitor vacuum pressure.
Why It's Important
It is important to recognize the amount of boost that your engine is creating for a number of reasons. Under-boost can cause reduced performance, while over-boost can do severe internal damage to an engine.
#9 – Vacuum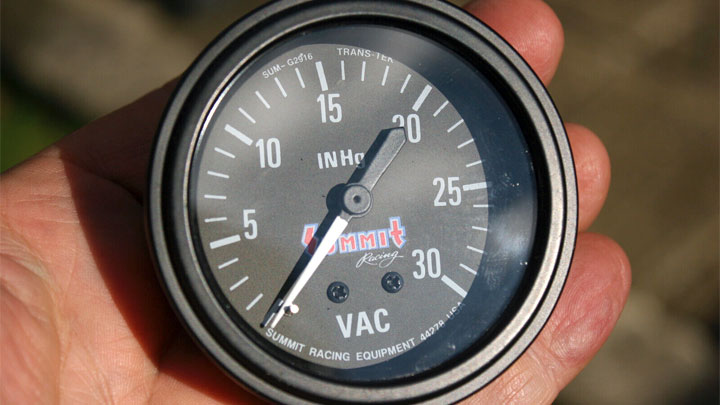 What It Measures
A vacuum gauge displays the amount of vacuum, or negative pressure present within an engine's intake tract. All internal engines naturally produce some degree of vacuum during each cylinder's intake stroke.
How It Works
Negative pressure is created within an engine's intake tract with each individual intake stroke. This negative pressure is known simply as vacuum and can be registered by a specialty probe and attached gauge.
Why It's Important
Vacuum readings can be used for a number of reasons, including analyzing engine health and performance. Vacuum is also important, due to the fact that it is often used to actuate various apparatuses within a vehicle's engine bay.
#10 – Air/Fuel Ratio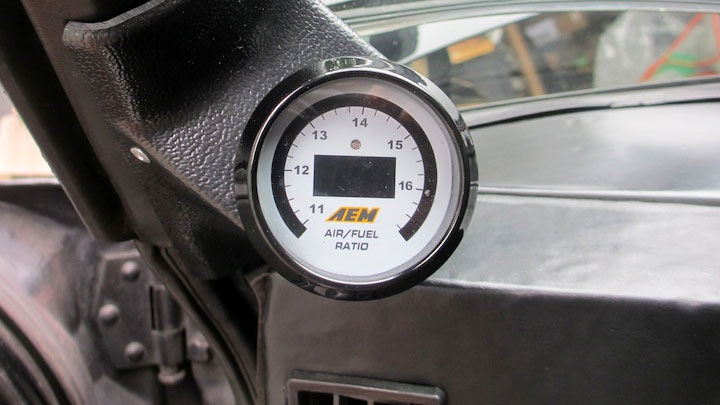 What It Measures
Every internal combustion engine has an optimal air/fuel ratio, at which combustion is most efficient. There are many aftermarket gauges now offered to provide real-time feedback in regard to this ratio, allowing motorists to determine whether they are achieving optimal combustion efficiency.
How It Works
Air/fuel ratio gauges utilize specialty O2 sensors and integrated harnesses to deliver instantaneous feedback regarding oxygen content within an engine's downstream exhaust gasses. The complexity of these assemblies varies depending on the kit that is selected for purchase.
Why It's Important
Peak combustion efficiency can only be reached in the accompaniment of an ideal air/fuel ratio. If this ratio deviates even slightly from that which is ideal, performance is compromised. Therefore, monitoring such a value is worthy of consideration for some motorists.
#11 – Fuel Pressure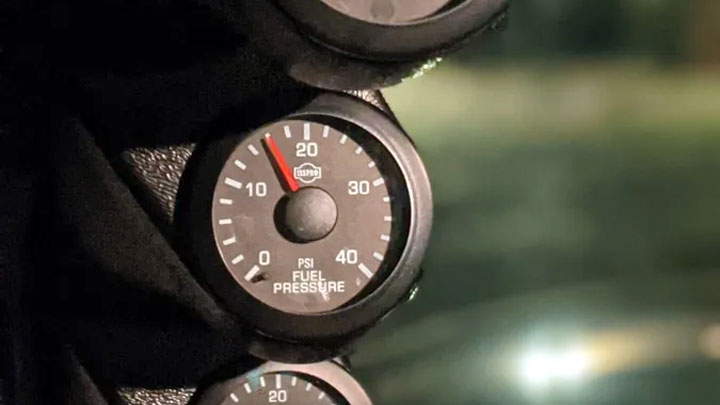 What It Measures
In order to achieve maximum operating efficiency, an engine must be capable of delivering fuel under adequate pressure. This is measured with a fuel pressure gauge, tapped into a specialized Schrader port on an engine's fuel rail.
How It Works
As mentioned, fuel pressure can be analyzed by tapping into an integrated port along an engine's fuel rail via a pressure sensor. This port directs pressure to a metered gauge, which accurately depicts the amount of pressure held by the fuel rail itself.
Why It's Important
Without adequate fuel pressure, optimal performance will never be obtained. Therefore, the value of monitoring an engine's fuel pressure values can never be overlooked. Keeping an eye on these values can also help diagnose many different fuel system issues as they come up.
#12 – Oil Temperature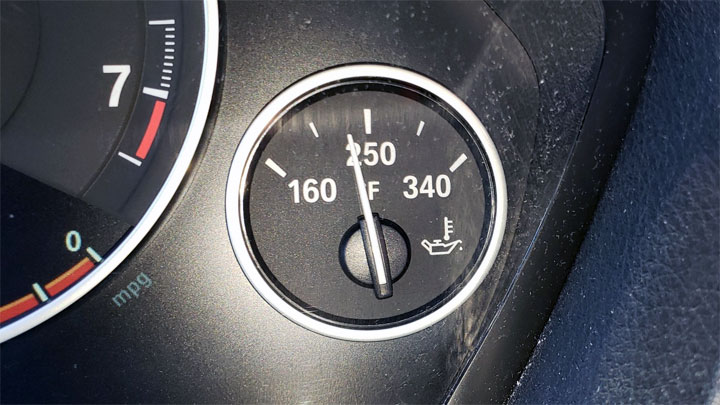 What It Measures
As its name would suggest, an oil temperature gauge provides feedback regarding the relative temperature of an engine's lubricating oil. Most gauges of this type provide instantaneous feedback, much like that provided by a standard digital thermometer.
How It Works
An oil temperature gauge relies upon feedback from a corresponding oil temperature probe. This probe can be plumbed into several different locations, with an engine's oil pan being among the most popular.
Why It's Important
Since oil viscosity varies with temperature, one can more adequately assess the protection that their oil is providing, based on the temperatures at which it is heated to. Gauging oil temps also allows you to gauge the effectiveness of their engine's oil cooler.
Read Also: Should You Check Oil Level When Hot or Cold?
#13 – Transmission Temperature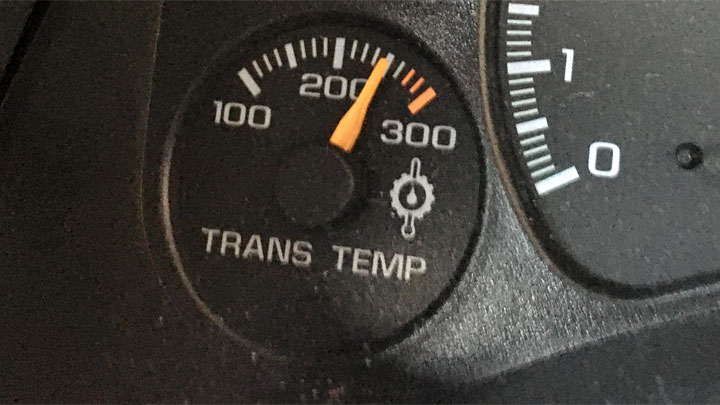 What It Measures
A transmission temperature gauge measures and relays the relative temperature of lubricating fluids contained within a vehicle's transmission. Feedback provided by gauges of this type tends to be extremely accurate.
How It Works
Transmission temperature sensors utilize purpose-built temperature probes, designed to quantify internal transmission temperatures to a degree. These probes are often plumbed into the transmission pan, or alternatively, into the transmission housing itself.
Why It's Important
A transmission temperature gauge can be a handy addition to any vehicle engaged in high-stress applications, such as racing or heavy towing. By monitoring transmission temperatures, you can prevent overheating before your vehicle's transmission incurs catastrophic damage.
#14 – Differential Temperature

What It Measures
A differential temperature gauge displays the temperature of an RWD vehicle's differential and the lubricating fluids contained within. The gauges are often added as part of an aftermarket package and display differential temperatures in a digital format.
How It Works
Much like any temperature-related assembly, a differential temperature gauge uses a specialized temperature probe to measure heat sinking. This probe is plumbed into an orifice within the differential itself.
Why It's Important
Differential temperature gauges are often used in heavy-duty, high-torque towing applications, where rear-end heat build-up can happen quickly. Observing this type of gauge allows you to take proactive steps to avoid differential damage.
#15 – Exhaust Gas Temperature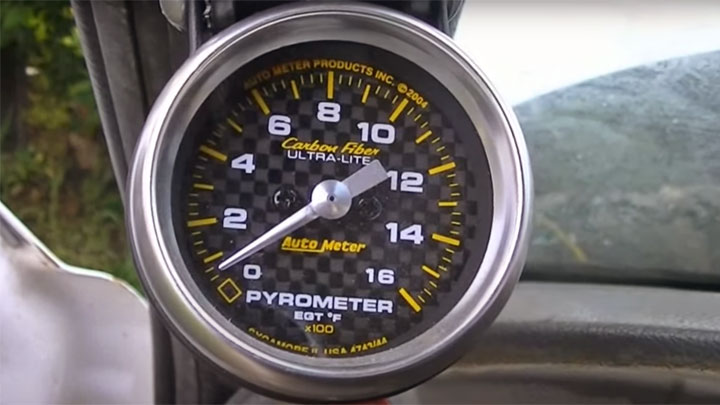 What It Measures
An exhaust gas temperature gauge (pyrometer) relays the relative temperature of spent combustion gases directed through a vehicle's exhaust, and associated catalysts. These values are often crucial when tuning a vehicle for peak performance.
How It Works
Exhaust gas temperature gauges utilize temperature probes positioned upstream of a vehicle's exhaust-mounted catalysts. These probes relay feedback in the form of voltage to a vehicle's corresponding control unit, and exhaust gas temperature gauge.
Why It's Important
The use of an exhaust gas temperature gauge can prove quite helpful in many high-performance and tuning applications, where motorists use such measurements to predict overall engine health and viability. Such values are also critical in many stock diesel applications, where periodic regeneration is necessary.
#16 – Nitrous Pressure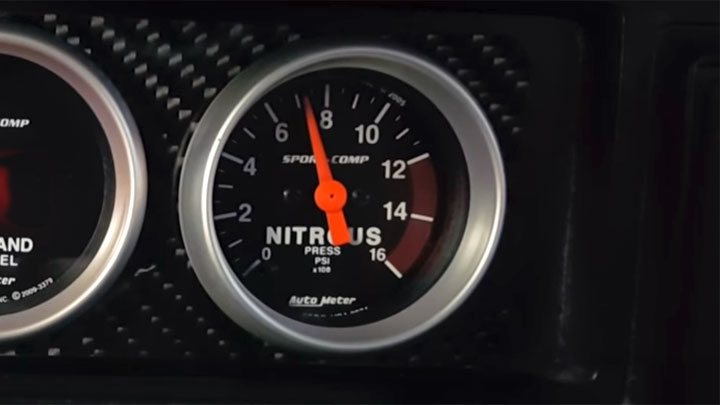 What It Measures
Nitrous pressure gauges are employed in virtually any application in which nitrous oxide is dosed through a vehicle's Intake manifold. A gauge of this type measures the overall pressure of nitrous being dosed at any one given time, ensuring that dosage is being metered in the most efficient manner possible.
How It Works
Nitrous pressure gauges are generally fitted directly onto a nitrous bottle, or alternatively, in front of the nitrous solenoid. A gauge of this type can also be mounted to a vehicle's dash for increased visibility.
Despite what "the Fast and the Furious" franchise shows on screen, not every Honda on the road has nitrous, is powered by a Spoon engine, and shoots blue flames from their tailpipe.
Why It's Important
Nitrous oxide is best dosed at approximately 900-950 psi. The use of a dedicated nitrous gauge simplifies the task of achieving this ideal dosage rate, thereby achieving maximum gains in recordable output and performance.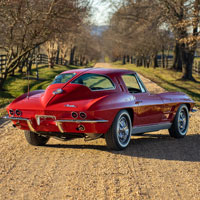 Latest posts by Josh Boyd
(see all)